Transatlantic Challenge to Be a Really Big Race
May 25 - Atlantic Ocean

On May 19 of next year, the New York YC will fire the gun to start their 2002 Transatlantic Challenge - for yachts 85 to 200 feet - from Newport, Rhode Island, to the Needles off England's Isle of Wight. Up to 30 superyachts are expected for the event sponsored by Rolex, and all will be gunning for the 185-ft schooner Atlantic's sailing record of 12 days and four hours. The record was set nearly 100 years ago, but has yet to be topped in an officially sanctioned race. There will be three divisions. Classic Division: Design date or design concept of 1950 or earlier, heavy displacement, gaff or classic rig. Spirit of Tradition Division: Design or significantly modified design date of 1951 or later, moderate-to-heavy displacement, moderate draft and moderate sail area-to-displacement. Performance Cruising Division: Modern design, moderate to-light-displacement, deep draft, moveable water ballast, composite hull construction, high sail area-to-displacement. All divisions will be handicapped under a modified NYYC Cruising Rule, as they were in 1997 when the inaugural event hosted 16 superyachts from 85 to 183 feet. The course is approximately 3,200 miles. The New York YC has hosted 11 transatlantic races, starting in 1866.
Here are some of the boats that might enter: Extra Beat, a Frers 118 daysailor, Alejandra, a Bruce King 135-footer, the J Class Endeavour, as seen from on deck and Adela, a 190-ft schooner.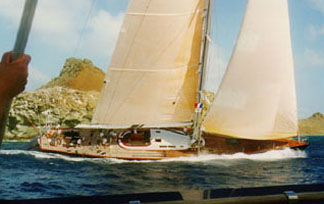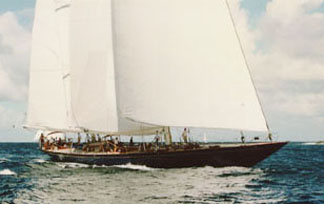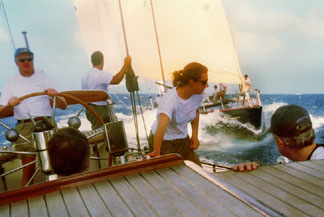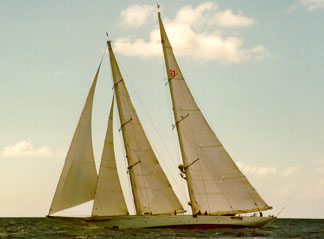 Photos Latitude/Richard