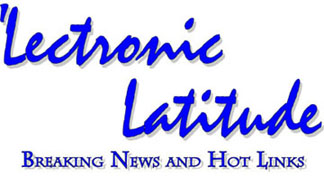 ---
Marina of the Week

June 9 - St. Lucia

Long owned by sailor Arch Marez of Santa Cruz, Rodney Bay Marina has been the destination for all the Atlantic Rallies For Cruisers (ARC) since almost the beginning. Check it out at: www.rodneybaymarina.com/
---


Keeping It Clean
Photo courtesy 'Piece of Cake'
June 9 - South Pacific

Doing laundry is always one of the biggest pains while cruising. Derek Wharton of the Tayana 37 'Piece of Cake' observed one of the most popular solutions while cruising the South Pacific: going naked. In addition to saving water and work, he admits that "It's fun in an exhibitionist kind of way."
On the South Pacific battle fronts...
While coups are currently in progress in both Fiji and the Solomon Islands, cruisers in both places report that they've yet to be adversely affect. At least so far.
---
Oops
Warren Cohen Photo
June 9 - New Zealand
Warren Cohen of Walnut Creek visited Waiheke Island in New Zealand a while back and snapped this photo of a boat on the rocks at - where else? - Rocky Bay. The owners claim it was the result of a shackle failing after they secured their boat to a new mooring.
---
Woman on Top of New Man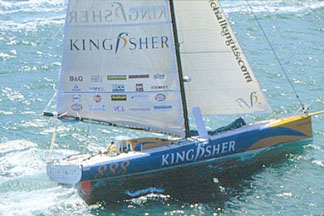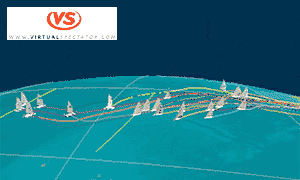 Europe 1 New Man Star Photo & Graphic
June 9 - Europe 1 New Man Star

With the leading boats halfway across the Atlantic in the Europe 1 New Man Star, it's Ellen MacArthur, the young British sailing 'Kingfisher', leading the fleet of 49. Check out all the action and great stories at: www.europe1newmanstar.com/uk
---
Maxi Cat Averaging 17 Knots Across Atlantic
June 9 - Club Med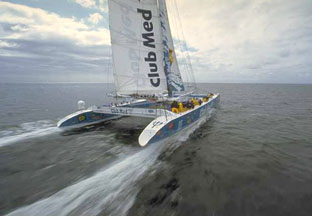 Grant Dalton's maxi cat with Bruno Peyron aboard is pursuing her crossing between Cadiz and San Salvador (Bahamas) in her quest to qualify for The Race and eventually to beat the East-West Atlantic crossing record. During this morning's radio link (0600 GMT), after a tough night with winds of 27-30 knots, the big blue catamaran had covered a distance of 788 miles at an average speed of 17.70 knots since leaving Cadiz. They have passed the island of Grand Canaria and are getting ready to accelerate and taste their first tests of pure speed. On board, Grant Dalton is supervising maneuvers while Bruno Peyron is concentrating on finding the best
speed/safety compromise.

Dalton recounted a fairly strenuous night: "We had to reduce sail several times running. Today we should be able to accelerate, thanks to better wind speed and angle conditions." Peyron reports: "We have been sailing for an hour between 25 and 30 knots and are SW of Las Palmas. We jibed this morning under solent and full main. The crew are becoming more and more confident but there are still a certain number of things to look into. We are now on a direct heading and we are going to try a few speed runs."
For more, check out http://www.therace.clubmed.com.
Photo Copyright Club Med / G. Plisson
---
©2000 Latitude 38 Publishing Co., Inc.