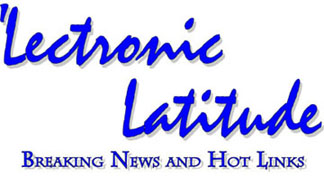 ---
Coup Cancels Fiji Race
May 30 - Auckland to Fiji Yacht Race

With the fleet three days into the race, on May 30 the Royal Akarana Yacht Club of New Zealand called off their annual race to Fiji because of the current coup. Most boats either returned to Opua or continued on to Noumea, New Caledonia. George Backhus' Deerfoot 62 'Moonshadow', the long Northern California entry, stopped at Minerva Reef.

Keith MacKenzie of the catamaran 'What's Up Doc' reports on the situation from Nadi, Fiji: "Right now things are unsettled politically because as I write this we're in the middle of a coup in which a very small group of people are messing things up for the rest of the population. Most of my Fijian friends don't even understand why this is happening as they were happy with the elected government. They consider George Speight, the coup leader, to be a terrorist. I feel as though I'm in the middle of a bad movie, as you wouldn't believe the stories I hear! But we'll see once things resolve themselves."
---
Masters Mariners Regatta

Latitude/JR Photo
May 27 - San Francisco Bay
The annual Master Mariners Regatta was held in ideal conditions on May 27, with nice breezes and bright blue skies. The photo is of the two great lumber scows on San Francisco Bay: 'Alma', at left, and Billy Martinelli's just-launched 'Gaslight'. We hope to have many more photos and the results of the Master Mariners up by the 10th of June.
For further information, visit: http://www.geocities.com/SoHo/8626/regatta.html
---
Dennis Conner Joins NYYC A-Cup Effort
May 25 - New York Yacht Club
Dennis Conner and the New York Yacht Club have joined forces for the next America's Cup. The New York YC's in-house effort didn't fare well in the last Cup and the recent efforts to mount a super challenge with the St. Francis YC came to naught.
Pacific Hurricane Season Begins Early

Unisys Weather Graphic
May 22 - Pacific Ocean
Unable to wait for the official start of the Eastern Pacific hurricane season on June 1, impatient Hurricane Aletta began developing at 15N 105W - about 300 miles south of Puerto Vallarta - on May 22. Like most hurricanes in the Eastern Pacific, she moved to the west as her winds built to 90 knots or Category II strength. She fizzled on the 27th and 28th while taking an abrupt turn to the north.

Aletta's early development terminated the plans of several cruisers attempting the 'outside' or clipper ship route from Mexico back to San Francisco. To find out how the 'clipper routers' who left earlier did, see the July 1 issue of Latitude 38.
For further information, visit: http://weather.unisys.com/hurricane/e_pacific/2000/index.html
Hurricane Predictions
May 10, 2000 - NOAA

The National Oceanographic and Atmospheric Administration is
predicting that the 2000 Atlantic/Caribbean hurricane season will have more named storms and hurricanes than normal, and that there will be seven hurricanes, three or more to have winds in excess of 110 mph. The season started on June 1 and lasts until November 30 - although there have been several nasty post-season hurricanes. For details on what NOAA forecasts and why, see www.noaanews.noaa.gov/stories/s425.htm.
---
More Hurricane Predictions
April 7, 2000 - Colorado State University

William Gray of Colorado State University (by the sea?) also predicts that there will be more tropical storms and hurricanes than normal in the 2000 Atlantic/Caribbean season. Normal for the last 50 years, by the way, is nine named storms and six hurricanes. Gray and his associates reach the same conclusion as NOAA, but based on very different factors and charts.
Check it out at: http://typhoon.atmos.colostate.edu/forecasts
---
©2000 Latitude 38 Publishing Co., Inc.