Paid Advertisement: Just You and the Sea
February 1 - Punta Mita, Mexico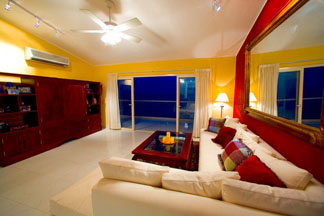 The American owner-developer - and full-time resident - of the 12-unit El Faro condo complex at Punta Mita, Mexico, (40 minutes north of Puerto Vallarta) is offering his 2,840 sq. ft. sixth and seventh story three-bedroom penthouse for sale. Why? Because he's moving into the penthouse of his new 18-unit condo complex just 30 feet to the east - where he will continue to be a year-round resident.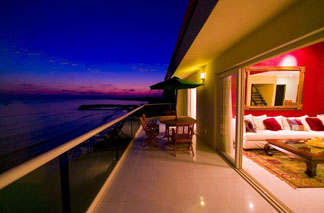 If you're interested in owning an extremely large condo right on the water in Mexico, where the views in all directions are spectacular, where you can anchor your boat right out front for the entire winter, and where there is great surfing, this might be the place for you. The complex is located one-quarter mile west of Rancho Estates, where villas rent for up to $10,000/night, and about a quarter of a mile east of the gated Four Seasons Resort complex, where lots on the water sell for $2 to $3 million.
Looking for the shopping and pulsing nightlife of Puerto Vallarta, or thrill to the huge crowds at mega condo resorts? Then this is not the place for you. The El Faro complex is all about tranquility and nature, where most days you'll see more whales in the bay than people in the pool. There are, however, several excellent restaurants on the beach one-eighth of a mile to the east past the panga harbor, and more nightlife up the brand new highway through the thick jungle to 10-mile distant Sayulita. A new four-lane highway to Puerto Vallarta is also under construction.
The price for the two-story penthouse is $699,000. There are two other units from $525,000 to $550,000 that are also available. They are the best on-the-water values in the Punta Mita area, and won't last long. Email for further information.