Subscribe
Subscribe to Latitude38 and have the print magazine delivered direct to your doorstep. Get a new subscription, Renew an existing subscription, buy a gift subscription, or order a single issue all online.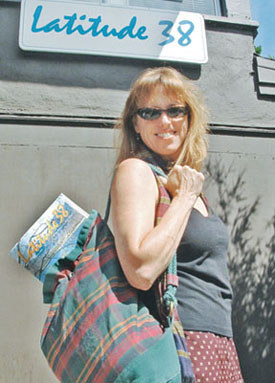 Join the sisterhood of the travelling Magazines (Brothers Welcome too!)
If you're planning to fly out to meet friends in Mexico, the Caribbean or the South Pacific, why not stop by the Latitude 38 office before you leave and pick up a bundle of magazines to share with cruisers?
We promise you'll be a hero - and you'll probably earn a few beers for your efforts.
Our office is open 9-5 weekdays and is located at 15 Locust Ave., Mill Valley. If you need to pick up magazines after hours, give us a call at (415) 383-8200 and we'll leave some out for you.