YRA Racing Returns to San Francisco Bay
The Yacht Racing Association of San Francisco Bay has been hard at work on behalf of clubs and organizations around the area, helping to launch dozens of races. However, they had yet to launch their own YRA races — until now.
In the Bay (and a Bit Beyond)
Earlier this week, the YRA announced two upcoming races — for doublehanded crews (singlehanders welcome too):
The Island Tour Regatta (formerly the YRA Summer Series #5) hosted by Richmond Yacht Club on August 29.
This revised race will have boats sail from the Berkeley Circle down to Blackaller Buoy then over to Red Rock and on to a finish off the RYC Race Platform.
The rescheduled Encinal Regatta hosted by Encinal Yacht Club on September 12.
This race will send boats from the east side of Treasure Island, out the Golden Gate to Point Bonita, then back down to finish at the entrance to the Oakland/Alameda Estuary. Unfortunately there will be no traditional after-race celebration at EYC this year.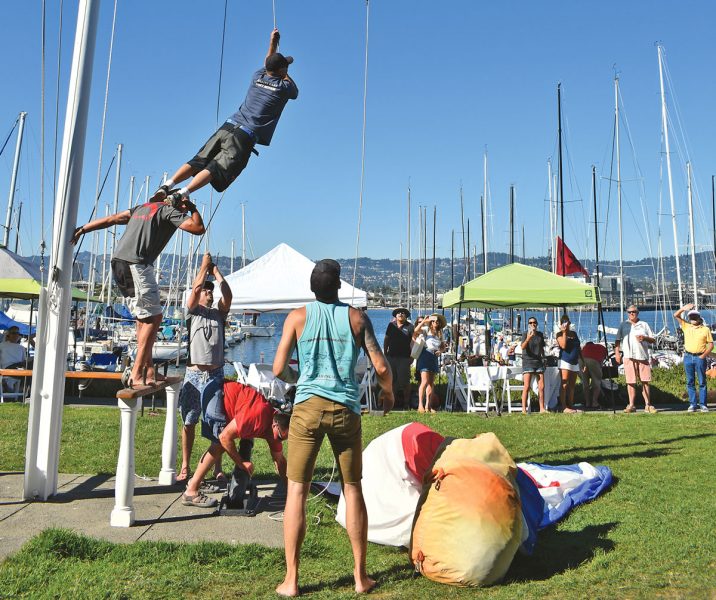 "Both races are open to doublehanded crews and have spinnaker and non-spinnaker options," writes the YRA. "While the pandemic has forced us to cancel both the YRA Summer Series and the traditional version of our Weekend Regattas, we are looking forward to these upcoming doublehanded racing opportunities and hope you'll join us for one or both of them."
Offshore
"Unfortunately we have made the sad, but necessary, decision to cancel the OYRA Season," says the YRA. "There is a possibility of running a stand-alone offshore race on either September 26 or October 10. If we decide to go ahead with an offshore race on one of those days we will be sure to give everyone plenty of notice. Both BAMA and the SSS do have some offshore events coming up for those of you looking to sail offshore either single- or doublehanded."
Singlehanded Sailing Society
"We are currently still planning on running the SSS Drake's Bay race on August 22-23 without the OYRA," writes Tom Boussie, race chair for the SSS. "We have not announced the race yet as we haven't quite locked in the logistics on the Drake's Bay end.  I will let you know when we get to a definitive go/no-go."
The SSS's rescheduled Round the Rocks will tour the East, Central and North Bays tomorrow. A whopping 122 boats signed up, 38 singlehanded and 84 doublehanded. Registration is closed. We'll have a report and photos in September's Racing Sheet in Latitude 38 magazine.
Bay Area Multihull Association
BAMA has confirmed that they'll run the Doublehanded Farallones Race on September 19. That race had originally been scheduled for March 28. Most ocean races start off either Golden Gate or St. Francis YC on the Cityfront. However this one will start west of the Golden Gate Bridge off Baker Beach on the San Francisco side, between a RIB and an inflatable mark. It'll finish off GGYC.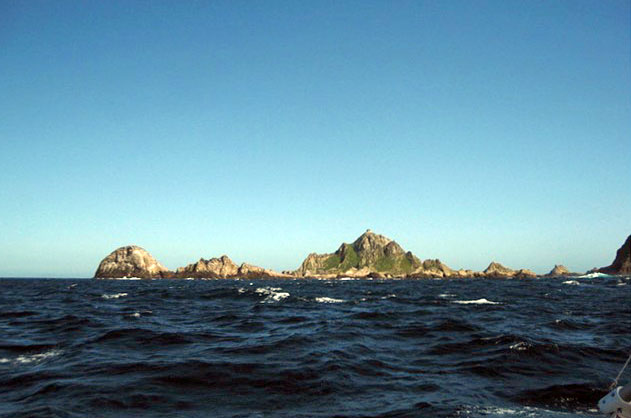 They'll revise the Racing Rules of Sailing to allow:
Twin headsails set on two poles for downwind sailing.
A whisker pole of suitable size for the largest rated headsail may be carried without penalty, but may not be used with the spinnaker.
Self-steering and autopilots.
Find the registration, the Notice of Race, and the Sailing Instructions on Jibeset.
Receive emails when 'Lectronic Latitude is updated.
SUBSCRIBE