Who's Who in this Mexico Gathering?
Are you one of the 25 sailors visible in the photo below? We continue our series of 'Mexico Musings' with this installment from the Grand Poobah. 
The Baja Ha-Ha celebrates cruising everywhere in Mexico, including racing off Zihua to raise money for SailFest.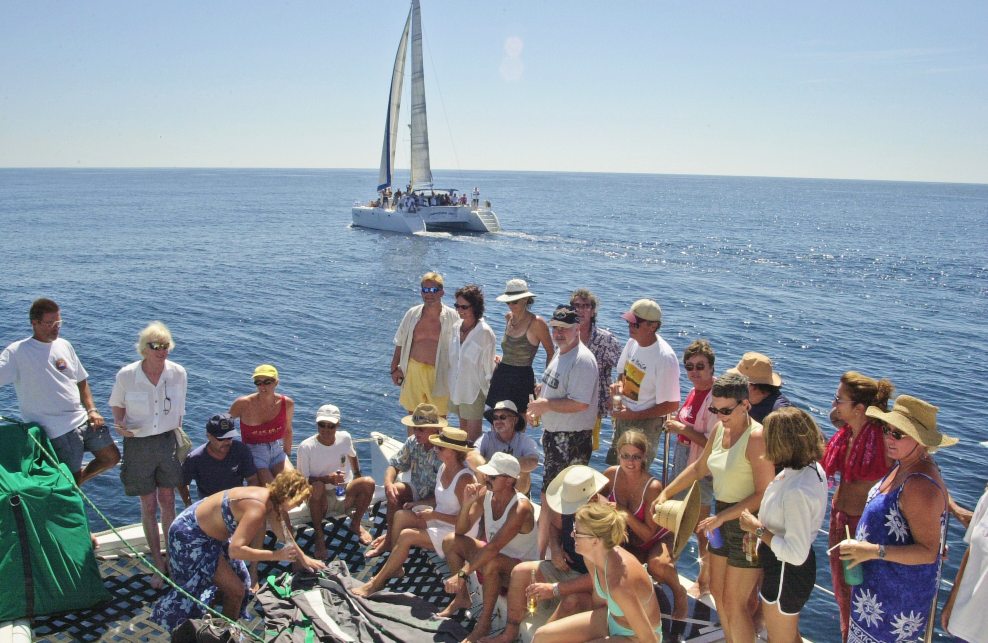 Off in the distance is the Blair Grinols-built and -owned Capricorn Cat, a Hughes 45. I think he's got more than 20 crew.
In the foreground is the foredeck of Profligate, my Hughes-based 63-footer. I think we had 35 crew.
It was light air that day, with a few whales flopping around. But when the wind filled in, we managed to overtake the smaller cat, as we should have.
But great times, as Blair and I had never sailed against each other, but only with each other.
Sail with friends? We recommend it!
Wish you could have been there. If you were there, feel free to sound off.
Receive emails when 'Lectronic Latitude is updated.
SUBSCRIBE