Who's Starting the Weekend with a Friday Night Beer Can Race?
There are lots of great courses on which to finish your week and start your weekend with some 'casual' Friday night beer can racing. The list of clubs hosting races on a Friday evening is long, including Ballena Bay Yacht Club, Berkeley Yacht Club, Corinthian Yacht Club, Encinal Yacht Club, Golden Gate Yacht Club, Island Yacht Club, South Beach Yacht Club and Tiburon Yacht Club. If your boat is in a marina anywhere on the Bay, there should be a Friday night beer can race close to you. There are also races on most other midweek evenings.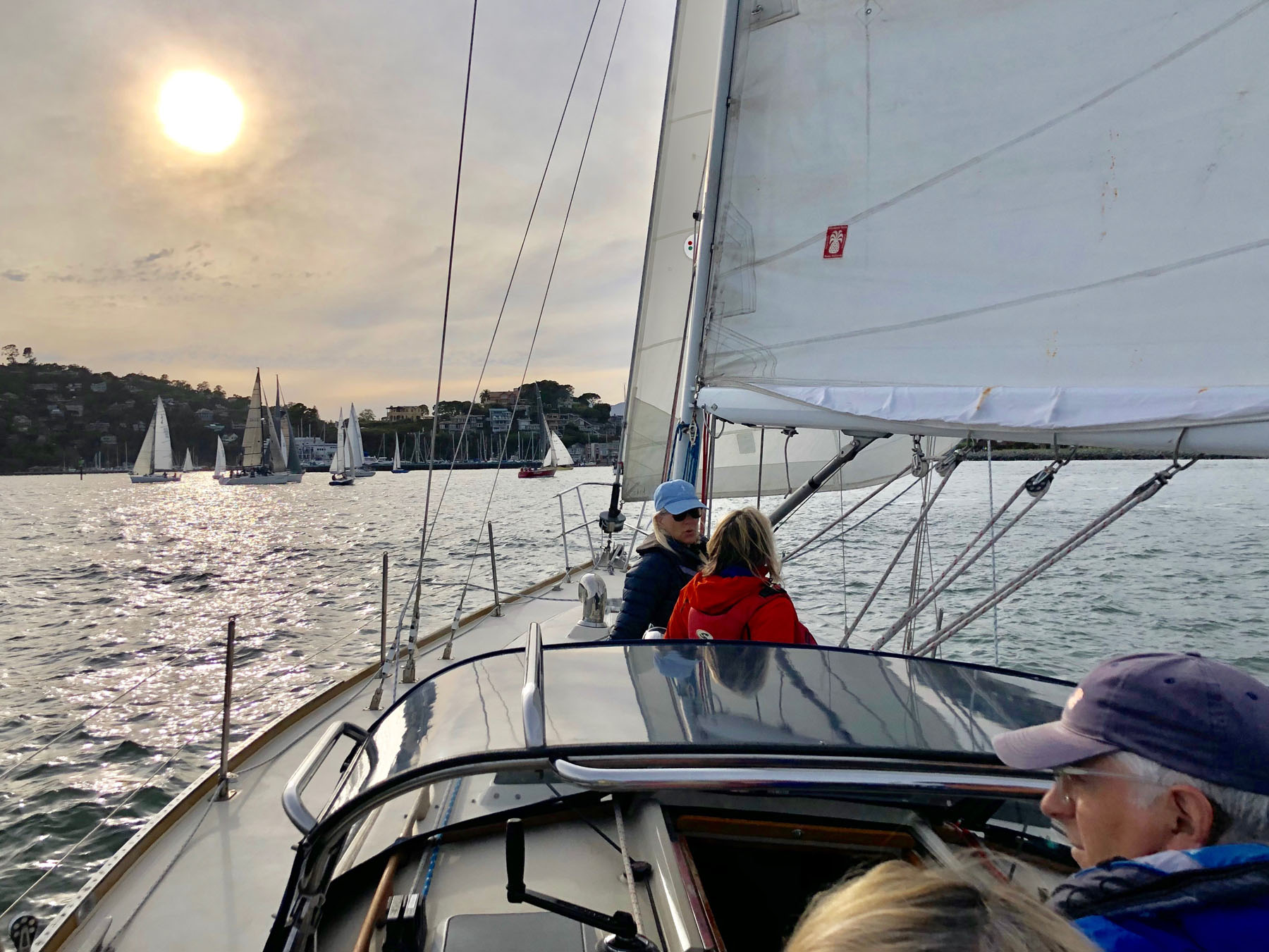 Whether you're a racer or a cruiser, beer can racing is an ideal way to learn and re-learn sailing the Bay. Your competitors will happily show you the way if you're willing to follow them. Sometimes people get stressed out about racing, but the only thing that really stresses you out is your desire to win. If you let go of winning you can relax, stay out of trouble, and just consider it a Friday night buoy tour with friends.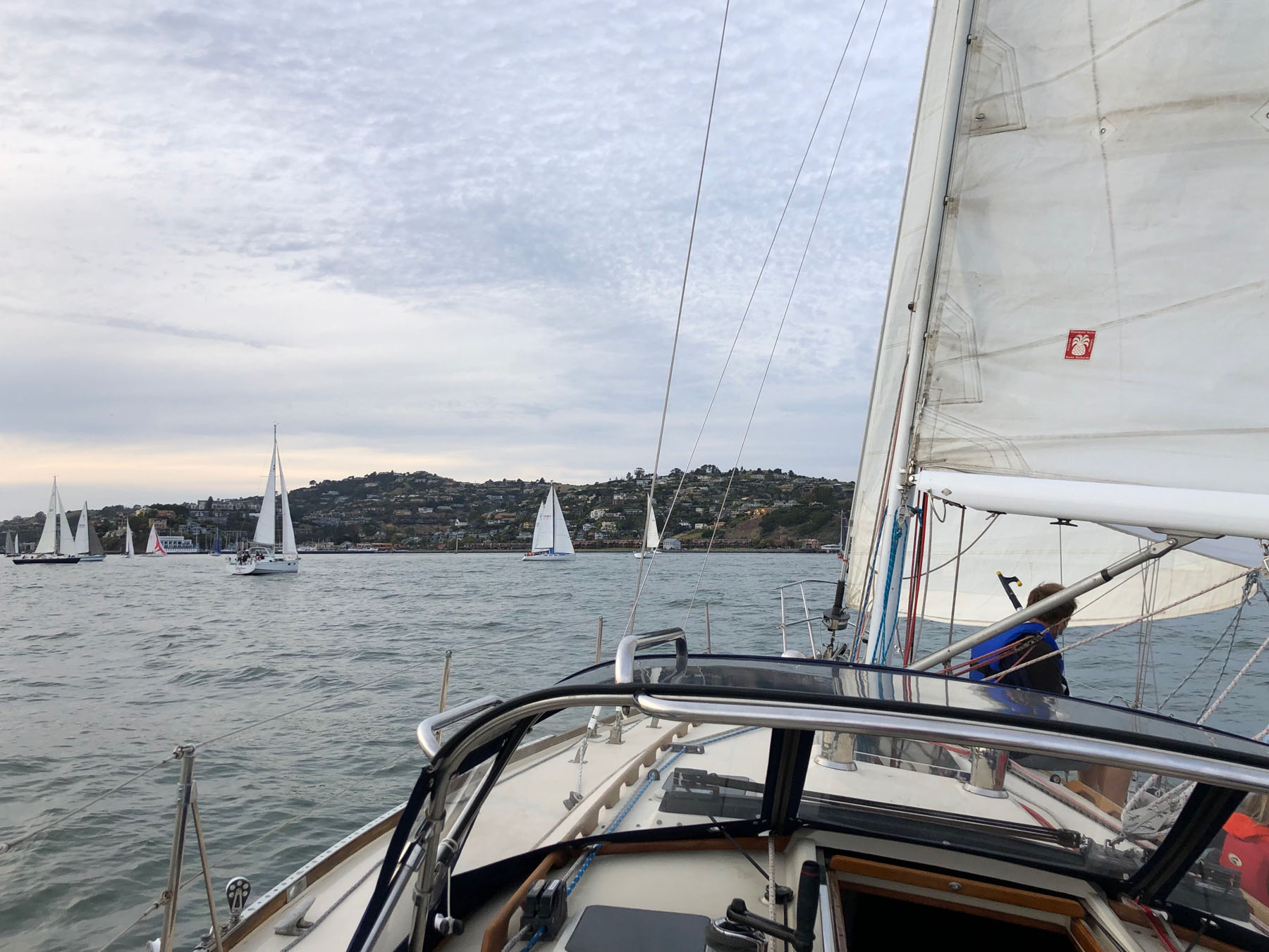 Beer can racing is also a source of free sailing lessons. You can observe boats fighting an ebb in a fading breeze and ask, "Why are all the people on that boat sitting on the leeward rail? Why are those boats heading into a cove and others heading out? Are they loosening or tightening their halyards? Who brought the cheese and crackers?"
You'll have learned a lot by the time you cross the finish line. The only challenge to becoming a better sailor is remembering all the lessons you learn in a weekly one-hour schooling from your friends on the racecourse.
If you're out there tonight, tell us what you learned and send us a couple of quick pics from your course to photos@latitude38.com. If you're looking for other racing opportunities check out our monthly and annual sailing calendar here.
Receive emails when 'Lectronic Latitude is updated.
SUBSCRIBE