Who Owns the Grounded Megayacht VIXIT?
Last week we reported on the grounding of the megayacht VIXIT. The 173-ft vessel ran onto rocks that lie approximately three feet below the surface, about five miles southeast of Puerto Escondido near the fishing village of Ligüí. At the time, it was suggested that VIXIT might be there a while, and now it appears that this assessment was accurate. In response to comments on our story from readers John Enders and Billie Evans, we did a little more digging. John and Billie wanted to know who owns VIXIT, and if the yacht is still stranded.
According to her position on Marine Traffic, she remains where she ran aground. VIXIT was en route from La Paz and is listed as being at Puerto Escondido. The voyage lasted 9 days and 19 hours. The map, however, shows the vessel as being offshore, status 'Aground.' Her last reported position is shown as 25.7549° Lat, -111.2402° Long, and 'Vessel is Out-of-Range.'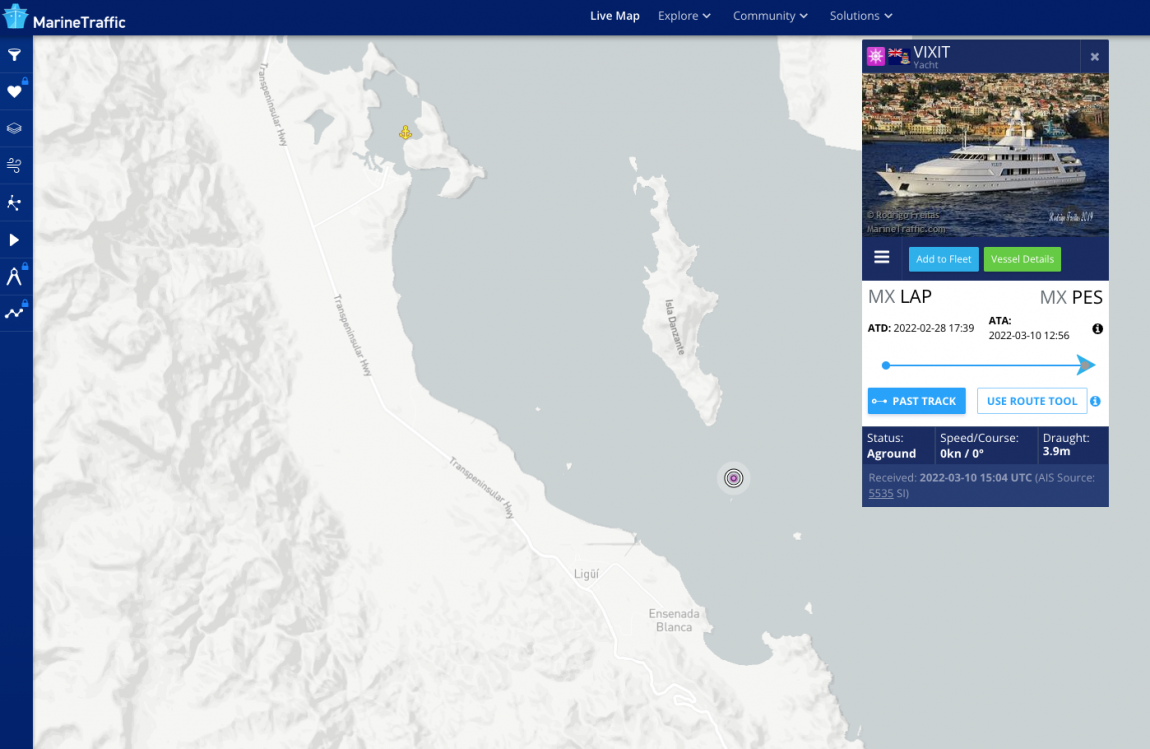 The next question, who owns VIXIT, is a little harder to answer. We searched high and low throughout the internet and came up with nothing. In the end we took a sneaky seven-day trial with Marine Traffic in the hope of finding our answer. In theory we succeeded. According the the website, VIXIT is owned by Crossplain. Good to know … Now, who and what is Crossplain? We've exhausted our search and throw our hands in the air — we have no idea.
Receive emails when 'Lectronic Latitude is updated.
SUBSCRIBE