Vendée Globe Leader Charlie Dalin Finishes Race
We don't know about you, but one thing we have to do each morning when we wake up and before we turn in at night is check the standings of the Vendée Globe. We've been doing it for 80 days straight and it's been exhausting. And we get to do it from the comfort of our own home.
The top five boats are within 200 miles of the finish after over 24,000 miles of racing, and the leader, Charlie Dalin on Apivia, has just become the first to finish as we post today's 'Lectronic. The only 'fly in the ointment' for Dalin is that Yannick Bestaven and Boris Herrmann are not far behind and have, repectively, 10 and 6 hours or so to be awarded for help with the rescue of Kevin Escoffier in December. Dalin will have to see if his lead holds while the wind looks as if it will be building for the racers behind him. You know the feeling.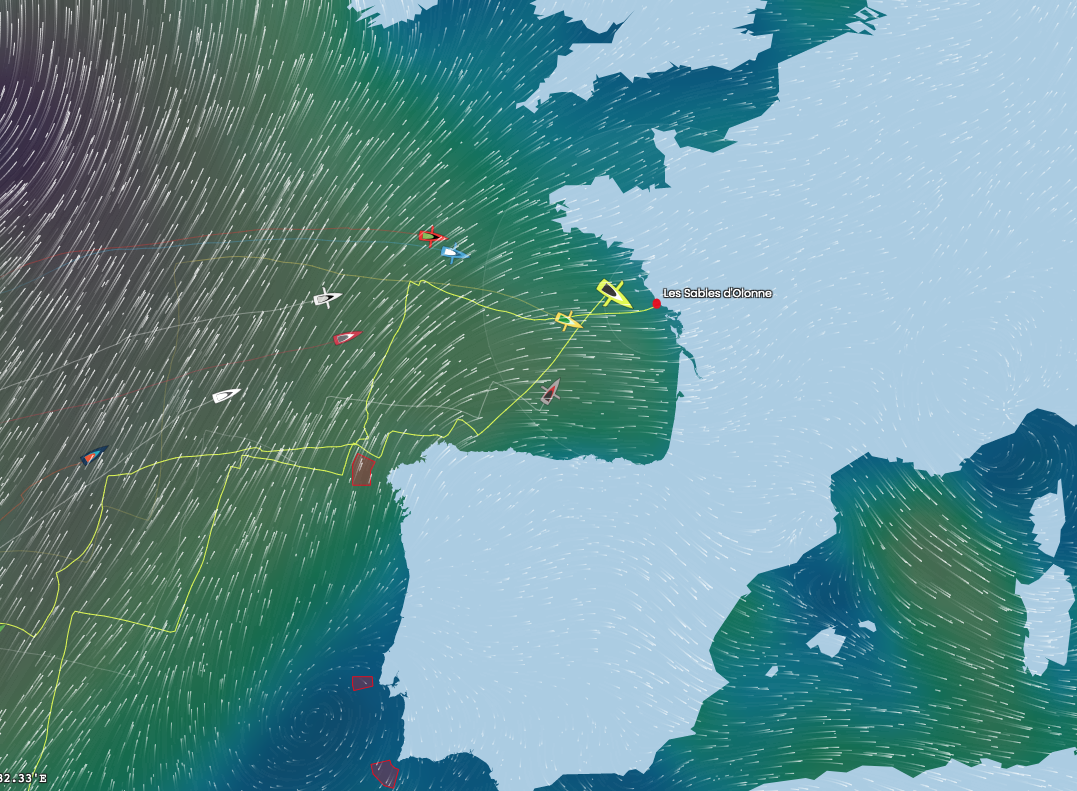 The next four boats should finish by tomorrow morning. Like the racers themselves, we look forward to going 'off watch' but will also miss our daily check-in once all the other racers finish.
One other racer we have been following closely is Pip Hare, sponsored by the Bay Area company Medallia. She's had an amazing race and is now running 18th (out of 33 starters) with about 3500 miles to go. We'll have a more thorough wrap-up on Friday.
Receive emails when 'Lectronic Latitude is updated.
SUBSCRIBE