Prada America's Cup World Series Starts 'Today'
New Zealand is a country where tomorrow happens today. The Prada America's Cup World Series Auckland and the Prada Christmas Race run from December 17 to December 20, meaning the racing starts this evening at 6 p.m. on the West Coast of the US. This is the first opportunity for these massive, foiling waterbugs to line up and really give us all a sense of the pace of the respective teams and who has the best prospects for bringing home the Auld Mug during the actual America's Cup match in March.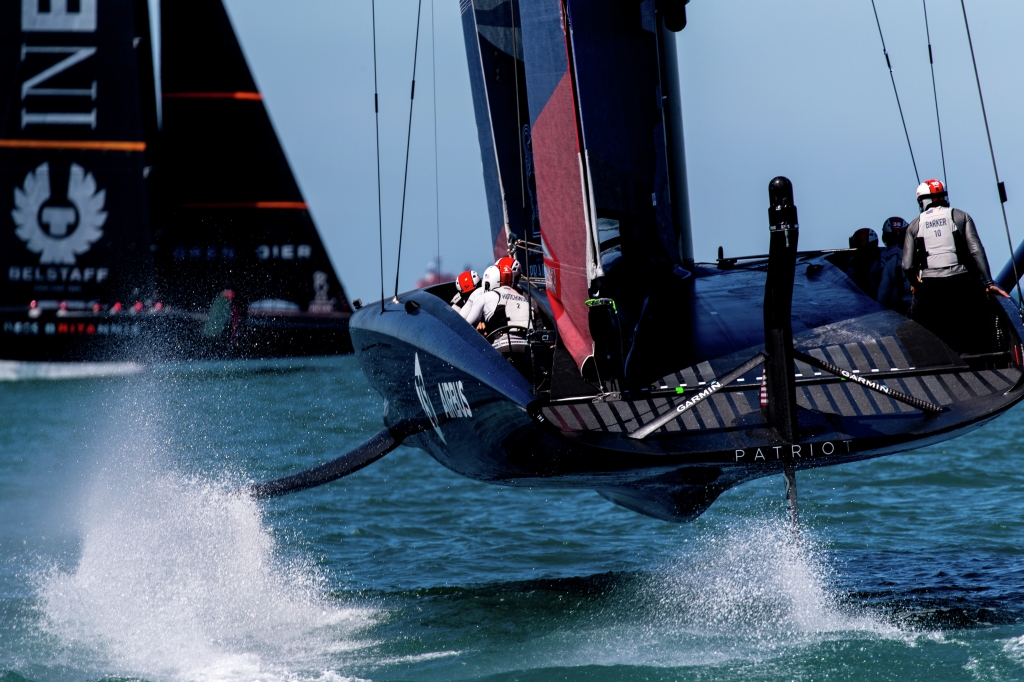 The four teams will all race their second-generation boats. The word on the docks is that New Zealand is looking strong, while American Magic and Prada will be competitive and Ben Ainslie and INEOS are still getting up to speed. With all the new technology and time between now and the Cup, there's lots to learn and room for improvement on all of the teams.
The first races will start on December 17 at 3 p.m. NZT, weather permitting, which means 6 p.m. PST for us West Coast folks. This will be the first time the teams actually come together to race. For this event, Defender Emirates Team New Zealand will be racing in the round robin with the Challengers. Then the January Challenger Trials will determine who will challenge New Zealand for the Cup.
Unfortunately "getting a glimpse" does not necessarily come easily or cheaply. Since nobody can travel to New Zealand, everyone has to watch online. According to Scuttlebutt, "The event website explains how to watch on screens, with the American Magic team telling US viewers they can choose to watch America's Cup racing on television via the NBC Sports Network, streaming on www.nbcsports.com (with subscription), or streaming via the NBC Sports Gold America's Cup Pass.
"For US cord-cutters, access appears to require paying the US$174.99 fee for the pass. To help soften the blow, American Magic and NBC Sports have a Discount Code (AM10) for the NBC Sport Gold America's Cup Pass subscription. To use it, click here."
Outside of those options, we'd guess you'll have to be scanning social media to follow the action or find the post-race reruns to see the actual competition. The good news is that, even though we're not in Auckland, we'll know results of racing on the 16th and the Kiwis will have to 'wait' until the 17th.
Looking back, it's been a difficult year to get boats to a starting line. It's amazing the America's Cup has pulled it off at all. For the future of the Cup you can tune in to tomorrow, today.
Receive emails when 'Lectronic Latitude is updated.
SUBSCRIBE