More of the 'Dumbest Things I Did While Sailing'
When we reached out in 2002 for some anecdotes about some of the dumbest things people have done while sailing, somehow we didn't expect to hear from a Rolex Yachtsman and Yachtswoman of the Year. But we did. Stan and Sally Honey's sailing résumés could fill a Google Cloud data center but, nonetheless, their success, like that of many, was built upon learning from experience.
In July 2002 they each relayed a common story as a mistake and then 'they lived happily ever after.'
An Overboard Reaction
I've done all of the normal dumb things — running aground, dragging anchor, etc. — but the dumbest probably came during a 5O5 regatta off the Cityfront. In about 1980 Sally and I did poorly, and on the way back after the finish, she was giving me a particularly hard time for some no-doubt less-than-spectacular tactical call. I got fed up, picked her up, and dropped her into the water. The rest of the fleet gave us a wide berth as they sailed back to the St. Francis Yacht Club while I circled Sally.
After retrieving her it took a couple of days until she spoke to me again and 20 years until she agreed to get married. As it happens, we get along great on boats now.
— Stan Honey, Illusion, Cal 40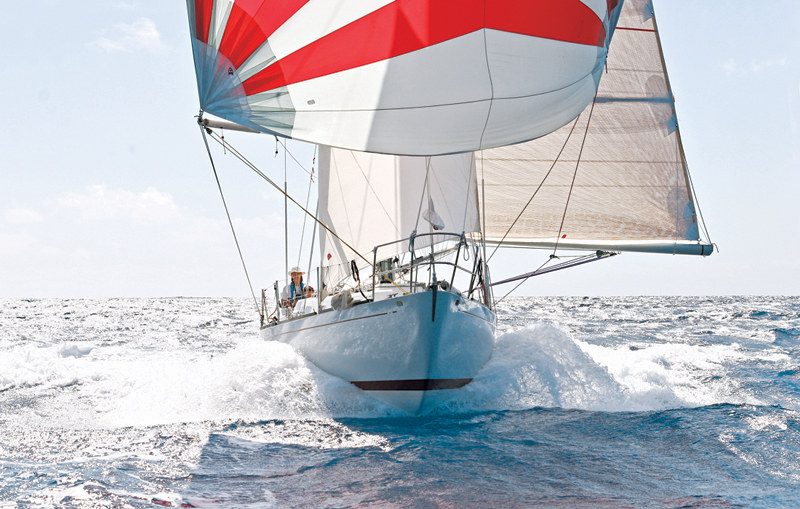 A Watery Critique
There have been lots of dumb moments, such as losing the 5O5 North Americans on the last run of the last race by not noticing a starboard tacker still beating upwind under the skirt of the spinnaker (no 720 rule) or, when I was 10, trying to pull a spinnaker in under the lifelines on my dad's 45-footer — we lost the spinnaker and I'll never forget my dad's words.
But the dumbest was not curbing my own tongue after a 5O5 race on the Cityfront with Stan. We had done something less than perfect (I forget what, of course), and I was letting him know unnecessarily. He suddenly picked me up from the back of the boat and tossed me over the side. There was an unusual lack of banter from the boats that finished behind us as they swerved wide to give us plenty of room.
Once I caught my breath, as I floated astern in my wetsuit and lifejacket, I realized if we were going to continue to sail together I'd better treat him better. I guess I have because we have enjoyed sailing together tremendously in the years since. Not that it has always been perfect, but we both realize that we need to swallow our pride, not look for scapegoats, and understand the other is doing his or her best at all times.
— Sally Lindsay Honey, Illusion, Cal 40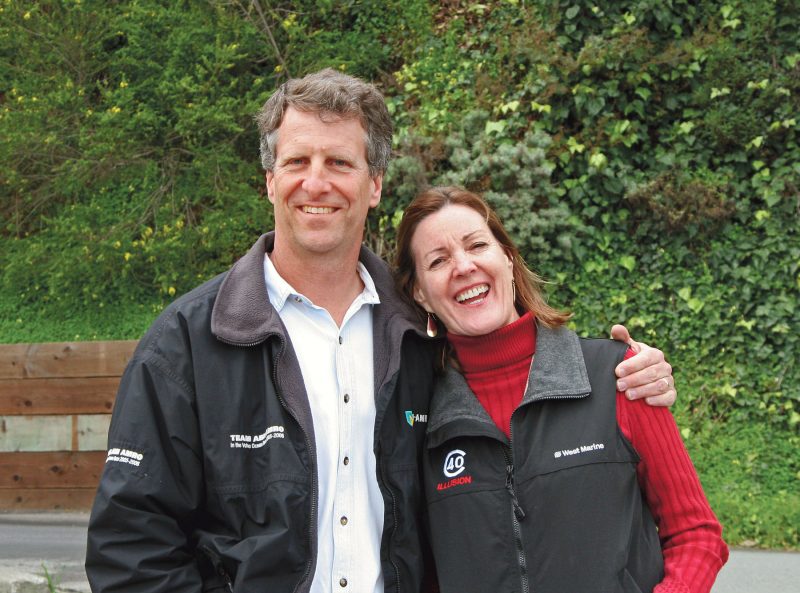 Since then, Stan and Sally went on to plenty of racing and cruising success. We passed along some of their Cal 40 sailing life in a past Changes in Latitudes as they commuter-cruised in Central America.
Receive emails when 'Lectronic Latitude is updated.
SUBSCRIBE