'Little Wing' Sailing Her First PPJ
As you read this, a handful of 2019 Pacific Puddle Jumpers have officially arrived in the South Seas. But the bulk of the 110-boat fleet are still a few days out. They should be descending on the Marquesas in droves in the next week or so. For those of us sailing armchairs (hey, somebody has to hold down the fort), it's been great fun following them as never before on the new-this-year Yacht Tracker on https://cruisersat.net/net/ppj2019.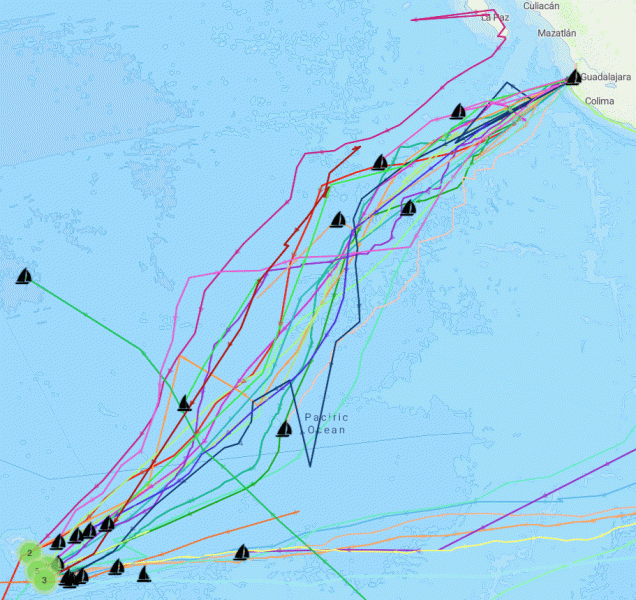 A unique aspect of the PPJ has been the informality of the event. This is cut-off jeans cruising at its most laid-back. The only thing everyone shares in common is the destination: French Polynesia. But there is no set date, and no set place, for departure. Boats can leave anytime between February and early June. The most common departure ports are Banderas Bay in Mexico and Panama, but boats this year left from as far north as San Francisco and as far south as Chile.
Keeping track of it all has been challenging for longtime organizer Andy Turpin. (His other hats include former Latitude 38 managing editor, current editor-at-large, chief cat-herder and helluva-banjo-player.) Fleet comms have typically been handled by volunteer radio net controllers who set up check-in procedures. There are still some SSB/Ham-equipped boats out there, to be sure. But more and more boats are going more modern with high-end systems like Iridium GO!, Garmin InReach and so on. That's why the '19 fleet organizers adopted the services of CruiserSat.net.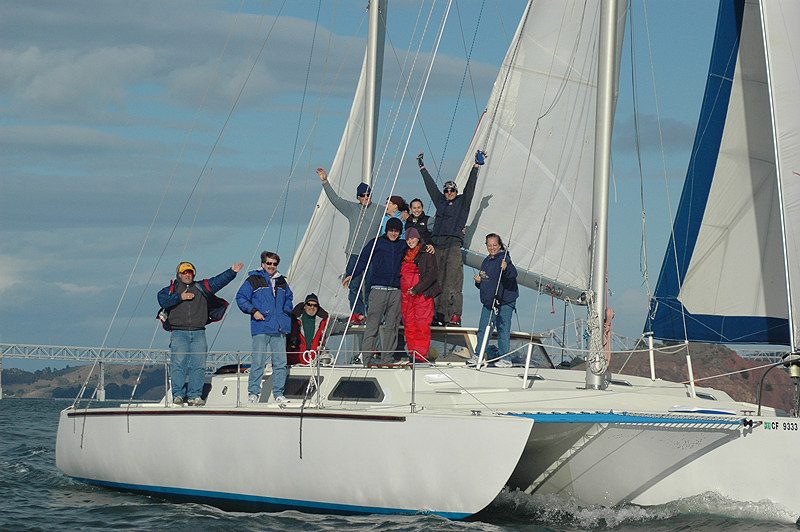 All participating boats (you don't have to take part, but most boats are) have their positions and tracks displayed on a PPJ-specific page, and by clicking on each sailboat icon, another page comes up noting the boat, and any blog entries. (A separate page lists all boats making log/blog entries. Click on the icon there to go back to the chart.)
All told, it adds an extra measure of safety and security to the fleet, and for the first time allows folks back home to keep closer track of family and friends out sailing the Big Blue.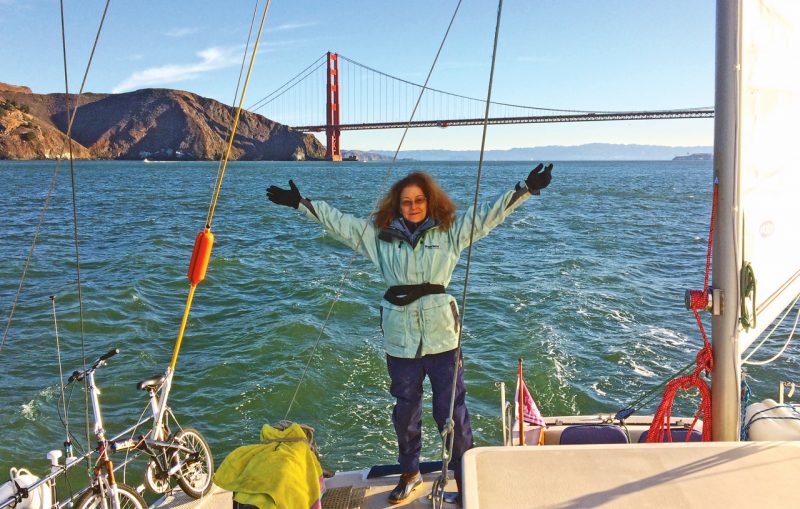 Speaking of which, according to the tracker, 'Banjo Andy' Turpin, his lovely wife Julie, and crewman Craig — sailing the Turpins' Cross 42 trimaran Little Wing — last checked in at 0° 41.455' N 129° 51.420' W — closing in on the equator. The latest report from onboard: "All is well aboard Little Wing. Craig is doing his laundry in a blue bucket. We are moving well with the good steady breezes and able to stay on a southerly course through 1° latitude. Bouncy, bouncy, and the waves pound the underside of the amas. Went through a few squalls last night."
Receive emails when 'Lectronic Latitude is updated.
SUBSCRIBE