Kenichi Horie Passes Hawaii in Good Spirits
When we last reported on Kenichi Horie's solo voyage from San Francisco to Japan on April 8, he was a little over halfway to Hawaii. Kenichi and Suntory Mermaid III are now 30 days into the journey, and the images we have seen indicate that all is well with the 83-year-old sailor.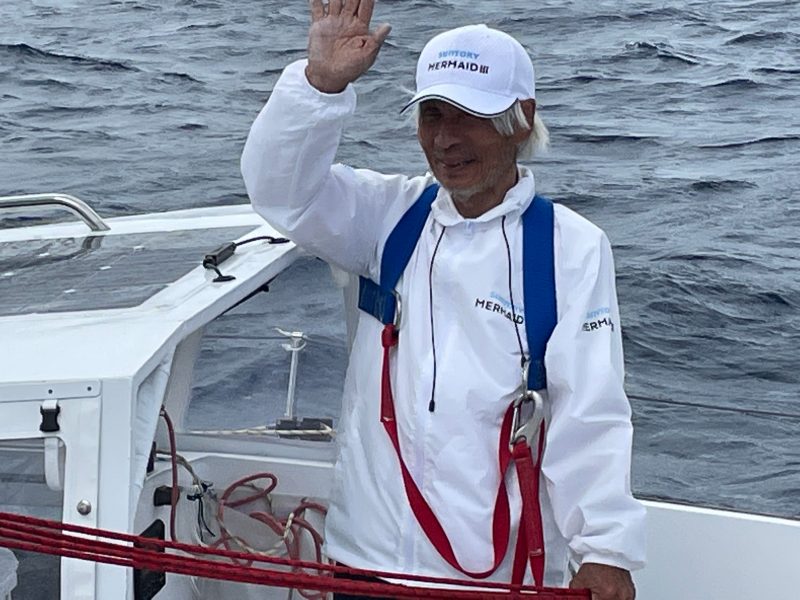 As Kenichi passed Oahu, Hawaii, on April 16, he smiled and waved for the cameras, and at one point appeared to be preparing to hand off a bag to another boat. His accumulated trash perhaps?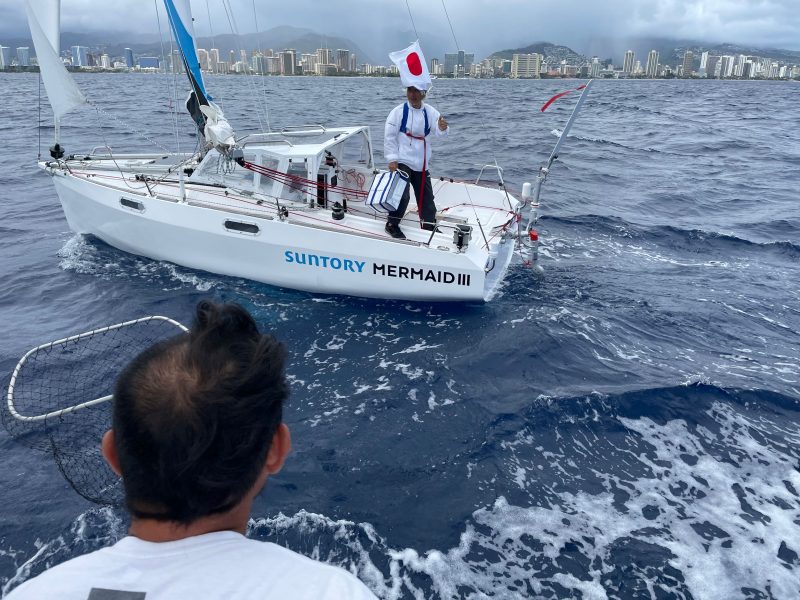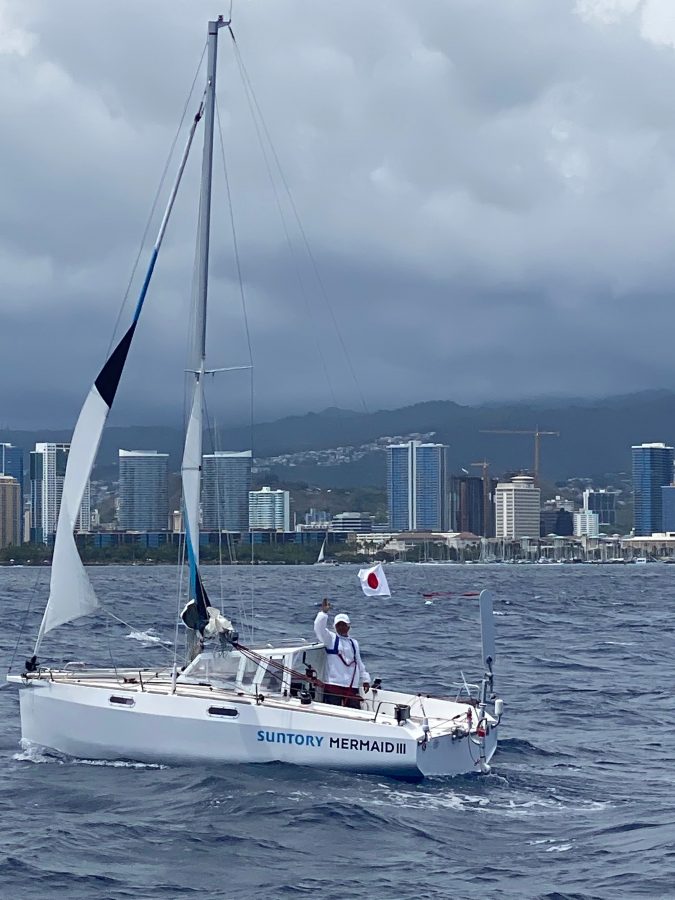 The farther Kenichi sails, the briefer his logbook entries become. There's only so much one can say about a day spent alone in a boat on the ocean, but as he approached and then passed the Hawaiian Islands, his brevity alluded only to a positive attitude. (Again, we may have missed a few nuances in the translation.)
He is eating well. April 20: "I also have an appetite. I changed from twice a day in the morning and evening to three meals. Curry rice in the morning, cornflakes in the day, and curry rice in the evening. I take this kind of menu once every two days. I am in good physical condition."
Kenichi is enjoying the ability to communicate — unlike during his first crossing 60 years ago. April 21: "Three TV and radio interviews continued. I don't think I've ever been interviewed during the voyage. For that reason, the indescribable 'freshness' after the interview is likely to become a habit."
And between stretches of rough weather, he has even managed to wash his hair. April 24: "A weak southeasterly wind continues. It is traveling at 2.5 knots. I shampooed because the wind was weak. At the same time, I washed my whole body with seawater. I stopped wearing seawater from my head*. I didn't wipe my body with a towel and left it to the trade winds. I'm happy." (*We're taking this to mean Kenichi rinsed his head with fresh water.)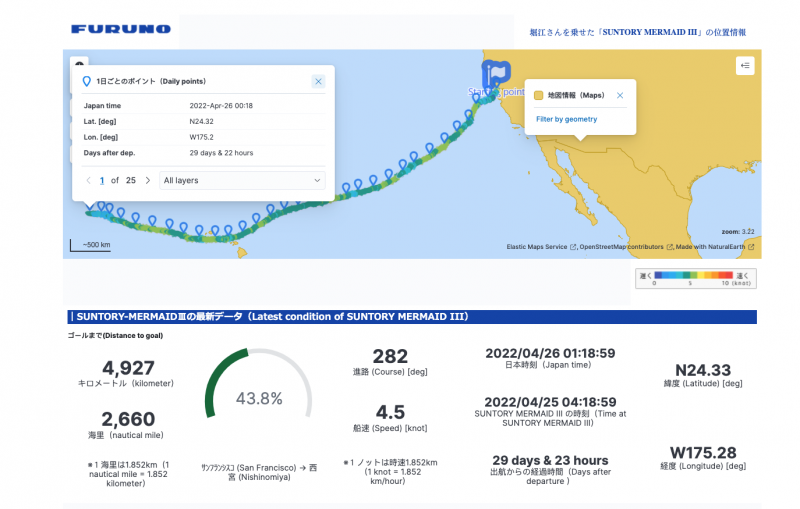 We'll continue to keep an eye on Kenichi Horie's voyage and bring you updates. In the meantime, if you'd like to follow his journey daily, you can do so here: Suntory Mermaid III Logbook.
Receive emails when 'Lectronic Latitude is updated.
SUBSCRIBE