The Ins and Outs of Frozen Thru-Hulls
This is just a small piece of a bigger story. After 18 years of loving our Ranger 33, Summer Sailstice, we've finally decided to move to another boat. A few weeks ago we closed on a 1989 Sabre 38 MkII. Despite working with Latitude 38 over the past 30 years, it's not often we get into the details and paperwork of buying and selling or learning the systems aboard a new-to-us boat.
Some of the many differences between the two boats, besides being simply five feet longer and somehow a lot bigger, are the added systems and creature comforts of the Sabre. The Ranger was pure simplicity, with only a couple of yarns on the shrouds to help us figure out which way the wind blows. The Sabre is very well equipped with a refrigerator, inverter, chartplotter, cabin heater and more. Some of the more mundane but critical pieces of equipment are the thru-hulls — all 10 of them.
Sabres have a reputation for being solid, Maine-built boats, and it's obvious, as we crawl around to learn how it all works. Unfortunately, one of the other solid things is six of the 10 thru-hulls that haven't been rotated in a couple of years. The boat needs hauling for bottom paint, so now is the time to fix them.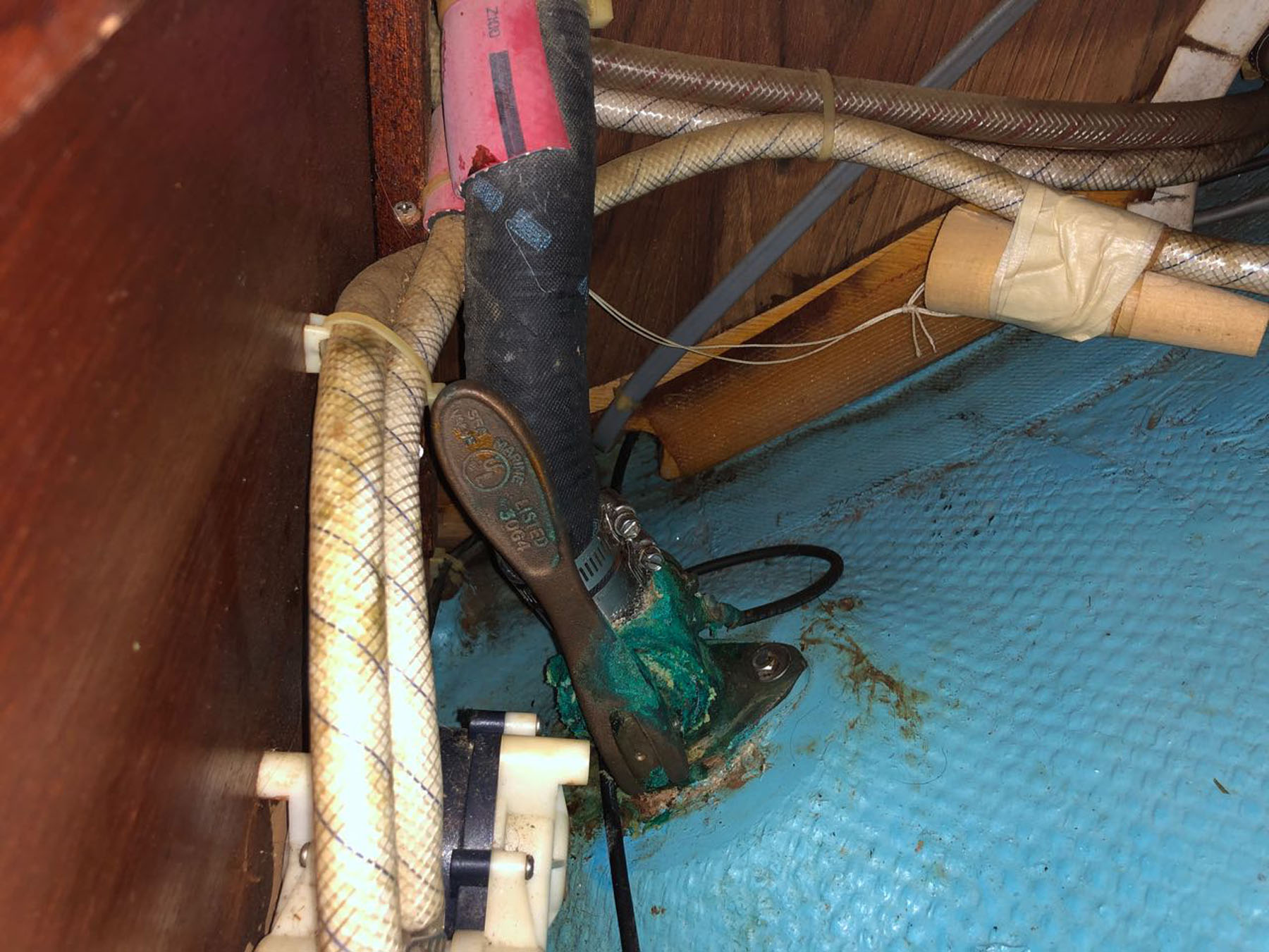 Our question is, do you rotate all your thru-hulls regularly? How do you get frozen thru-hulls unstuck? Do you just replace them? Besides being frugal, we just don't like filling up landfills with  'perfectly good' stuff. They look well made and should be able to work again.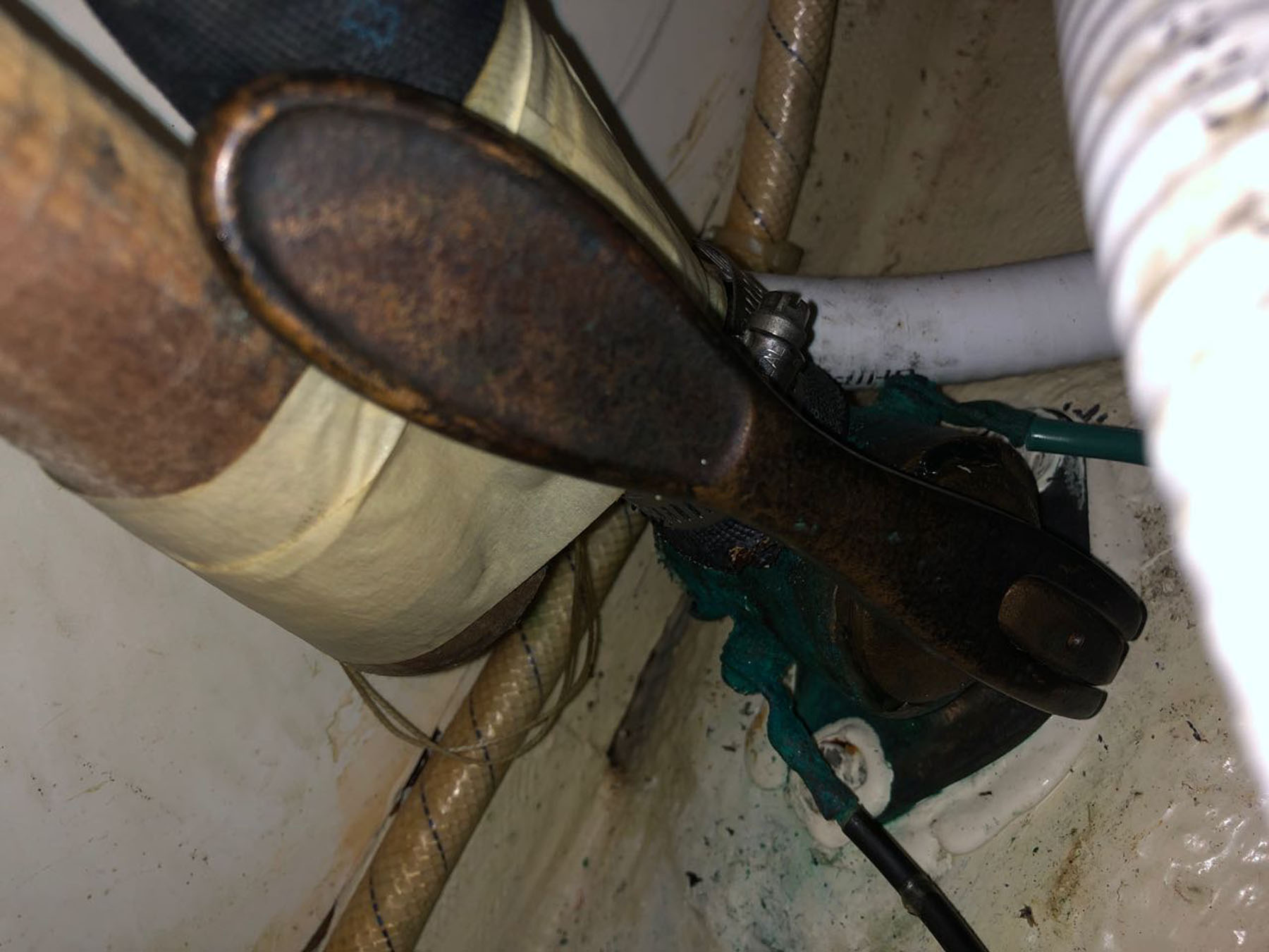 Besides getting all the thru-hulls unstuck we also have to find out where they all are. The good news is the previous owner left a very good layout with the location of each thru-hull. Every boat should have one of these aboard in an easily accessible and visible place. Do you?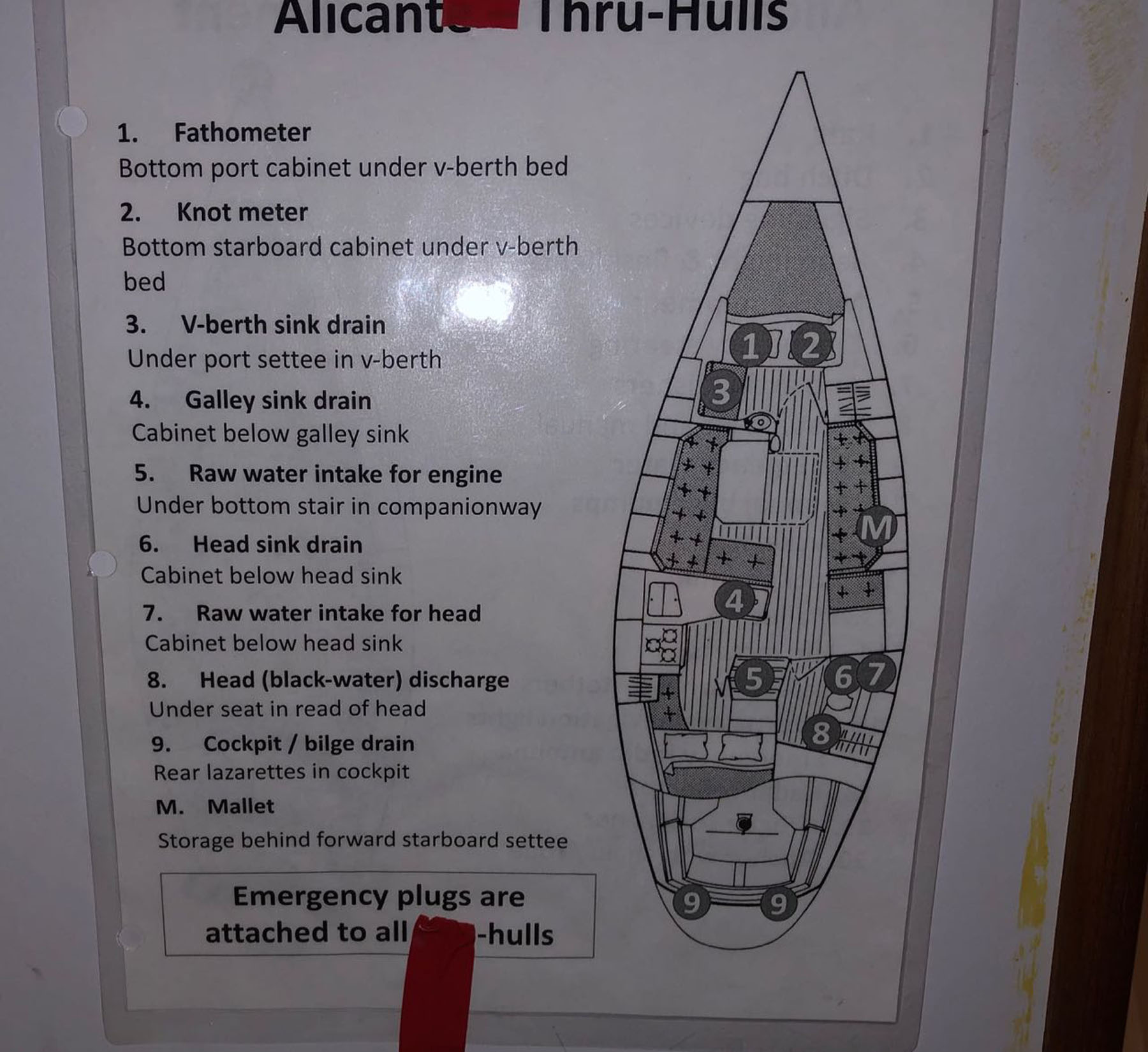 Fortunately, all the thru-hulls are stuck open, so the ins and outs are working as intended. Sinks and scuppers drain and the engine cools, but that's not very reassuring to us or our insurance company. Getting them working is at the top of our list of "things to do" as we learn about our new boat.  Figuring out all the buttons on the chartplotter will come at a later time.
Receive emails when 'Lectronic Latitude is updated.
SUBSCRIBE