Have you wondered about Treasure Island and Olympic sailing's move west, and the silence after the bold announcements of 2018? Yes, it's been quiet, but only because the folks behind FAST, the Facility for Advanced Sailing and Technology, have to move at the pace of larger forces. Under a mandate from the City of San Francisco, the Treasure Island Development Authority is embarked upon a multi-decade reimagining and rebuilding of all 577 acres. Be assured, however, the FAST base at the Sailing Center on Clipper Cove will be built out long before the goal of a greater TI is complete. For the moment, it feels slow, but temporary-temporary units are in place, and soon, the Oracle Racing-donated container base can be placed on footings at a medium-term site next door. That will allow infrastructure work to proceed on a permanent home for TISC/FAST.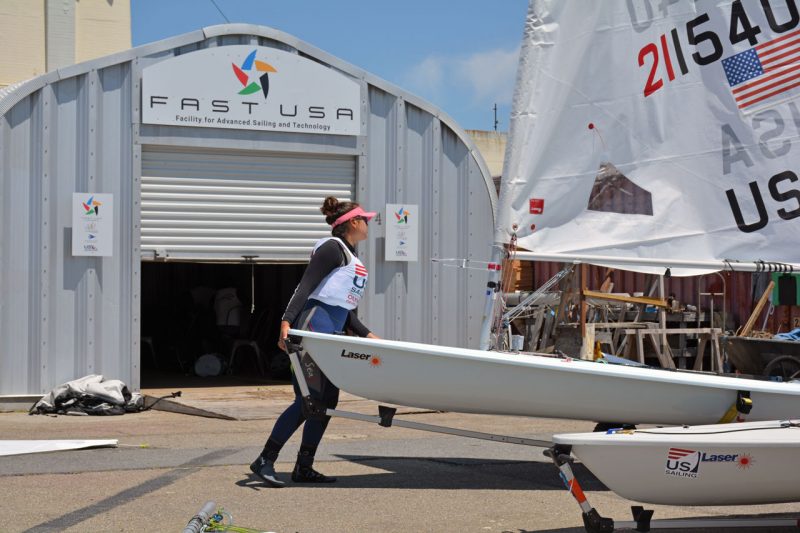 Meanwhile, sailors are sailing. The first round of 2019 US Sailing Team/youth Olympic Development training kicked off on June 1, and by the time this round closes on June 21, we'll have seen Finns, Lasers and Radials getting wet — the USA's best Olympic hopefuls alongside selected youth who have earned a ticket to the next level. For example, Will Foox, a senior next year at Miramonte High in Orinda needed to "dust the cobwebs" behind the distractions of the finals season and then experienced "exponential growth; there was input from everyone at the meetings, and we put that into technique. Paige Railey said, 'more vang downwind when the waves are smaller and closer together.' She also told me her heart rate is higher downwind than up, and I'm down to push it. Suddenly every move I made was putting mojo into the boat." Foox leaves tomorrow for the (invitation only) Youth Nationals, which is cool enough, but he hopes to leverage the Nationals toward peaking at the Radial Worlds in July in Kingston, Ontario.
Erika Reineke, who trains with Railey, noted that she gets useful feedback from "the ODP kids," so it works two ways, "and I wish we could do more camps like this." As to the facility, "It's great that we now have a place to debrief, and there's a fridge, and the Bay really does offer up a menu of conditions. That's what it's all about." Reineke too is out of here on Thursday, looking for a brief stop at home before heading to her Worlds in Japan.
FAST board member Peter Stoneberg tells us, "The Treasure Island Sailing Center works with all of its partners. The good news is that we are part of the long game in the plans of the City and the Treasure Island Development Authority, and that is the culmination of 20 years of dedication on the part of Carisa Harris Adamson. The next time you see her, tell her you've noticed. Last week opened little-kid camp at TISC, and it was always Carisa's vision to have the full spectrum side by side in one happy place.
"We're there."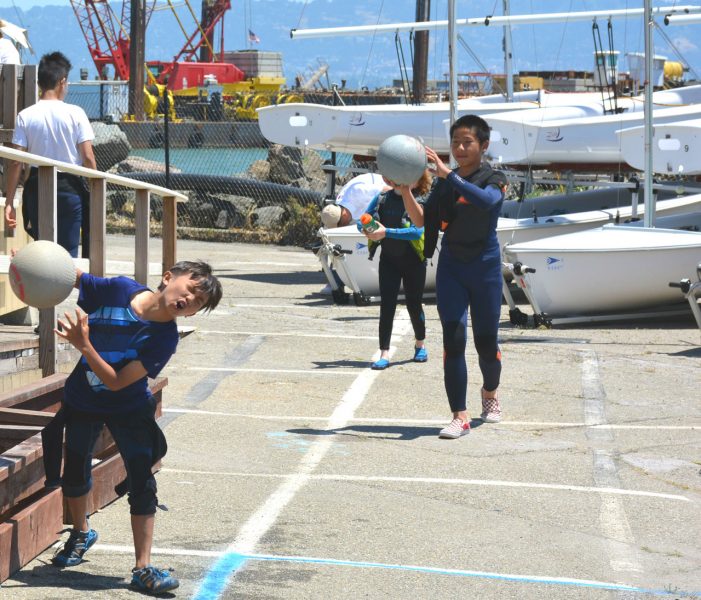 Receive emails when 'Lectronic Latitude is updated.
SUBSCRIBE