This month, a fleet of California El Toros sailed across the Pacific (aboard a container ship), headed for Kaneohe, on the east coast of Oahu, for their Nationals on August 1-4. Hopefully the 8-ft boats will make it back to the Mainland in time for the Pinecrest Worlds on August 24-25.
The Laser Masters battle for their Pacific Coast Championships on the Columbia River Gorge August 3-4. In the Monterey Bay area that weekend, MPYC will host the Konigshofer Regatta for Shields, while Stillwater YC in Pebble Beach will host the Santanarama for Santana 22s. In the San Diego area, Oceanside Yacht Club's Charity Regatta will benefit Elizabeth Hospice.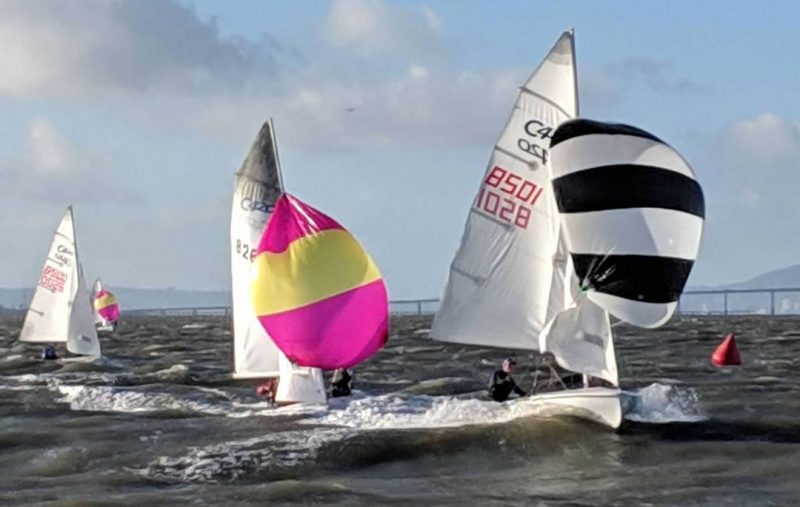 Peninsula Youth Sailing Foundation will host the Chubb US Junior Championships for teenagers on August 7-11. The Sears Cup will be sailed triplehanded in Open 5.70s, the Bemis Trophy doublehanded in Club 420s, and the Smythe Trophy singlehanded in Laser Radials. See www.ussailing.org. Also on those days, Bahia Corinthian YC in Corona del Mar will host a Leukemia Cup Regatta. YRA racing on the 10th will consist of an OYRA ocean race and CBRA races. On August 10-11, SFYC offers the Summer Keel to the J/120, J/105, Express 37, Express 27 and J/70 fleets, and Santa Barbara YC will host the Viper 640 PCCs. On the 11th, the Day on the Monterey Bay Regatta will benefit Big Brothers Big Sisters of Santa Cruz County.
Looking to the Pacific Northwest, we see that Corinthian YC of Seattle welcomes the Moore 24 Nationals on August 9-11. On the 10th, San Juan Island YC will run the Shaw Island Classic, with a start and finish in Friday Harbor and a circumnavigation of Shaw Island in either direction.
Two St. Francis YC trophies are vied for on the weekend of August 16-18. The Aldo Alessio Regatta, on Friday, is open to all Offshore Racing Rule (ORR) boats of 30 feet or more. "Staff Commodore Alessio loved ocean racing, and endowed a perpetual trophy to encourage it," says StFYC's Susan Ruhne. "The race includes marks inside and outside San Francisco Bay, with a race-deck finish."
On Saturday and Sunday, the Phyllis Kleinman Swiftsure Regatta will include a white-sails/PHRF/cruiser division with one Bay Tour race a day. Because it's also open to ORR boats this year, it can serve as a tune-up for Rolex Big Boat Series. One-design classes invited are J/88 and the diminutive new RS21. Other one-design classes with a LOA of 30-ft are welcome to contact the StFYC Race Office by August 1 for possible inclusion. "Over a 36-year span, Sy and Phyllis Kleinman campaigned their boats Swiftsure and Swiftsure II," explains Ruhne. "In memory of Phyllis, Sy endowed this regatta for one-design and handicap racing. There's also a Best Dressed Crew Trophy.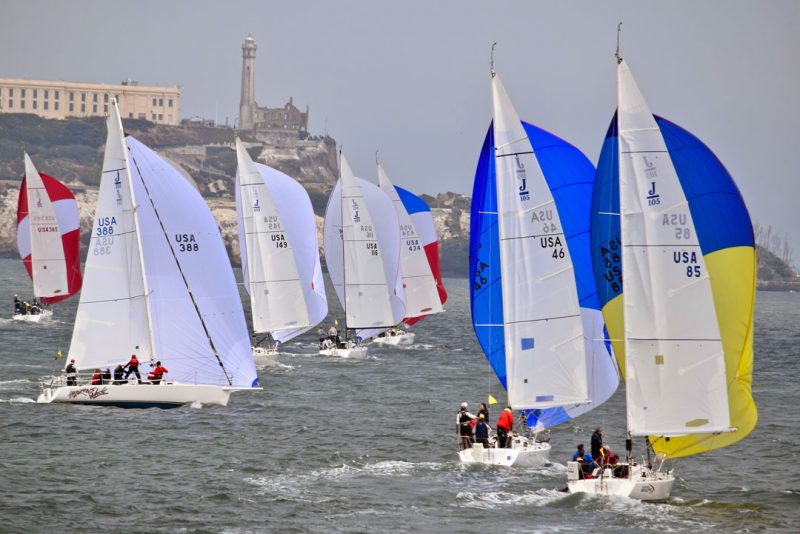 SFYC will host the Melges 24 West Coast Championship on August 16-18 and the Opti PCCs on August 24-25. Vipers slither into Long Beach on August 17-24 for their Warm-Up and Worlds at Alamitos Bay YC. This will be the first Viper Worlds in the US.
Gracie takes the helm for Encinal YC's doublehanded regatta (George crews). Women get their turn at the helm in Sausalito on August 24, when SYC hosts their Women Skippers Regatta.
Formula Kites and the Hydrofoil Pro Tour return to StFYC on August 21-25, with the Ronstan Bridge to Bridge scheduled for August 22, a fast treat for spectators. On August 24-25, the OYRA and SSS will again join forces for the Drake's Bay Races. Register on Jibeset for either or both.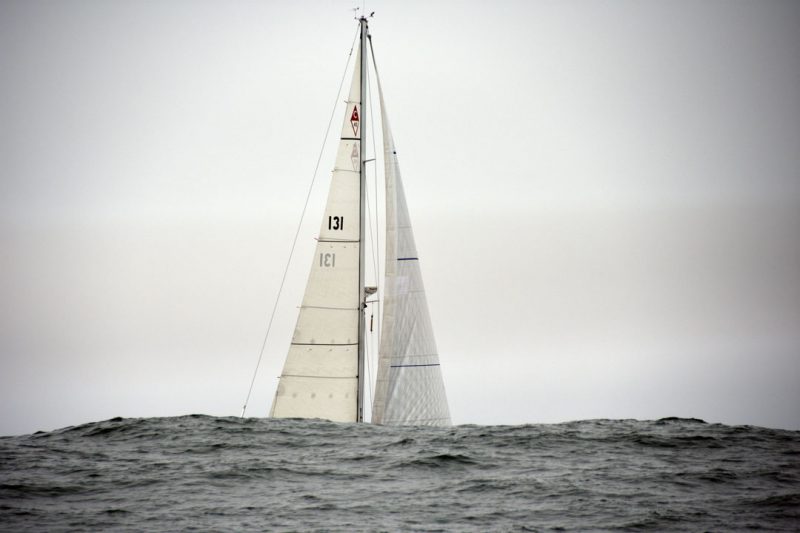 The month of August rolls right into Labor Day Weekend. We'll preview some regattas for that mega-weekend in a later 'Lectronic Latitude post. As usual, you'll find many additional events in the Calendar section of Latitude 38, coming out this Thursday, August 1.
Receive emails when 'Lectronic Latitude is updated.
SUBSCRIBE