Forecasters sent out warnings on Friday, and Bay Area sailors prepared for the possibility of a very blustery Saturday afternoon. In fact, the warnings were so dire that the OYRA made the decision to cancel the Farallones Race, while the St. Francis Yacht Club was making contingency plans for kiteboarding's Hydrofoil Pro Tour on the Cityfront. The reality turned out much differently.
The Washed Up Yacht Club found conditions perfect for another gorgeous, trouble-free summer cruise and raft-up in Clipper Cove, with about 45 boats tucked up in a star pattern (and a dance "floor"). They too were making contingency plans and setting extra anchors in case the breezes appeared and upset carefully-laid plans.
James Dilworth attended aboard his Santana 22 Pip saying, "A thoroughly impressive event given the number of folks attending. There must have been 50 boats rafted up in a giant circle, and a floating-dance platform in the middle. They were monitoring 69 the whole time and guiding new boats into the circle. My crew all want to go back next month!"

The St. Francis Hydrofoil World Tour had four solidly windy days with three short- course races and a long-distance race scheduled for Saturday. We spoke to a tired Johnny Heineken, who reported, "Saturday's long-distance race from St. Francis to the Berkeley Pier and back was a tricky one, with a northerly in the East Bay, a westerly on the Cityfront and a hole in between. I had to swim a while in the hole until the ebb took me out to the westerly and I was able to relaunch and finish, but not many were able to get through it." Johnny came in second to kiteboard world champion Nico Parlier and just ahead of last year's Pro Tour winner Guy Bridge.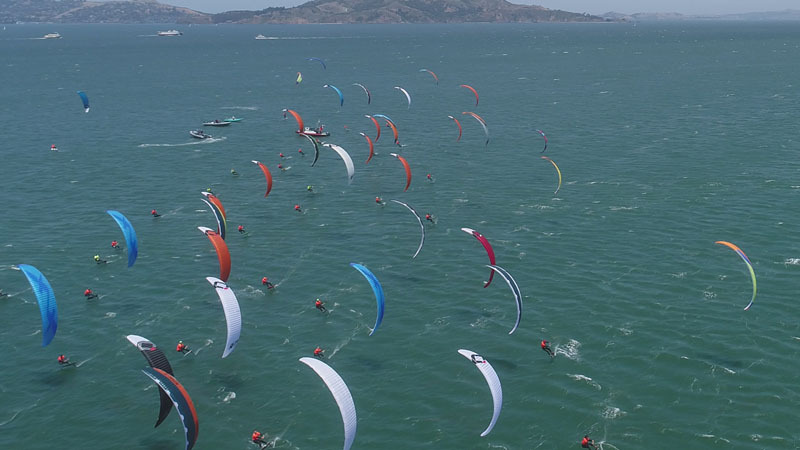 Over at the Corinthian Yacht Club the Women's Sailing Seminar was going with plans to take 50 less-experienced women sailors on the Bay. Plans to include reefing became unnecessary as the conditions remained pleasant across most of the Bay.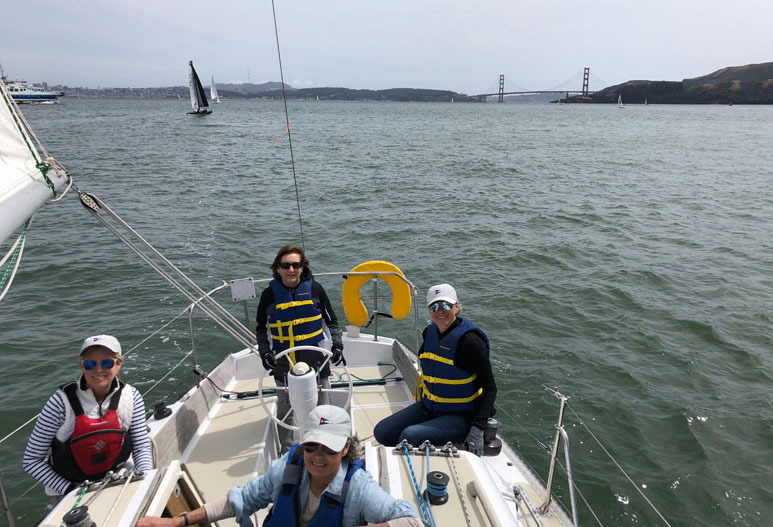 Of course, offshore and on ridgetops, the winds did really whip up, so perhaps it was best not to have done the Farallones race. And luckily for the rest of us not looking for nuking conditions, both Saturday and Sunday were great days to sail on the Bay.
Receive emails when 'Lectronic Latitude is updated.
SUBSCRIBE