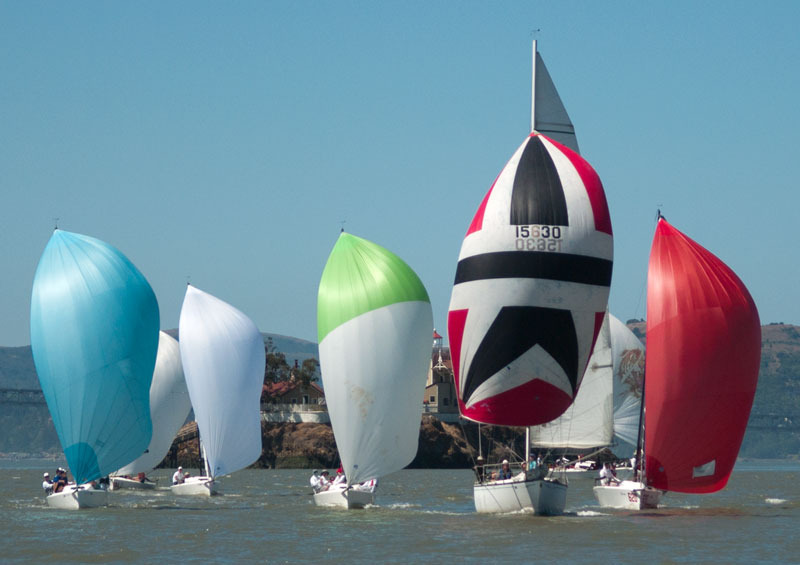 This year's Delta Ditch Run attracted 132 entries, but only five of them finished the 67-mile race from Richmond to Stockton. Co-hosted by Richmond Yacht Club and Stockton Sailing Club, this year's race started and finished in game-changing ebb and suffered from multiple wind holes.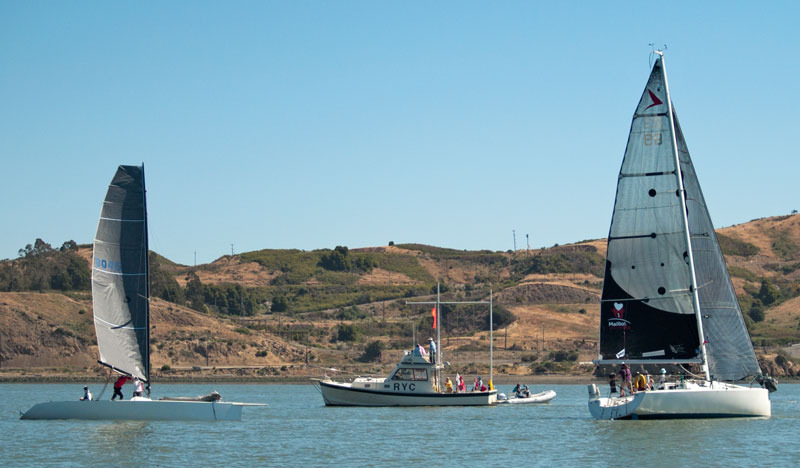 The starts went off well and things were looking hopeful, though unusually hot from the get-go.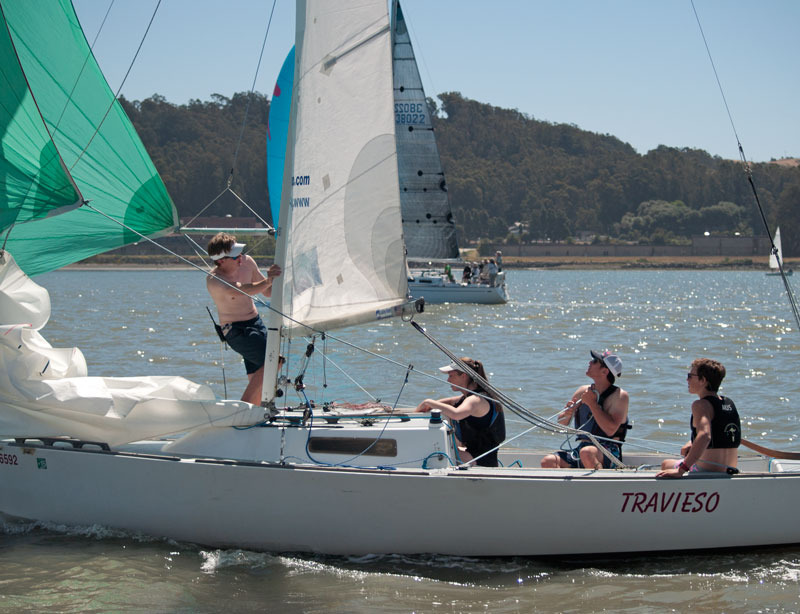 In order to avoid the dying ebb, most boats kept to the shallow water to the right side of San Pablo Bay. At least one strayed into too-shallow water there and ran aground. Once the flood started, some boats chose to sail in deeper water and strayed into the Pinole Shipping Channel, thus incurring the wrath of a tug-and-barge captain and disqualifying themselves. Others played the middle ground, but the wind soon died and left them drifting on a knot or two of current. The smart money was on staying as close as possible to the East Bay shoreline and the whisper of air that came off the land. At the entrance to Carquinez Strait the fleet accordioned and restarted.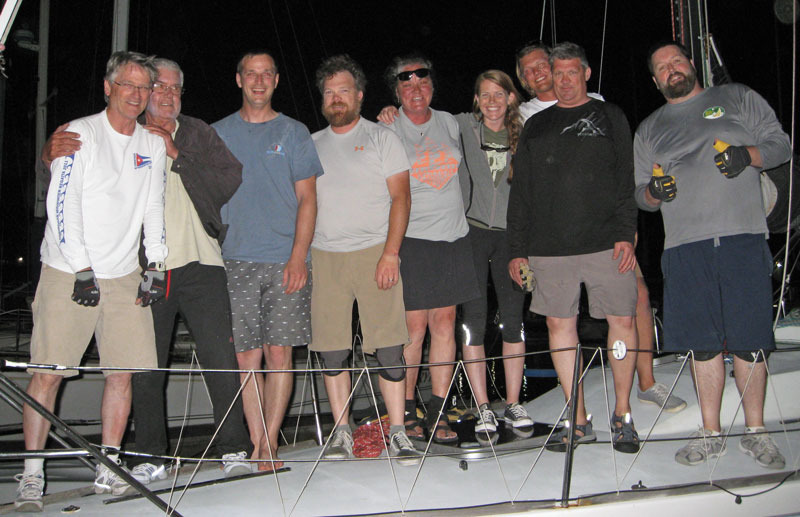 Some boats bailed, turning around and heading back toward the Bay, finding a fresh seabreeze for a brisk sail. Others dropped out and motored onward to Stockton. Some caught a tow from good Samaritans. Others stuck it out but ran out of time when the tide turned and the light breeze died at midnight. However they crossed the finish line, each boat was cheered by friends and strangers on the river bank. The fun scene at SSC was aided by the warmth of the night and the suspenseful finish.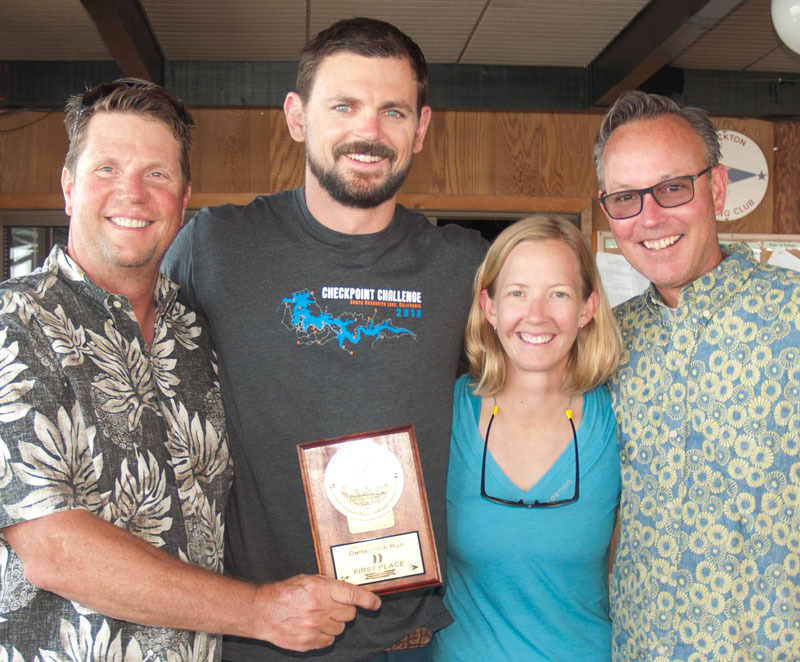 Congratulations (in order of finish) to the crews of Venga, Mama Tried, Average White Boat, Stewball and Rufless2. See the long list of racers and the short list of finishers here.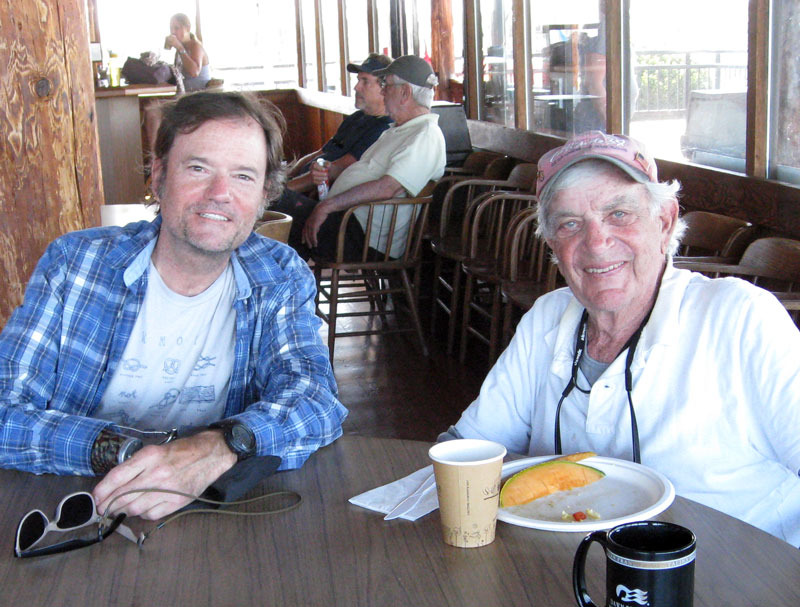 We'll have more in the July issue of Latitude 38.
Receive emails when 'Lectronic Latitude is updated.
SUBSCRIBE