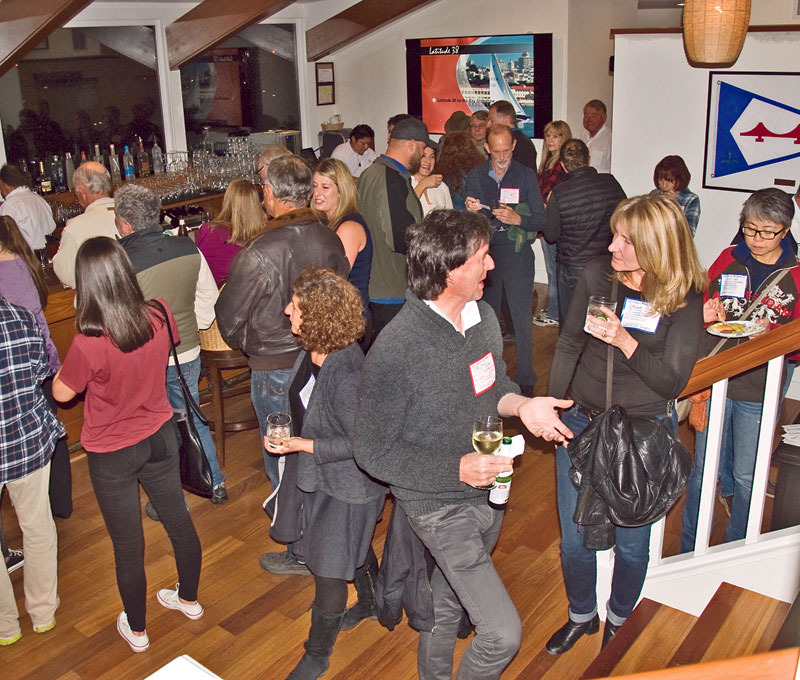 "Anyone can do it," said Ryan Waters in a YouTube video he made about jumping aboard a Cal 43 as an inexperienced crew. "All I did is I went on a website called Latitude 38, I built a listing under 'crew list', I had to answer a couple of questions like 'what's your sailing experience' — for which I put zero —what's your mechanical experience, and how much money would you be willing to put toward the trip?"
Waters said that within a week, he got a call from a boat going from San Diego to Maui. "This was, for sure, one of the most profound experiences I've ever had in my life," said Waters. "And what blows my mind is, I originally said no. I had a job that I hated. I worked in this little tiny cubicle, and for the first time, I started having panic attacks. It was such a horrible feeling, like I was stuck in my own skin and I couldn't get out."
Waters said that since 'saying yes' to a ride across the Pacific, he's more open to saying yes to new experiences that present themselves. "That trip changed my life forever. I'm so very appreciative of the Crew List," Waters wrote us this morning.
We here at Latitude are humbled that we can play a role in bringing people together. As always, we're looking forward to having a cold one and meeting all of you at the Spring Crew Party on Wednesday, March 7. If you have a success story from the crew list, we'd like to hear about it.
And remember, the Crew List is always online.
On Sunday in late January, twilight falls on a gorgeous stretch of San Francisco waterfront. Lights illuminate the Golden Gate Bridge, enhancing the stunning panorama. A few straggling sailboats waft past the windows of St. Francis Yacht Club's Grill Room, where members have gathered to enjoy some lively conversation, select liquor and a good supper. Suddenly, one by one, the diners jump up and rush to the window, a glass wall really, that affords them the million-dollar view. Smartphones are raised with camera or video apps activated. What is it that has interrupted their meal and attracted so much attention?
Thanks to Bruce Adornato for shooting this video and sending it to us.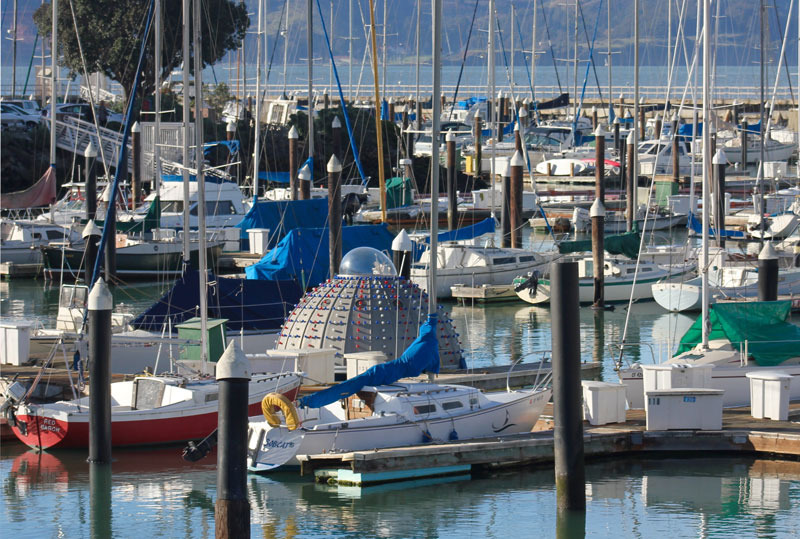 Over the last two weekends, Latitude 38 editors have spotted the Unidentified Floating Object — which is larger than it appears to be in the video — in a slip in the San Francisco Marina's East Harbor in Gashouse Cove.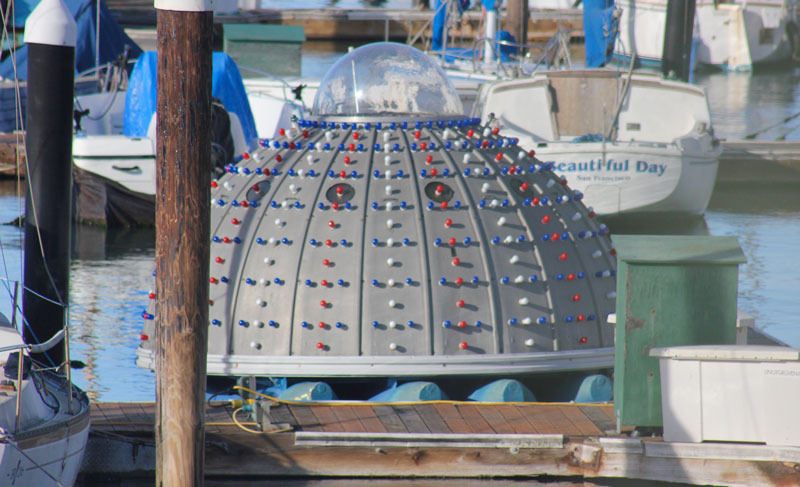 We welcome your creative solutions to the mystery of this vessel (Brant Adornato wrote, "It's a Russian espionage vessel disguised as a crazy guy's homemade boat parade entry. He's dropping sonobuoys in every major seaport in North America."), but we'd also like to know the real story.
One of our readers called the other day with a 'hot tip': He went by his favorite Latitude 38 pickup joint, Western Boat & Tackle on Third Street in San Rafael, where readers have been picking up Latitude for about 40 years, and found the magazines but not the business. He called to let us know so we could adjust our delivery to bring them to the new location across the Canal by San Rafael Yacht Harbor at 555 East Francisco, Suite 24.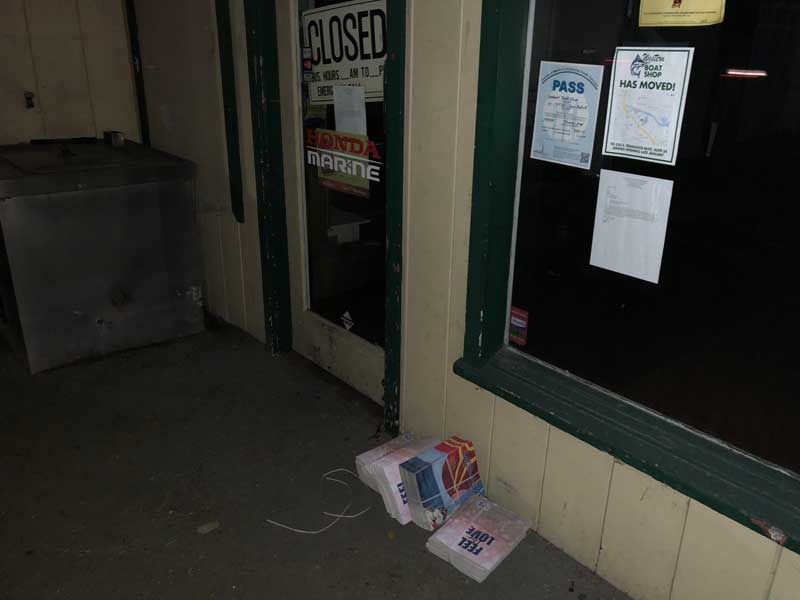 We went to pick up the magazines and stopped by the sunny, warm and very busy docks at neighboring 101 Surf Sports. They too have some Latitude 38s available.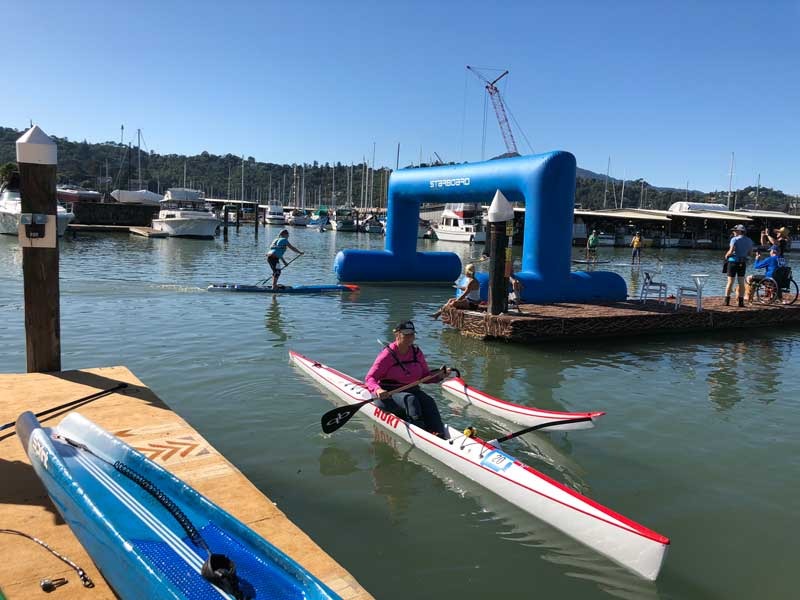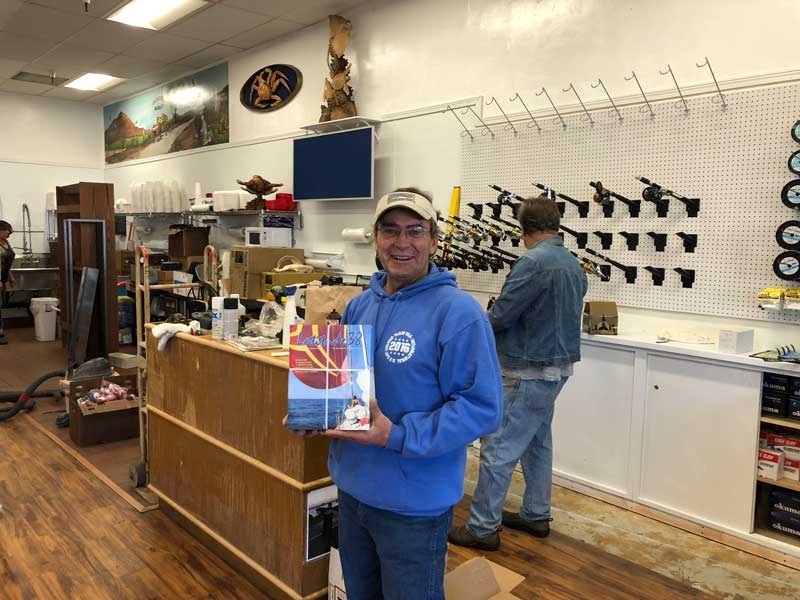 Don't blink or things are likely to change again. While waterfronts are changing everywhere, San Rafael also holds on to much of its great maritime legacy. Our March issue will include a short feature on this winding waterway where sailboats can cruise up and anchor right off Phil Lesh's Terrapin Crossroads.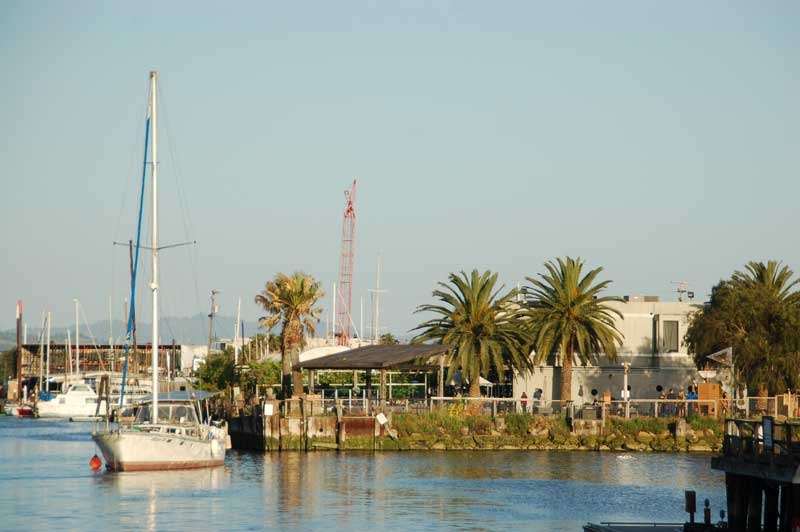 Receive emails when 'Lectronic Latitude is updated.
SUBSCRIBE