This story [which has been updated as of 1 p.m.] comes courtesy of Anne Russell in response to our Cover Contest, where we were also soliciting general sailing news, stories and photos.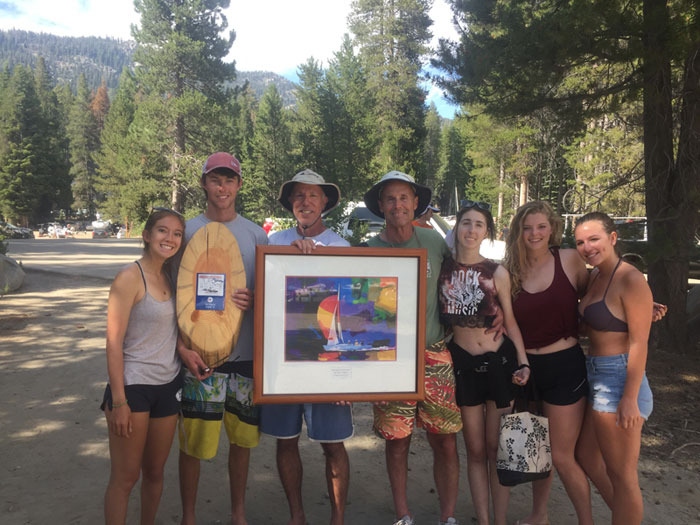 "San Francisco Yacht Club member Tim Russell and SFYC Youth Sailing Instructor Will Martens won the High Sierra Regatta just over a week ago aboard the Wylie Wabbit Weckless," Anne wrote. "Along with crew member John Claude, they won the five-race regatta, taking bullets in four out of the five races.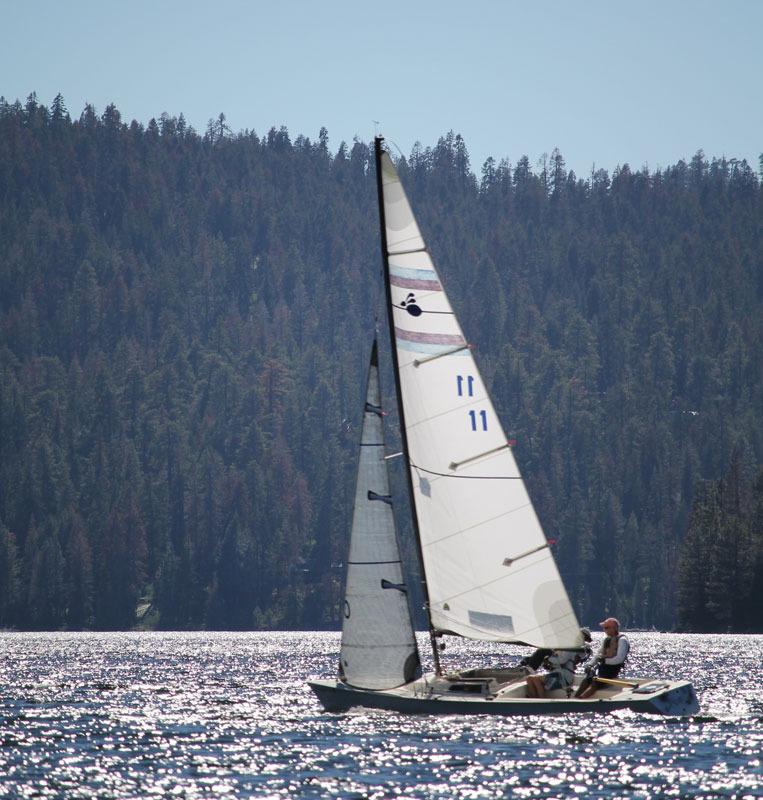 Anne said that over 100 boats competed at the High Sierra Regatta, which is hosted by the Fresno Yacht Club on Huntington Lake (sitting at just under 7000 feet of elevation). The regatta is held over two weekends in July, and has been running for over 60 years now. Fleets included Optis, Moths, Lidos, two Day Sailor divisions, Banshees, Snipes, Lasers and Laser Radials, Vanguard 15s, Victory 21s, RS Aeros, San Juan 21s, Thistles, Moore 24s, two PHRF divisions and a Sport Boat fleet. The dinghies race the first weekend, the keelboats the second.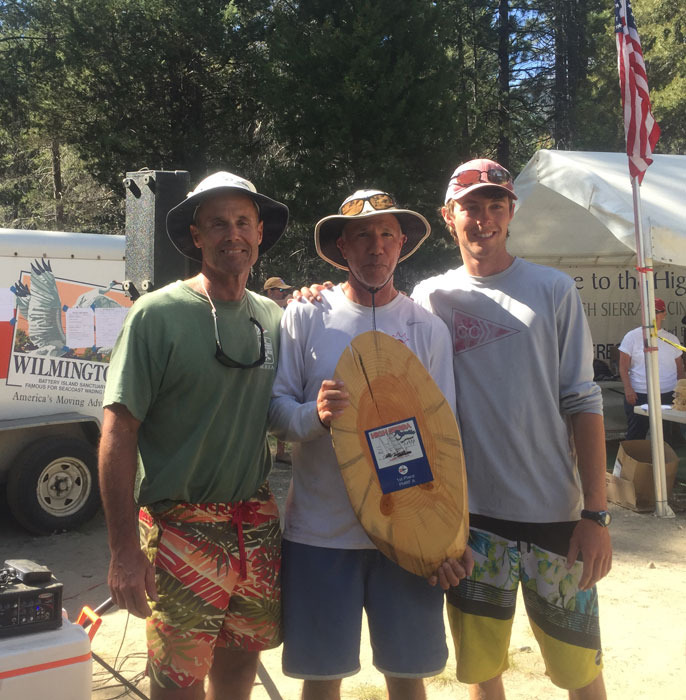 "Tim has raced the regatta for 10 years, and has a record eight-year winning streak," Anne wrote. "In addition to the first-place trophy, a framed Jim DeWitt painting of a Wylie Wabbit is awarded as the perpetual prize. Will Martens — who's been on the podium for two consecutive years now — will be a sophomore at Charleston College in South Carolina, where he's also on the sailing team. Tim enjoys racing in and outside the Bay Area on various boats representing SFYC."
PHOTO
For the full rundown of this year's High Sierra Regatta, be sure to check out Race Sheet in the August issue.
And if you have a great sailing story or photos, please send them here!
Receive emails when 'Lectronic Latitude is updated.
SUBSCRIBE