Looking at any collection of aging sailboats tarnished by years of sailing, sun and salt, it would be easy to be dismayed by their loss from active sailing fleets. Yet many sailors know some boats simply are beyond repair. But in the right hands, some of these boats can be brought back to life.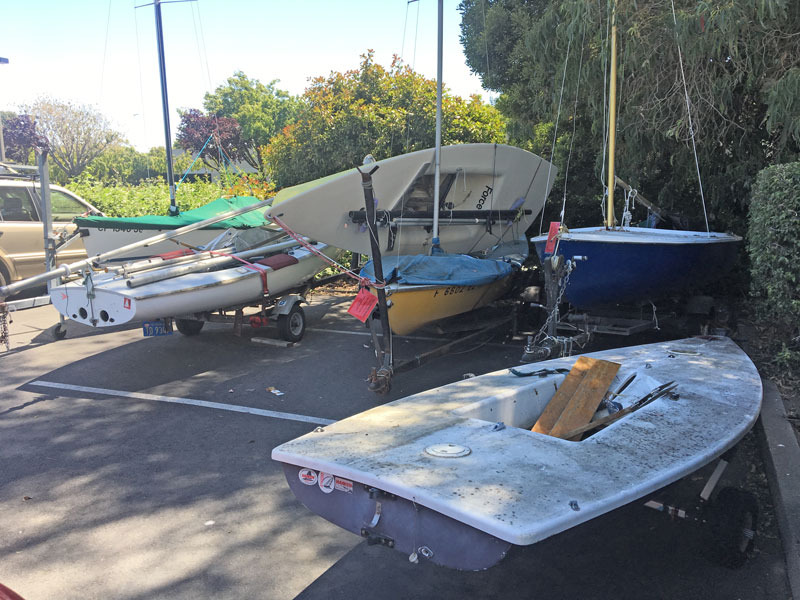 Under all the grit and grime there are some shapely lines, untapped potential and the possibility of inexpensively helping someone start a lifetime of sailing. We were recently reminded of this as we visited the boneyard of a local yacht club clearing out a small fleet of unclaimed boats. We've seen this scene time and time again at clubs, marinas and storage facilities everywhere — we hate to see them go.
What should the world do with these abandoned boats that are congregated as if on a lost island of toys? Yes, the dump is one option, but what if there is that chance for a fresh breeze and a second life? If you have witnessed the resurrection of once-proud small yachts to their glory, we'd love to hear how your club or storage facility has connected old boats with new owners. Email us here.
As the fog rolls in on San Francisco Bay and the City's temperature varies from a low of 55° to a high of 58°, we're looking forward with eager anticipation to the toasty-warm Delta cruising season. Delta Doo Dah sailors are among those busy planning their adventures upriver. But where to go, what to do, what to bring along, and how to take the worry out of anchoring are among the questions being pondered by sailors preparing to venture into the labyrinth of waterways east of the Bay Area.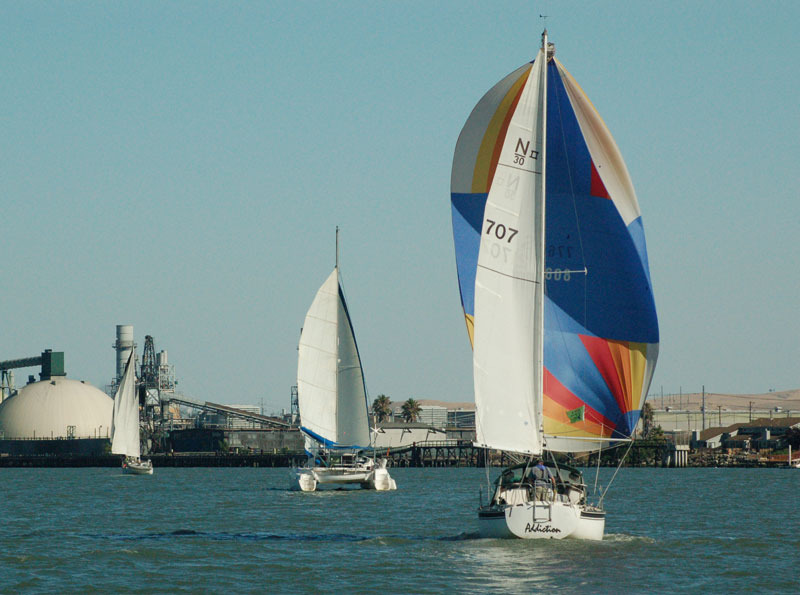 Even experienced Delta sailors can benefit from sharing ideas with other cruisers. That's why we've once again combined the Delta Doo Dah Kickoff Party with Richmond Yacht Club's Delta Cruising Seminar this Saturday, May 13, 6-9 p.m. in RYC's newly remodeled clubhouse in Point Richmond's Brickyard Cove neighborhood.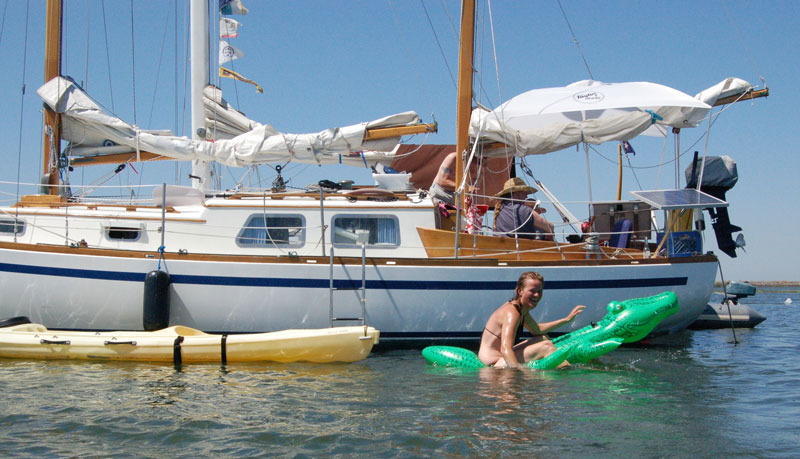 We invite you to enjoy:
On-the-water anchoring demo and practice with Craig Perez
Delta destinations and itineraries with Christine Weaver
Provisioning, packing, food prep with Ann Perez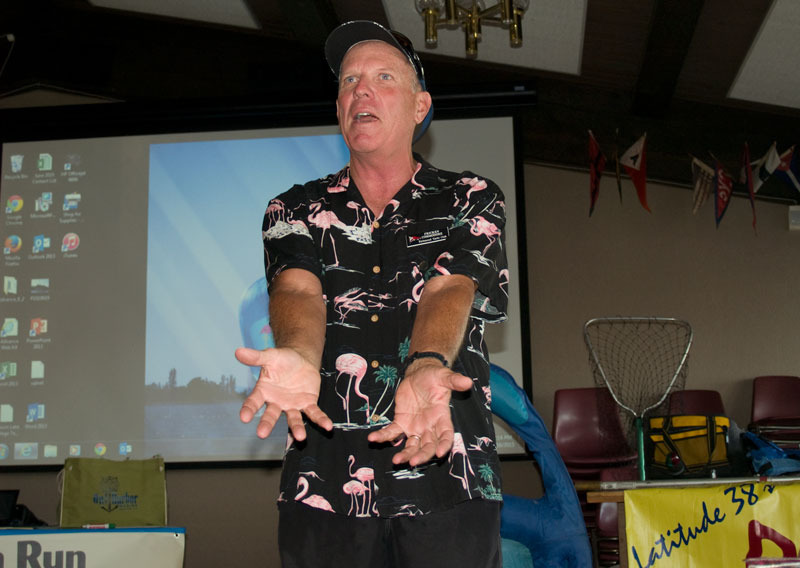 Registration is free and easy online. Burgees and shirt orders placed at the time of registration will not be charged for shipping. To be counted as an official entry at the event this Saturday, please sign up by 5 p.m. on Friday.
The most famous of all West Coast sailing races, the Transpac, is less than two months away. Back for its 49th edition, the biennial 2,225-mile race from Los Angeles to Honolulu will again turn out some of the hottest boats and most talented sailors in the world.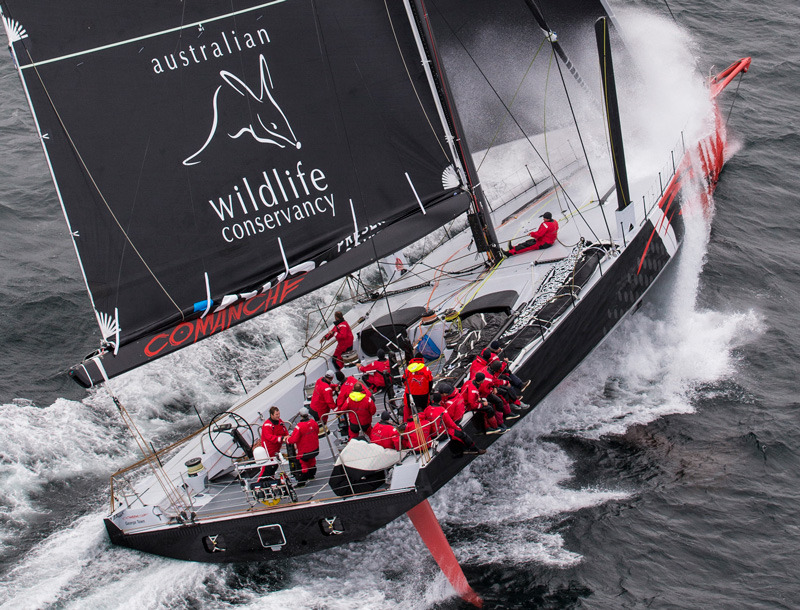 Arguably the biggest news of this year's race is that the fastest monohull on earth has entered the race. Jim Clark's VPLP 100 Comanche, stacked with some of the biggest names in the sport, will be looking to break Alfa Romeo's eight-year-old course record of 5 days, 14 hours, 36 minutes. If conditions are right and the breeze clocks northeast and builds to 25 knots or more with the right sea state, she may be able to take aim at her own 24-hour distance record of 618 miles. The Bay Area's own Stan Honey will once again be navigating this beast of a boat to Hawaii. While Comanche will grab the most pre-race hype, Manouch Moshayedi's Bakewell-White 100 Rio100 will also be in it to win it, and also looking to set a new monohull course record after doing that very thing in last year's Pacific Cup with a time of just 5 days, 2 hours, 41 minutes.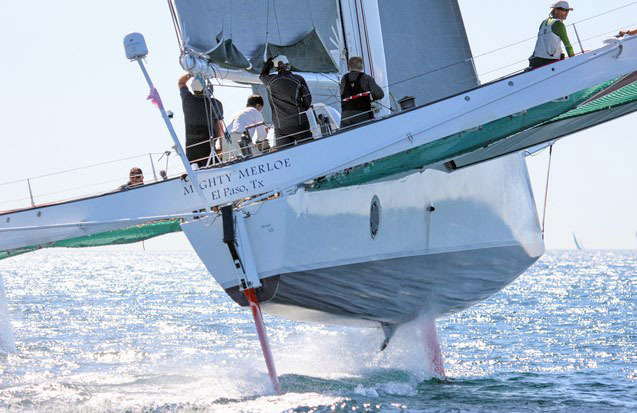 While the 100-footers look impressive on paper, they're not likely to be the fastest boats to Hawaii as a trio of trimarans are all looking to break Bruno Peyron and Explorer's now-ancient multihull race record of 5 days, 9 hours, 18 minutes. Giovanni Soldini's foiling MOD70 Maserati will face off against Lloyd Thornburg's MOD70 Phaedo3 and H.L. Enloe's ORMA 60 Mighty Merloe. After watching Phaedo beat Mighty Merloe into Ensenada by just three minutes last week, no one is counting either out. Many will remember Lending Club 2's incredible 3 day, 18 hour run to the islands during the last Transpac, but that record is merely a course record, not a race record, as LC2 withdrew before the start in order to chase the record.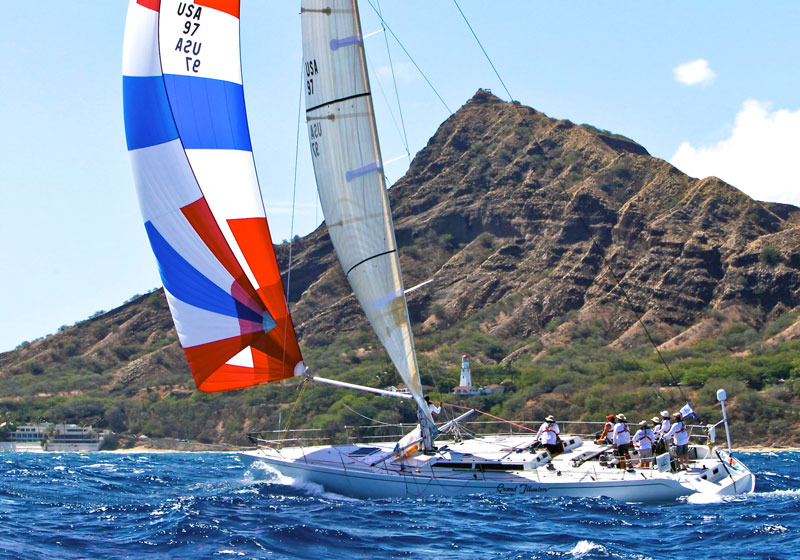 While the 100-footers and the ultra-fast trio of trimarans are likely to garner most of the press coverage and dominate the headlines, it's almost a certainty that none of them will claim the King Kalakaua Trophy for fastest overall corrected time, nor the Barn Door Trophy for fastest traditionally-ballasted monohull. This fleet is as deep as they come. With classic West Coast sleds, a solid Santa Cruz 50/52 division, a Pac52 match race, a TP52 and a quiver of J/125s entered, Transpac is shaping up to be spectacular. Watch for our full race preview in the July issue of Latitude 38.
Receive emails when 'Lectronic Latitude is updated.
SUBSCRIBE