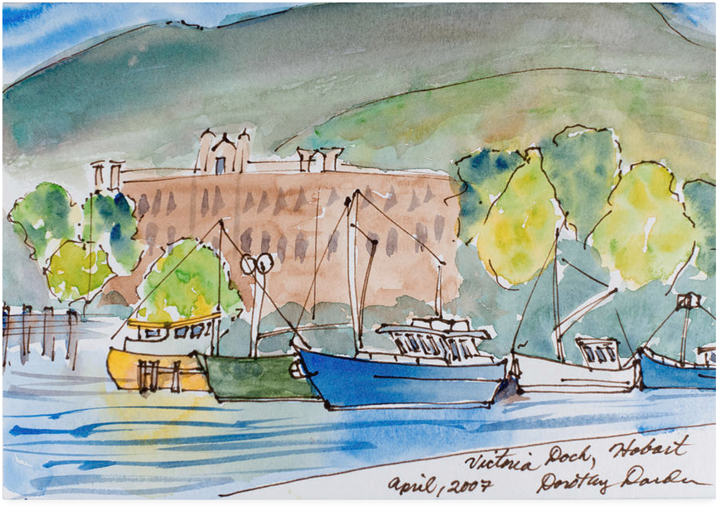 It seems as if it was only a few years ago when Tiburon residents Steve and Dorothy Darden launched their Morrelli & Melvin-designed 52-ft catamaran Adagio in New Zealand. They cruised her in the Southern Hemisphere for a number of years, then sailed up to Alaska, around the Pacific Northwest, and back to the Southern Hemisphere. They particularly like Tasmania and New Caledonia.
We knew they'd been out cruising for years, but when we read about a watercolor show Dorothy is putting on at the Derwent Sailing Squadron in Hobart, Tasmania, we were shocked to learn they've been out for 17 years! Now in their mid-70s, they are still enjoying the catamaran they worked so hard to help design.
You can check out Dorothy's watercolors at http://dorothydarden.com/shop/prints. The site also includes some great photos by Steve, particularly of whales in Alaska.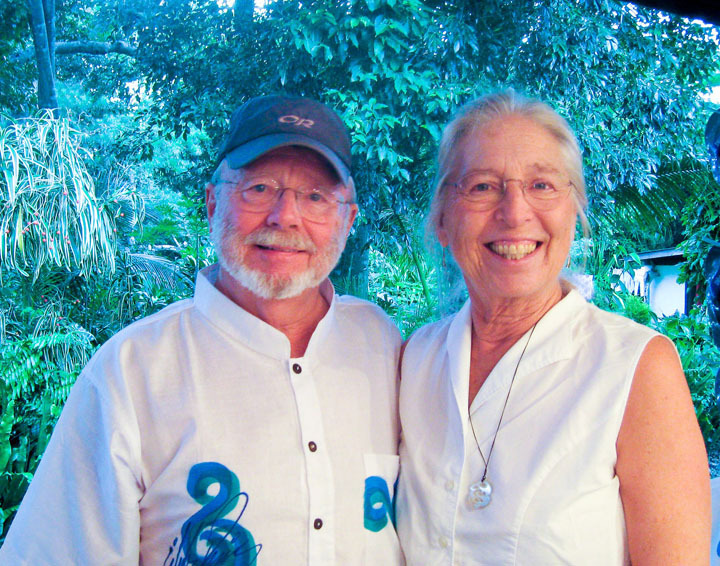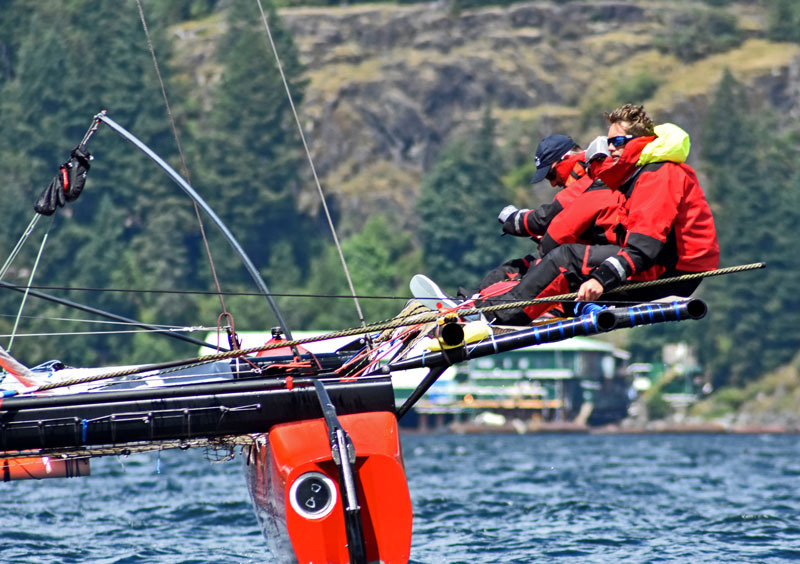 The third Race to Alaska won't start until 5 a.m. on June 8, but this Saturday, April 15, is the deadline to enter. The grueling 750-mile full course takes sail- and human-powered craft from Port Townsend, WA, to Ketchikan, AK, with one stop in Victoria, BC.
Four teams have signed up for the 'Proving Grounds', the first leg to Victoria. Sixteen more have signed up for the full course. A quick scan reveals one with a Bay Area connection: Guy Rittger of San Francisco is joining Canadian Duncan Gladman, an R2AK vet, in the Victoria, BC-based Team Pear-Shaped Racing. Their trimaran, Nice Pear, is a VPLP-designed Multi 23, made for round-the-cans day racing, not offshore expeditions. "For this reason, TPSR's resident naval architects, in consultation with actual experts, determined that carbon reinforcement needed to be made in several key areas, particularly the crossbeams, crossbeam mounting points, daggerboard case, rudder assembly and shroud/running backstay termination points," they posted on their blog at teampearshapedracing.wordpress.com. The nimble tri will get a human assist from pedal drive.
Besides North America, teams have signed up from France, Australia and the UK. Among the hardy are three SUPers! The long-distance adventurers will be vying for the first-to-finish prize of $10,000 (the second-place prize is a set of steak knives). But there's another chance to earn ten grand, via the 'Buy Back Program' for the first boat sold back to the organizers at the finish line, no questions asked.
The Pre-Race Ruckus on June 7 will first expose the sailors and paddlers to the rigors of a party to which all of Port Townsend — and everyone else — is invited, complete with loud music, gustatory indulgences and liquid refreshments.
Be entertained in the meantime at www.r2ak.com.
Delta sailors, we are seeking your expertise and hoping to mine your memories of great Sacramento and San Joaquin River destinations. Did you have a fantastic meal in a charming town at a lovely Mom and Pop restaurant? Did you stumble across the perfect slough with a private beach? Did you find particular parts of the Delta too crowded or perfectly quiet for your taste?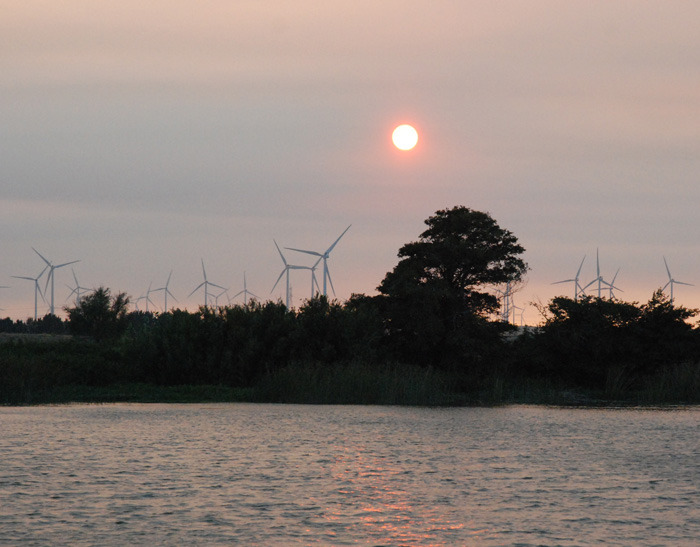 What surprised you about the Delta (in both good and bad ways)? How long does it usually take you to get there from Alameda, Richmond, San Francisco? We realize the Delta is huge, but we're curious how long a first time cruiser coming from the Central Bay should give themselves to get to the more frequently travel corners. How long does it take to hit all your favorite spots? What kind of provisioning is necessary, or can you just pull up to a dockside 7-11 to restock?
We want to hear from you. Share your knowledge, and please feel free to tell us some of your favorite Delta stories.
Receive emails when 'Lectronic Latitude is updated.
SUBSCRIBE