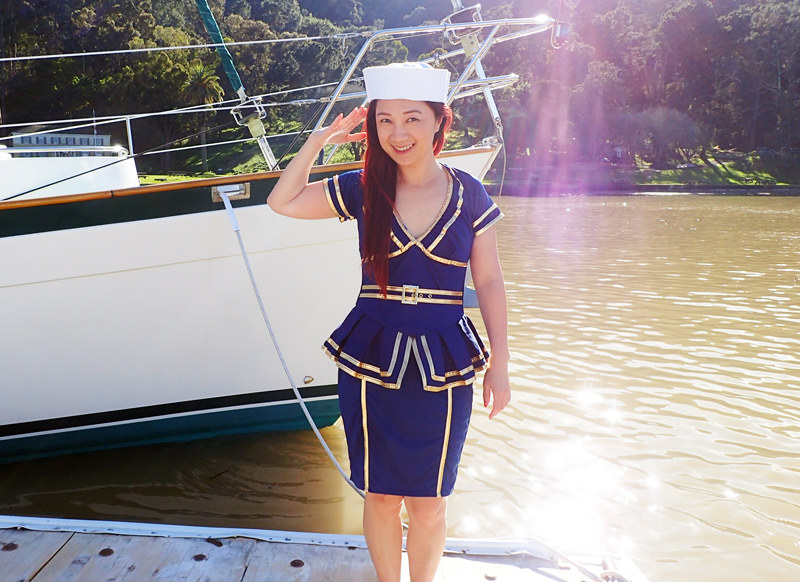 All has not been doom and gloom this February, and Captain Kerry has the photographic proof. These photos were taken during "a celebration of the Greek sun god, Apollo." There will be another sunny weekend… someday.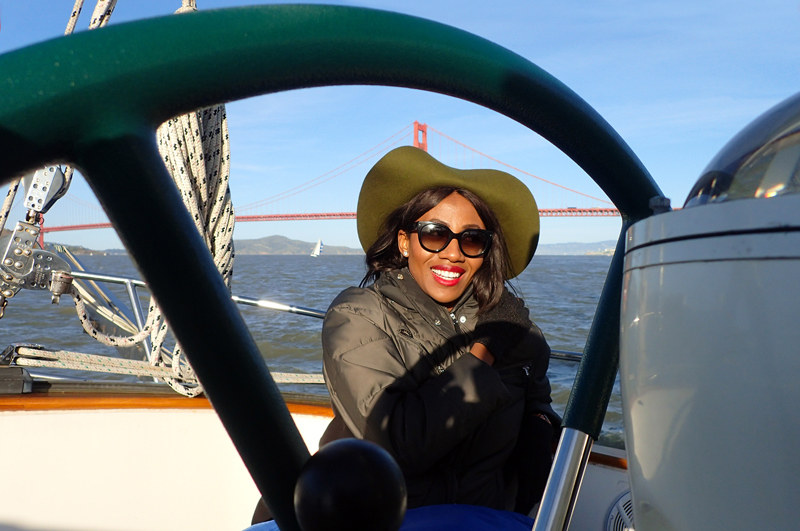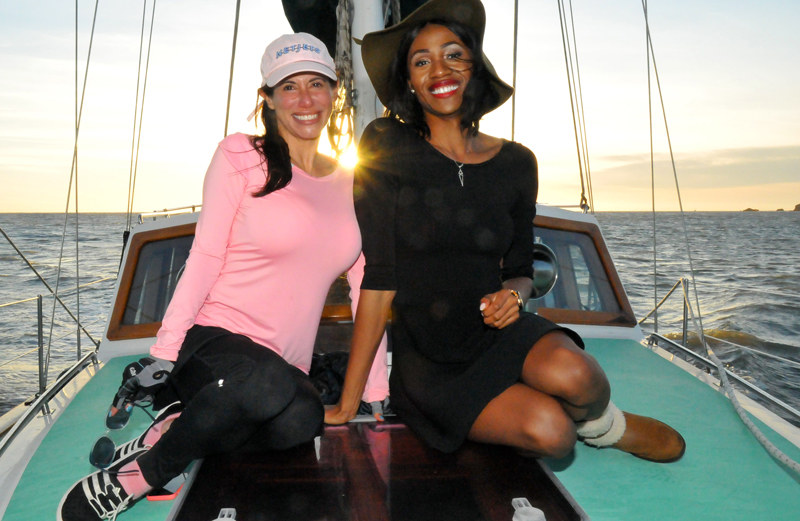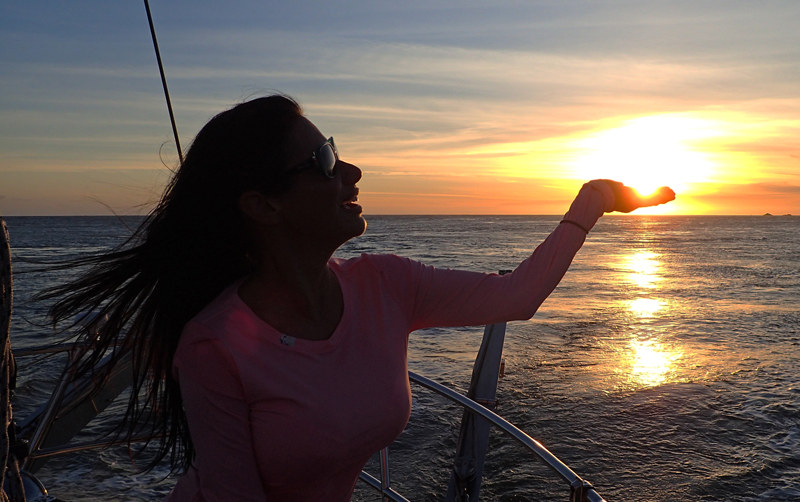 Conrad Colman finished the Vendée Globe today under jury rig with two biscuits to spare. After losing his mast on February 10, the Kiwi-American assembled a functioning rig using his damaged boom, the top of his main and his storm jib. At the time, he was in tenth place some 250 miles west of Lisbon, Portugal. The remarkable jury rig allowed him to sail the final 740 miles of the 27,440-mile nonstop race. Colman ran out of food and lasted out his final days on the survival rations from inside his liferaft. On Wednesday he confirmed by radio that he had only two biscuits left.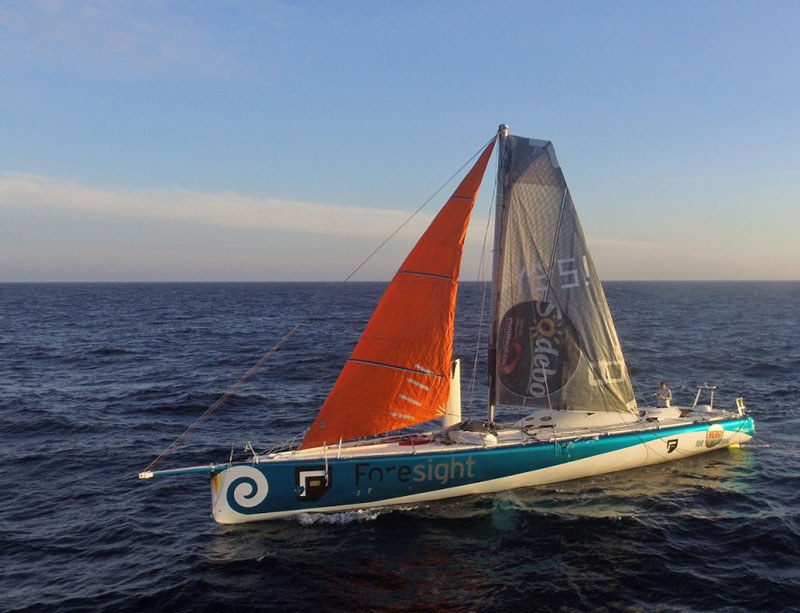 Colman has shown the world he is a very determined and resourceful fellow, but he got started in ocean racing fairly late. After college in the USA he co-founded a bicycle company and then decided to get into sailboats by doing deliveries and various inshore races. His skills progressed and he completed the 2009 Mini Transat, raced Class 40s, and worked his way up to doublehanding with Nandor Fa on his IMOCA 60 Spirit of Hungary in the 2015 Barcelona World Race.
Sailing solo in the Vendée guarantees that problems with the boat will crop up. For Colman it was electrics, rigging failures and several climbs up the mast to fix things. Throughout this Colman kept his spirits up. "The Vendée Globe is more than ever I could have imagined, the conclusion of a voyage that has lasted ten years." He said at the finish, "It's so much harder than I thought but an incredible opportunity to find the energy within to fight and to face all these challenges that were thrown my way." All of the racers come out of the Vendée changed. "For a moment I didn't think it was going to be possible. When the mast came down I didn't want to ask for assistance. I managed to put one foot in front of another as I did throughout this race. The person who set out at the start would not have been able to do that. I had to find the strength within myself each time. I have changed."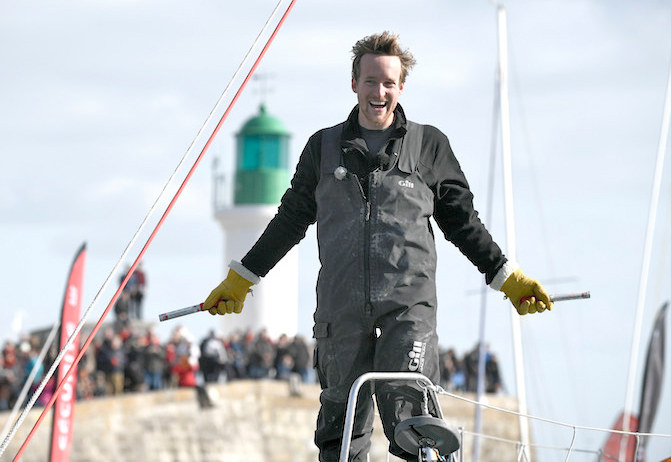 It usually takes a few weeks for the bad memories of a race to wear off and for you to consider whether you might do it again. It only took Conrad a few moments after the finish. "We'll be back in four years with my own boat. I'm proud of everything."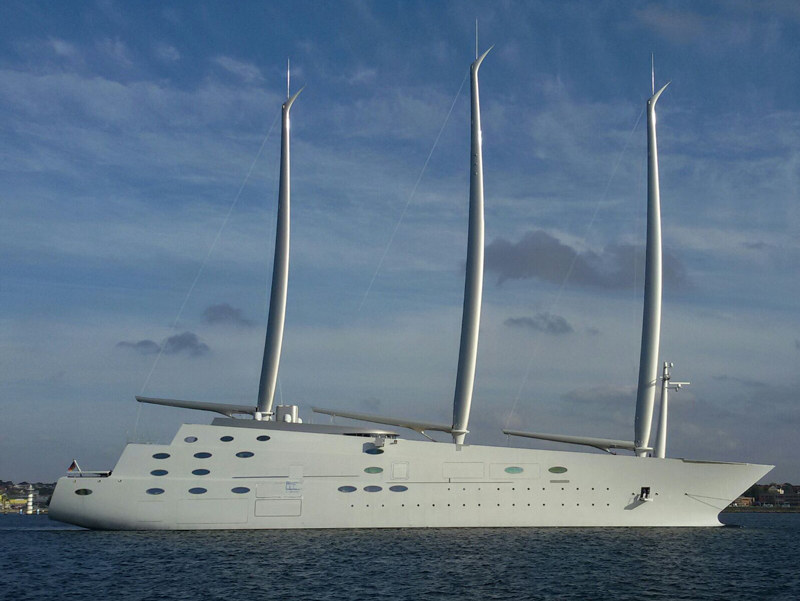 Mainstream news sources are reporting that authorities in Gibraltar seized one of the largest and most advanced super-yachts in the world over an unsettled bill.
The Gibraltar Chronicle newspaper reports that the German shipbuilder, Nobiskrug, is claiming it's owed 15.3 million euros ($16.2 million) in overdue payments for the 468-ft Sailing Yacht A. "The brand new vessel was arrested when it stopped in Gibraltar last Wednesday for what should have been a short refueling stop before sailing to a Spanish yard to undergo additional work," wrote reporter Brian Reyes.
The Nobiskrug website says the yacht, designed by French interior designer Philippe Starck, was delivered earlier this month to its client. Valla Yachts Limited is the vessel's Bermuda-registered owner.
Gibraltar's Admiralty Marshal Liam Yeats said Monday the vessel was under arrest and is currently at anchor in the British enclave's territorial waters. "She ain't going anywhere, not swiftly," Chief Justice Anthony Dudley said. "I'm not going to be pushed around just because it's a big yacht. I don't care if it's a big yacht or a 20-ft pleasure boat. It takes the time it takes."
Receive emails when 'Lectronic Latitude is updated.
SUBSCRIBE