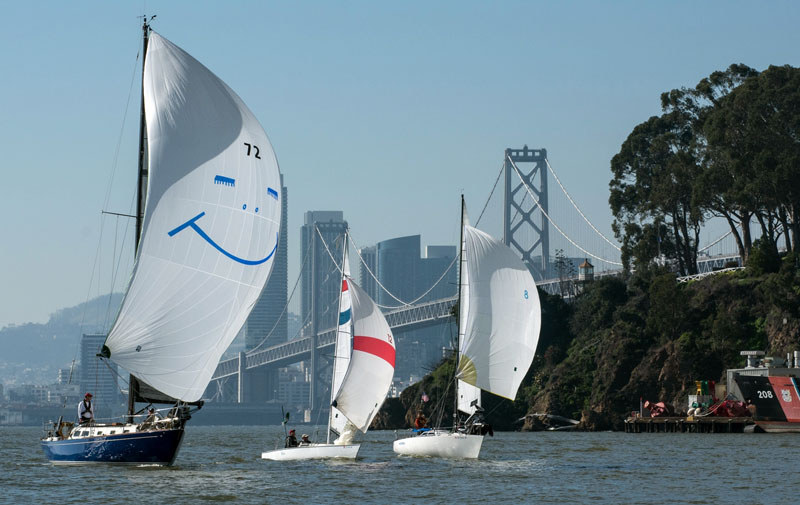 The 362 entries in the Singlehanded Sailing Society's Three Bridge Fiasco had more wind than predicted — except when they had none at all. One of the factors that makes this race a fiasco is that the crews, all singlehanded and doublehanded, must choose which way to start and finish and which direction to sail around the three marks: Blackaller Buoy near the Golden Gate Bridge, Red Rock just south of the Richmond-San Rafael Bridge, and Yerba Buena Island in the middle of the Bay Bridge.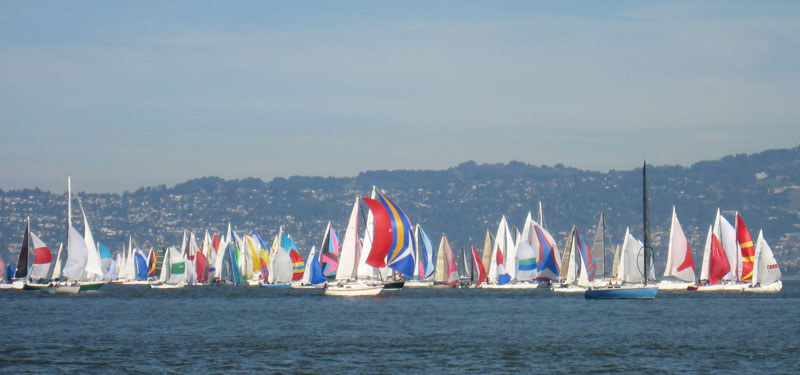 Kame Richards, a local sailmaker and highly successful racer, offered some advice about strategy at the skippers' meeting on Wednesday. "If you go clockwise you're statistically in an okay group," he commented. Probably 95% of the racers went clockwise on Saturday, but this year it was the contrarians who finished first. "The tidebooks are going to be wrong," stated Richards. "The tides will not be normal," He was right on that score. It wasn't so simple as flood turning to ebb. Rip currents abounded. The velocity of rushing water in some places was unusual on the Bay. Patches of meringue and weird whirlpools popped up in seemingly random places, all adding to the day's challenges.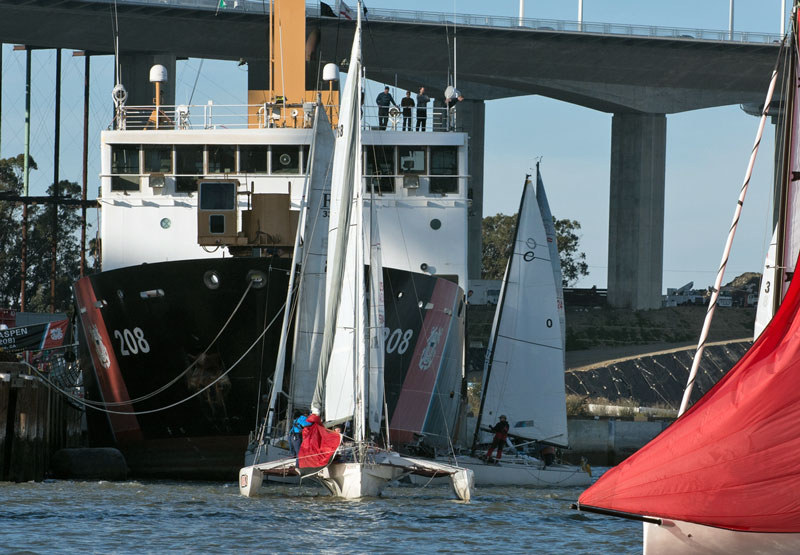 Some of the clockwise crews had fretted about typically light air at Red Rock and the flood turning to ebb, so they went straight to Red Rock after the start, leaving Blackaller Buoy for last. (As it turned out, there was plenty of breeze at Red Rock, though the ebb did start early there.) In the late afternoon, this group shot toward the Golden Gate Bridge on a river of 4- to 5-knot ebb. Turning toward shore, they found an equivalent back eddy of flood surrounding their last mark. As Kame explained: "When it's ebbing very hard, all the water can't fit under the Golden Gate Bridge. Some of it hits Fort Point and gets bounced back along the Cityfront."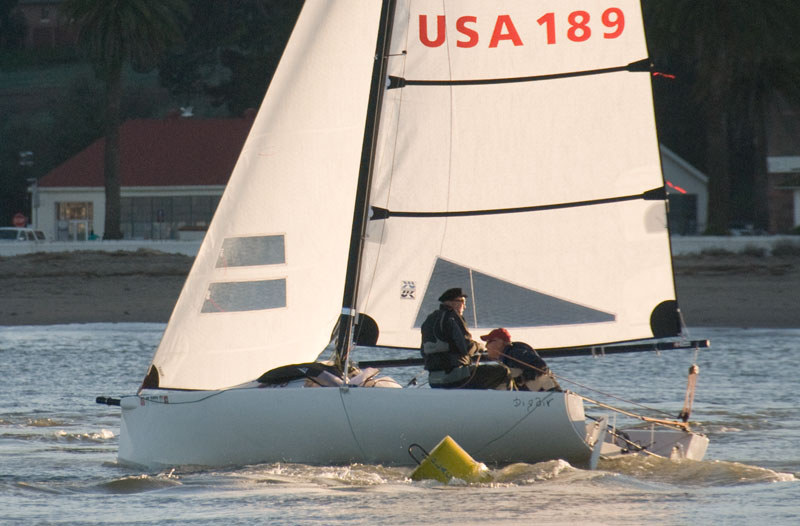 Updated 2/2/17: Preliminary division and overall results are now posted on Jibeset. Awards and shirts will be handed out at Oakland YC in Alameda on Wednesday, February 8. We'll have much more in the March issue of Latitude 38.
Cruiser Jim Van Cleve of Kalokalo, type of boat and hailing port unknown, was attacked by two men while anchored off Suva, Fiji, at 11 p.m. on January 25.
According to reports from people on boats near Kalokalo, two men armed with at least one cane knife confronted Van Cleve in the cockpit and then attacked him. He received severe lacerations on one hand in the course of defending himself. Initially doctors weren't sure if they'd be able to save the thumb on his injured hand. Several days later a photo was posted of Jim giving a 'thumbs up' in the hospital, so presumably his thumb has been saved.
Authorities report they have apprehended one of the two attackers, and believe it's only a matter of time before they catch the second one. It's unknown if Van Cleve knew the attackers or had had any contact with them before.
Fiji has always been considered to be very safe for cruisers, and attacks such as the one on Van Cleve are all but unheard-of.
Cruiser Meri Virtanen Faulkner has established a GoFundMe campaign for Van Cleve's hospital and rehabilitation costs. It can be found here.
"Jim is in good spirits despite the horror of the attack," reports Meri. "He should be out of the hospital by the time everyone reads this, and has asked me to thank everyone for their support and very generous donations."
Currently there is no means of contacting Van Cleve directly.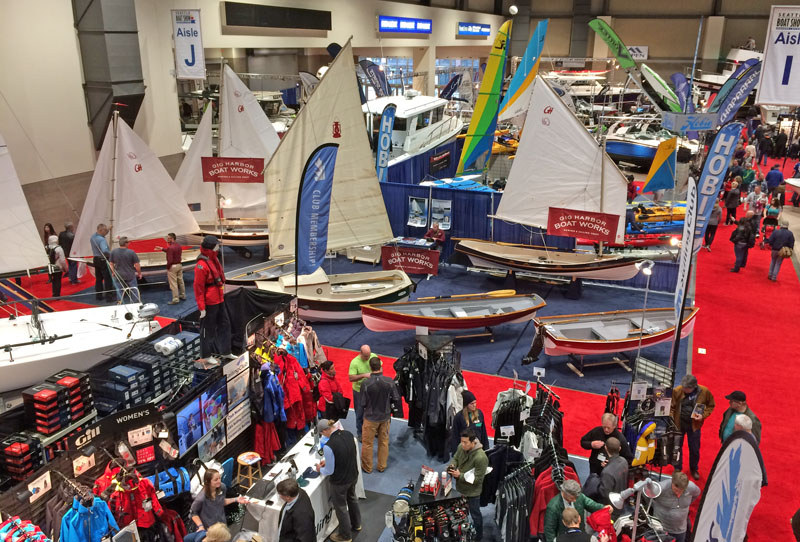 With the recent announcement that Sail America's annual Bay Area boat show will include powerboats this year, some sailors dissed the idea as an unwelcome dilution of what had always been an exclusively sail-focused event. The name even had to be changed from Strictly Sail Pacific to the Pacific Sail and Power Boat Show.
But having just spent the weekend touring the massive Seattle Boat Show, we can see that there may be some distinct advantages to melding the two styles of boating in a single event. For starters, it's reasonable to assume that some manufacturers of various types of gear and accessories will be more inclined to exhibit if they can reach a larger, more diverse audience. And it's also likely that some boating neophytes will attend with the intention of checking out powerboats but will become converts to sail after being exposed to the magic of harnessing the wind — perhaps via a free boat ride — and the warm, friendly sailing community that continues to grow here in the Bay Area.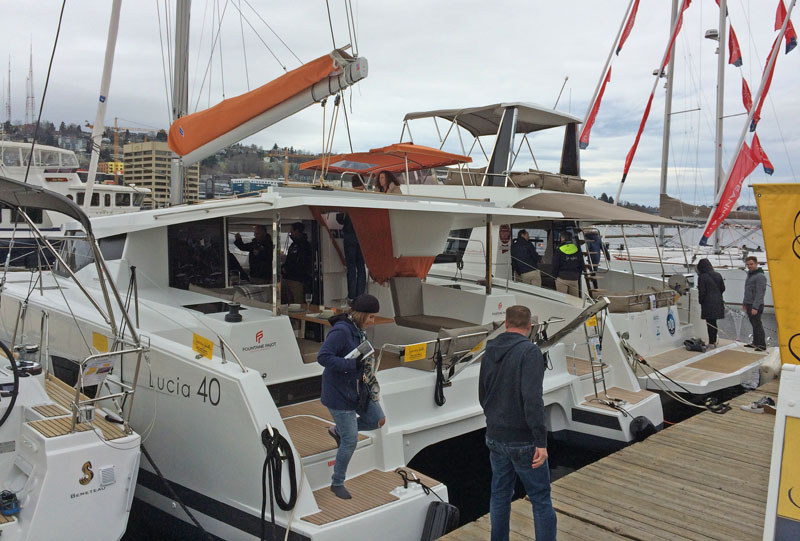 Yes, that's definitely putting a positive spin on the situation, but after walking the docks of Seattle's Lake Union and the exhibit hall at CenturyLink Field, we're convinced that the combo boat-show concept is a winner. And we have high hopes for our upcoming show's success.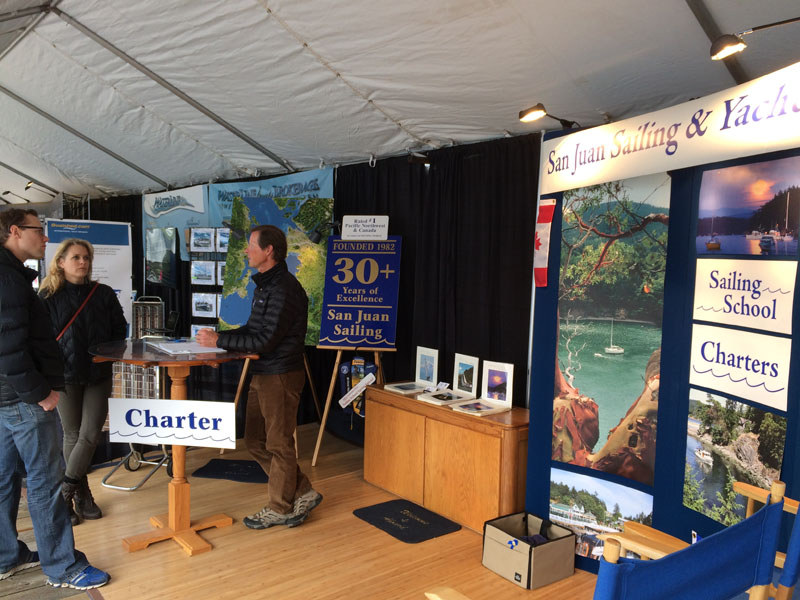 This year's exhibitors will be housed in Richmond's historic Craneway Pavilion, with in-the-water boat viewing at the adjacent docks of Marina Bay Yacht Harbor. Dates are April 6-9, and complete info can be found here. If you come to the show, we invite you to drop by the Latitude booth and say hello — even if you are a powerboater! Our annual booth party, by the way, will be Friday, April 7, from 6 to 8 p.m. See you there. (The Seattle show ends next weekend.)
Receive emails when 'Lectronic Latitude is updated.
SUBSCRIBE