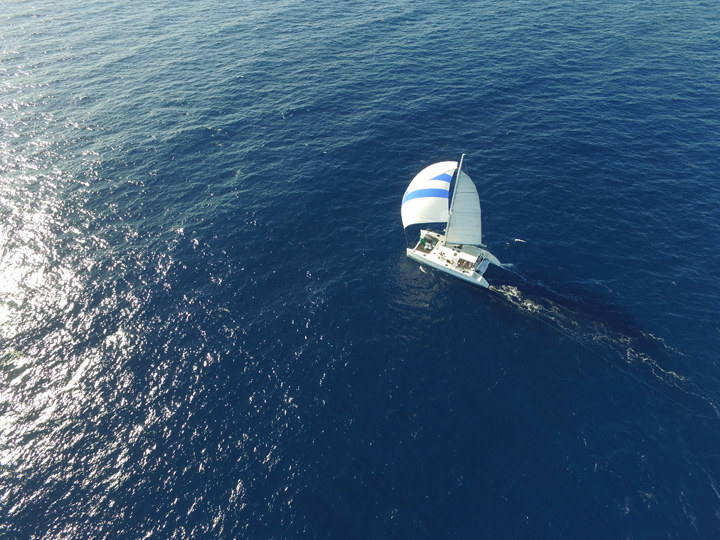 Based on firsthand feedback, the Grand Poobah is confident that almost all of the 605 people who did the recently completed Baja Ha-Ha from San Diego to Cabo San Lucas had a great time. Indeed, Martin Kratz, skipper of the Redondo Beach-based Beneteau 473 Soiree, twice told the Poobah that the Ha-Ha was "the highlight of my life." That might have been a bit of an exaggeration, and not everyone else was quite that enthusiastic, but the sentiment was expressed.
Yet Doug Asbe, a retired chemical engineer and co-owner of the Seattle-based Alajuela 38 Leigh Ann was not impressed. Fortunately, he listed the reasons:
1) "Contrary to the available information," Asbe wrote, "the Ha-Ha was all about the parties. Although these were important to some, they were of little value to us."
2) "The anchorages were crowded, as were the docks at San Diego and Cabo San Lucas."
3) "The Ha-Ha gave us little help negotiating through the necessary paperwork, and actually made the process of entering Mexico more difficult."
Asbe concludes, "My advice to those who ask me will be to avoid the Ha-Ha — unless they like to stand around on the beach with a drink in their hand."
The event's Grand Poobah acknowledges that the Ha-Ha is certainly not for people who don't like people or who want to be alone. Nonetheless, he'd like to address Mr. Asbe's points one by one.
1) To say that the Ha-Ha was "all about the parties" is a gross distortion. There were five parties — The Kickoff Party, the Turtle Bay Beach Party, the Bahia Santa Maria Bluff Party, the Squid Roe Party, and the Cabo Beach Party — in 14 days. Considering the fact that one of the main draws of the Ha-Ha is the opportunity to make lots of other cruising friends, that doesn't seem like an excessive number. And nobody was required to attend any of them. Indeed, there were plenty of non-party activities at each stop for those who don't care for groups. The hiking and beach walks, for example, at all three stops were excellent.
If someone attended all the parties start to finish, which the Poobah doubts anybody did, that total amount of time would equal only a small fraction of the time each participant spent at sea. In the Poobah's mind, the Ha-Ha was "all about" making the three passages to Cabo in safety, and making lots of friends while having a grand adventure in the process. After all, that's what the participants spent the overwhelming amount of time doing. There was heavy-air sailing, there was surfing, there was light-air sailing, there were sunsets, night watches, sunrises, whales, dolphins, turtles, ahi, dorado, sailing in company, etc. The fleet covered 750 miles in 10 days, which, while not a great distance, is nonetheless a significant distance in a short period of time.
2) Yes, the docks in San Diego and Cabo San Lucas were crowded, but the Ha-Ha was careful to identify and notify participants of the various options. But given that there were more than 180 entries, what did Mr. Asbe expect?
As for Cabo San Lucas, it's not as if a marina operator in Mexico can afford to have 150 slips empty 362 days a year so that the Ha-Ha fleet can be accommodated for just three days. One should remember that for decades everybody had to anchor out in Cabo because there wasn't a marina. Nobody whined about it.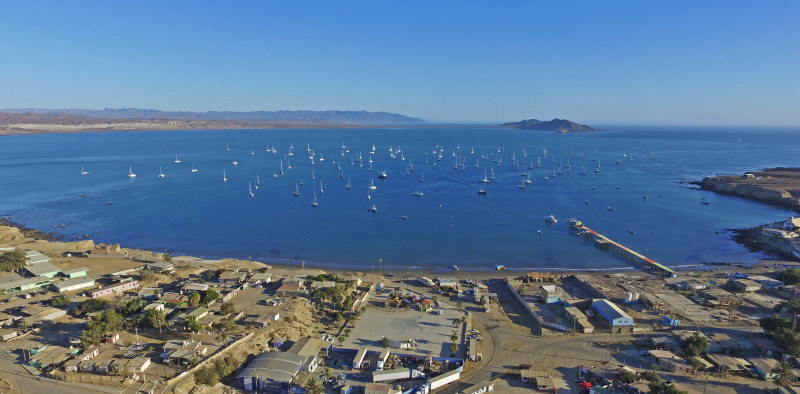 Yes, there were a lot of Ha-Ha boats in both Turtle Bay and Bahia Santa Maria, but the Poobah thinks it's factually wrong to describe either one as having been "crowded." Heck, both of the anchorages are huge and could accommodate 1,000 boats with ease. If Mr. Asbe wants to see crowded, he should check out English Harbour, Antigua; anywhere in the British Virgins; or hundreds of other spots in the Caribbean.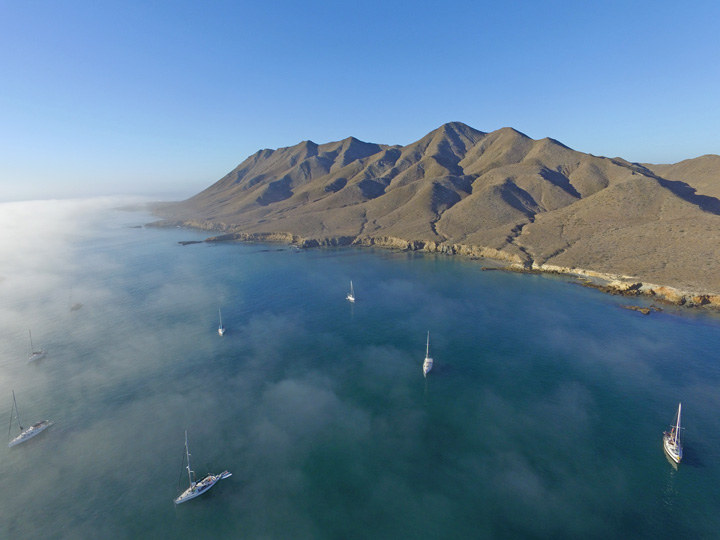 3) The Ha-Ha doesn't do and never has done paperwork for Ha-Ha entries. It can't. The Ha-Ha did provide instructions on how to do it, and many Ha-Ha skippers used them with great success. Besides, as the Poobah — and the Mexican officials and the Mexican harbormasters — explained at the Kickoff Party, all that a boat owner really needed was their ship's papers and a passport for every crew member. Everything else from TIPs to tourist cards could be taken care of after arriving at Cabo.
"Based on the feedback I got from everyone, the Ha-Ha was as advertised and terrific," says the Poobah. "Personally speaking, I thought it was fabulous, as it presented a realistic example of what cruising is like. There was some heavy air, some light air, various breakdowns and inconveniences, and lots of fellow cruisers to help each other out and become friends with. It's what cruising is really like."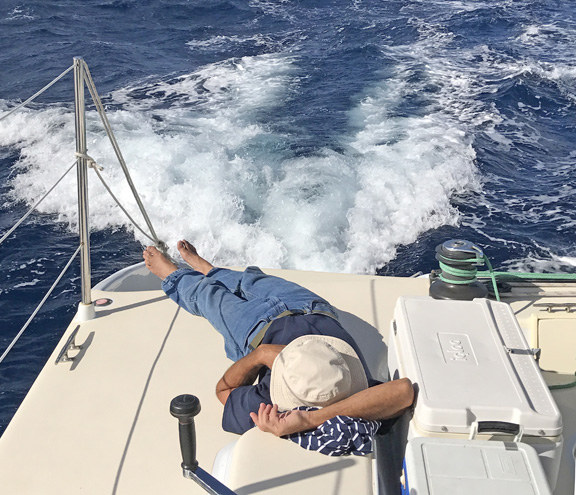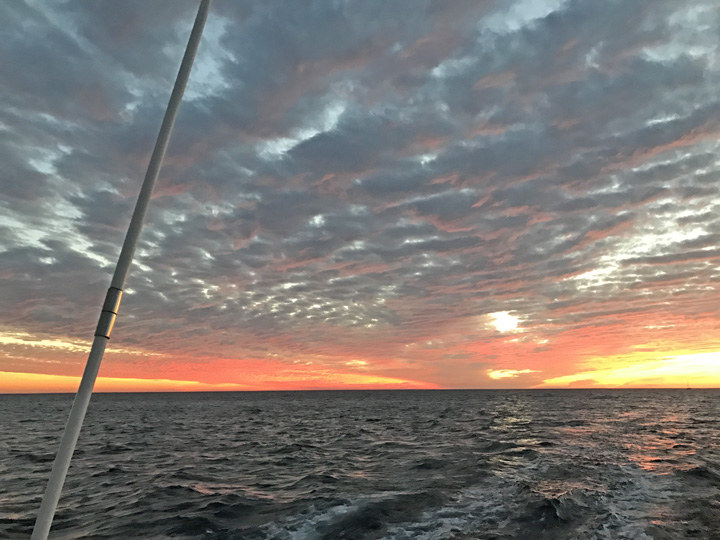 Over the years various people have asked the Poobah to extend the Ha-Ha up to La Paz or over to Puerto Vallarta. The Poobah has always said no and will always say no. "I think the group rally is fantastic for the two weeks, as it gives people a chance to make countless friends while being in a supportive group," says the Poobah. "But after two weeks, it's time for folks to set out on their own or more likely buddy-boat with a couple of boats from the Ha-Ha. I don't believe more than two weeks of the Ha-Ha would be a good thing, as it serves its purpose in the first two weeks."
The one change the Poobah plans to make next year is to make it mandatory that every boat carry a De Lorme InReach two-way satellite texting and mayday device. They cost about $300, work as EPIRBs, allow family and friends to follow each boat hour by hour, and would save the Poobah a lot of headaches trying to confirm positions of the few boats that have trouble checking in.
As always, the Poobah is open to comments and suggestions from participants. Please send them here: richard@latitude38.com.
Receive emails when 'Lectronic Latitude is updated.
SUBSCRIBE