After being held captive for nearly a year by Philippine militants, Norwegian sailor and business manager Kjartan Sekkingstad was released Saturday, much to the relief of family and friends. The release was reportedly spurred by the Philippine government's ongoing military operations against Sekkingstad's Abu Sayyaf captors. It is unclear whether a ransom was paid.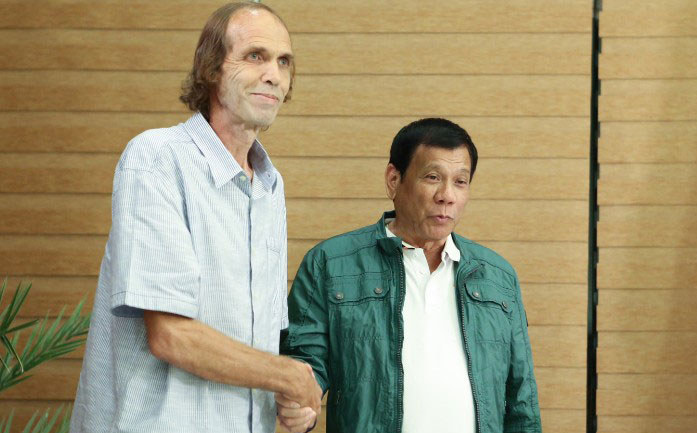 As reported last year, Sekkingstad was abducted September 21, 2015, from a resort marina which he managed on Samal Island, in the southern Philippines, along with Canadian cruisers John Ridsdel and Robert Hall — both of whom were executed for lack of ransom payments — and Filipina Tess Flor.
According to CNN, the Moro National Liberation Front, which is in peace talks with the government, assisted authorities in the operation. Philippine President Rodrigo Duterte — who has made headlines recently for promoting vigilante justice against drug dealers, and also for demeaning President Obama — is credited with a high-pressure campaign against militant groups that includes land, air and sea operations.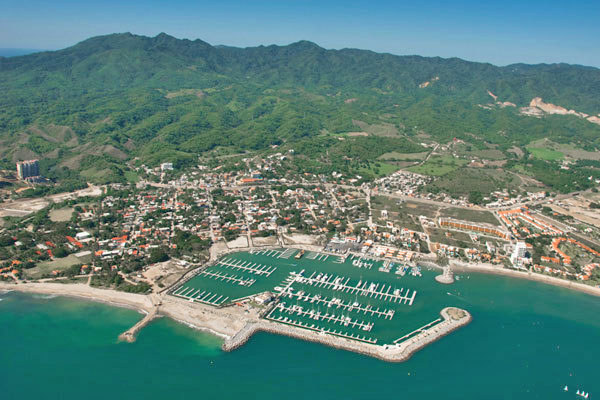 American expat Landon Hollander, editor of the Inside La Cruz online magazine and a longtime full-time resident of La Cruz, was murdered on Saturday night while his wife Connie slept upstairs. Details of the murder, other than that Landon was killed with a knife, are not clear.
Although the well-liked Hollander had been a guest aboard Profligate once, he wasn't a sailor or an integral part of the sailing community. We mention the murder because La Cruz, home to Marina Riviera Nayarit, La Cruz Shipyard, and the popular anchorage, is so associated with cruising in Mexico. In his early 60s, Landon and his wife lived across the main road on the hill on the other side of town from the marina.
The murder is a shocking development because relations between expats, cruisers and locals has always been excellent in La Cruz — as it has been along the entire Vallarta Coast. We live aboard in Cruz three months a year, keep Profligate in Marina Riviera Nayarit nine months a year, and have always felt safe. Doña, for example, has never hesitated to walk through even the poorly illuminated parts of town alone late at night.
It's unclear what the motive might have been in Hollander's murder. Theft is a possibility, as Hollander's car was stolen and hasn't been recovered, and Connie's purse was also stolen. However, there is a possibility that something entirely different was going on, as members of the La Cruz community tell Latitude 38 that one of Hollander's dogs had been poisoned a few months ago, and then a second dog of his was also poisoned.
Katrina Liana reports that there is no sense of fear on the part of cruisers currently in La Cruz. As for the Wanderer and Doña de Mallorca, we look forward to returning to Marina Riviera Nayarit and La Cruz on November 12, and the three-day Banderas Bay Splash for cruisers in mid-December.
Receive emails when 'Lectronic Latitude is updated.
SUBSCRIBE