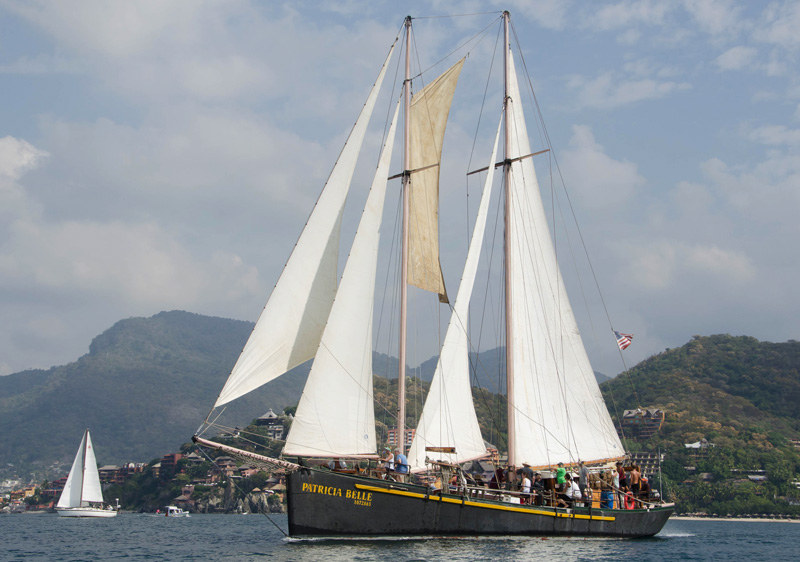 We're proud to say that Latitude 38 played a role in starting Zihuatanejo SailFest in 2002. But back then we never could have dreamed that fledgling cruiser gathering would evolve into the most successful sailor-supported charity event in all of Mexico. Since the beginning, the focus of fundraising efforts has been to support the education of local underprivileged kids.
As Z-Fest celebrated its 15th anniversary last week, the efforts of cruisers, plus a dedicated group of expat volunteers, local merchants and service groups, raised a record $1,410,295 pesos ($77,000 USD), augmented by a Rotary Club grant of $795,000 pesos ($43,000 USD) to Por Los Niños de Zihuatanejo, SailFest's registered Mexican charity.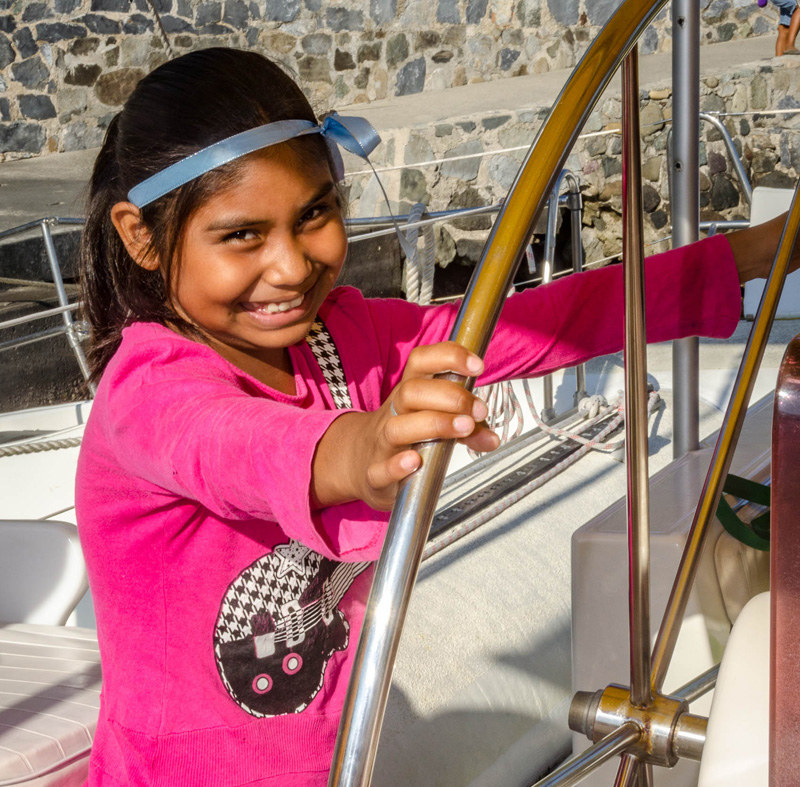 As longtime organizer Lorenzo Malbut explains, "The weeklong festivities included a welcome dance party, sailing events, concerts, a gala dinner, school visits, chili cook-off and street fair, and auctions and raffles, with gifts and services donated by more than 200 local businesses."
During three sailing events, 343 guests rode along — also a record — having made a donation to the cause.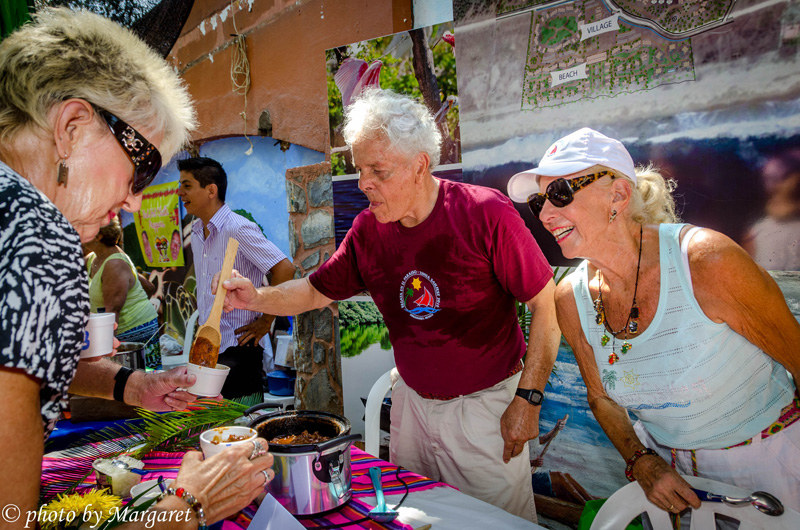 "Perhaps first among our cruising heroes this year is the Patricia Belle," says Lorenzo, "a 66-ft home-built schooner. They welcomed aboard 75 paying guests for the three sailing events, and then invited a large group of Mexican kids and parents to go sailing for free on Sunday.
"Since 2002," explains the longtime expat-in-residence, "the SailFest partnership has built more than 90 classrooms, bathrooms, kitchens and playgrounds at underprivileged schools in low-income communities, and has awarded hundreds of academic and English-language scholarships."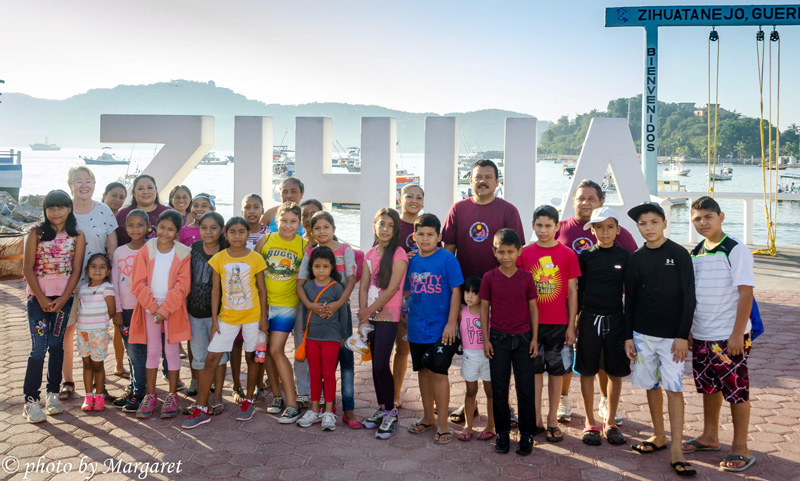 In the planning stages this year is one of Por Los Niños' most ambitious projects to date: construction of a new vocational high school that will serve 105 at-risk local teenagers. Repeat attendees to Z-Fest such as the Patricia Belle crew and dedicated part- or full-time expats such as Lorenzo take great pride in the life-changing efforts they've made, while having a good time in the process. Lorenzo's SailFest motto: "Building a brighter future while having almost too much fun."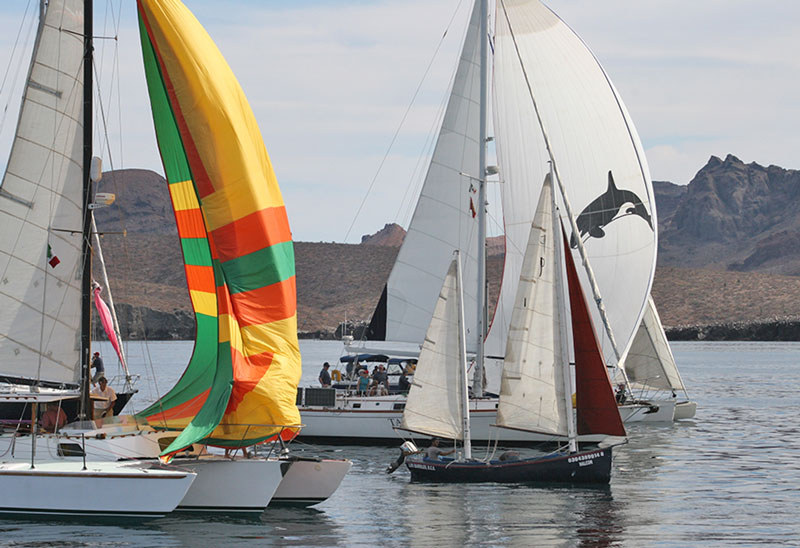 When do cruisers become racers? Whenever two or more of them want to! On Saturday, some habitués of Club Cruceros de La Paz enjoyed a great race after a 15-minute delay for light wind. "Then there was enough wind to fill a spinnaker so the race started," reports Nate Kraft of the Cheoy Lee 41 Astraea. "The Baja ferry came through the middle of the fleet interrupting the wind and downwind courses. As we were coming past the port at Pichilingue the wind quickly picked up. As we entered the channel there was a near pile-up of boats outside the Pemex wharf. The Catalina 42 Dad's Dreams was on a port tack avoiding the shoal while the Cheoy Lee 41 Astraea came trucking down the channel. While passing Marina Palmira Astraea caught up to the Ron Holland 43 Azure-Te' and stole their wind, but Azure-Te' pulled ahead to finish one minute sooner."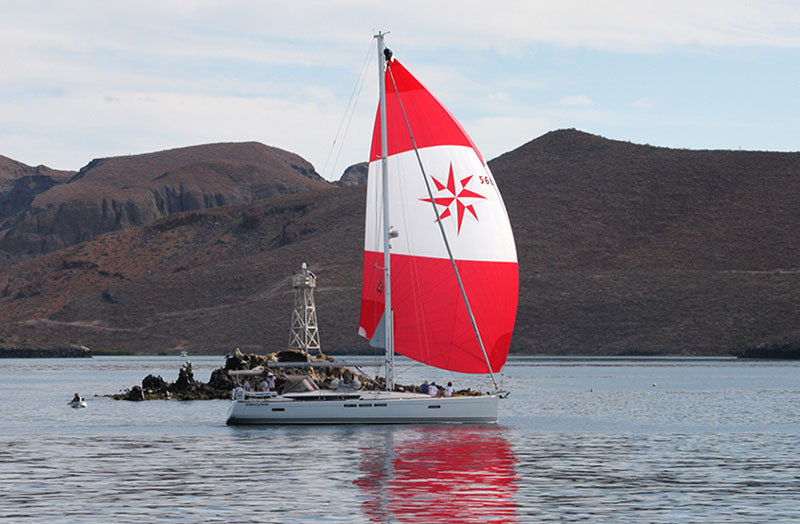 "We had 16 boats turn out including one power boat," adds Patsy Verhoeven of the Gulfstar 50 Talion, "so we convinced him to be our start boat. Talion slowly pulled away from the fleet and had a challenging light-air sail, finishing first just seconds in front of the Corsair F-28 trimaran Coyote. But in all fairness, I think he may have gotten out of the channel and run aground for a bit. We had the mayor of Portland, Oregon, Charlie Hale, on board as one of our crew of 10."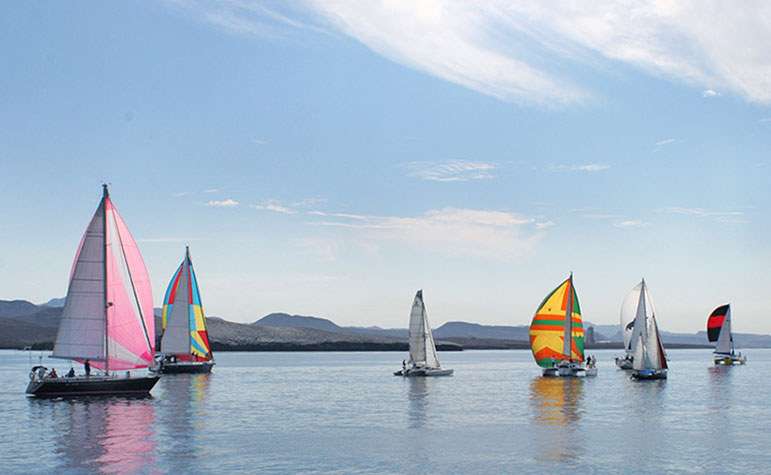 Receive emails when 'Lectronic Latitude is updated.
SUBSCRIBE