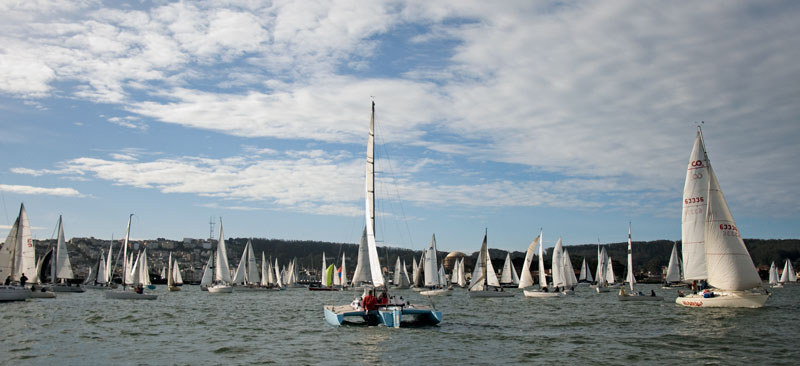 San Francisco was a busy place this weekend. While thousands waited in line at the Embarcadero to celebrate one sport, hundreds more lined up along the Marina to compete in another: the biggest — and oddest — yacht race of the year, and they didn't even have to go through security.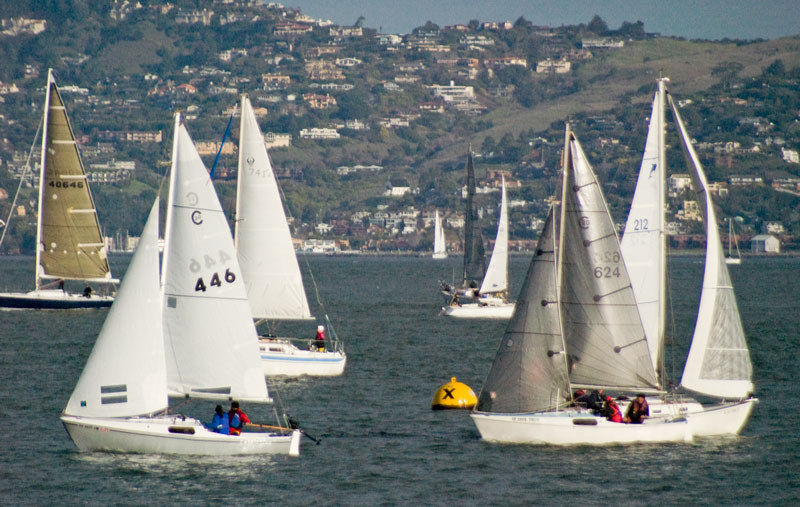 The Three Bridge Fiasco pursuit race kicks off the Singlehanded Sailing Society's season of Bay and ocean races for shorthanded sailors. SSS race chair Allen Cooper reports that 369 boats registered, 325 started, and 289 finished. Not bad for a Fiasco!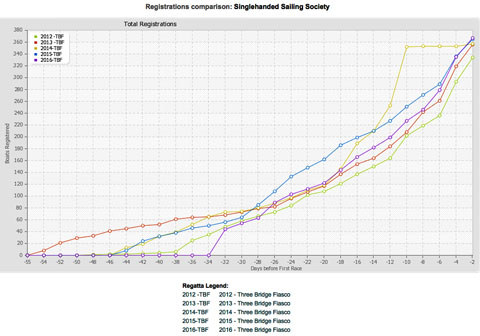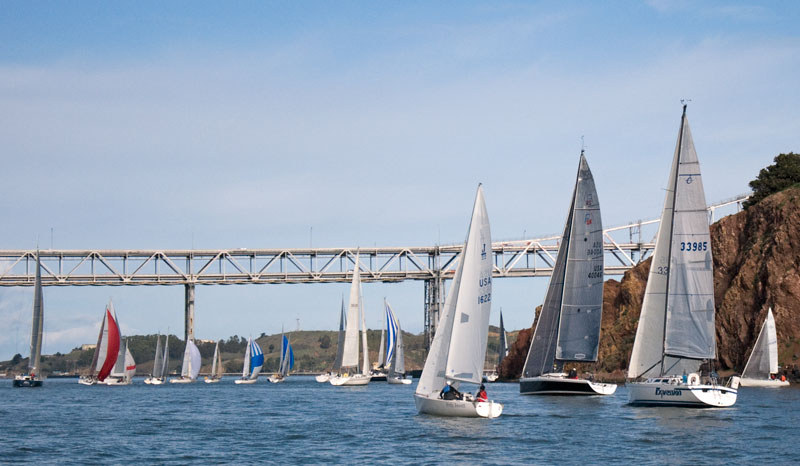 By the time the bulk of the clockwise fleet reached their third mark, Treasure Island, the breeze and the flood current had built, making for a bouncy short-tack beat up the Cityfront to the finish. Some singlehanded racers found themselves over-canvased and just had to tough out the mid-teens breeze.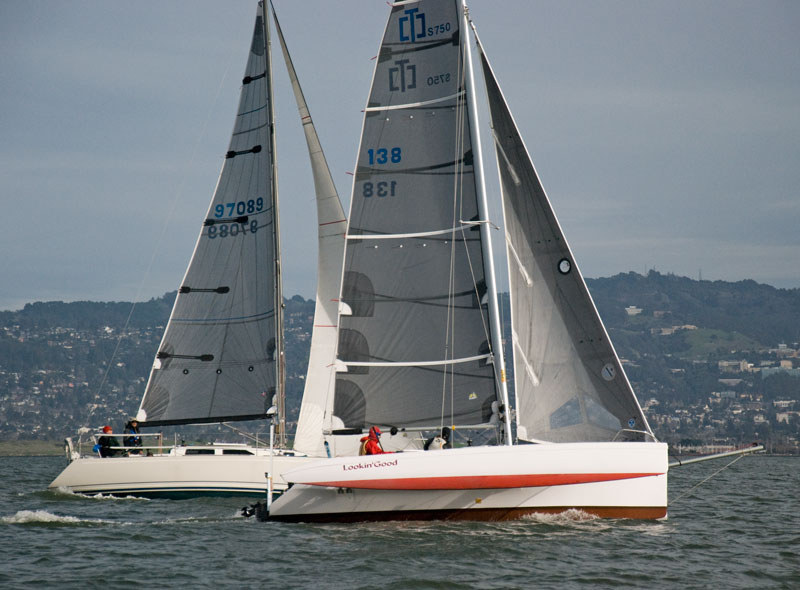 "The first finisher, shortly after 2 p.m., was Bill Erkelens' Wylie Wabbit Jack, which crossed from the east to west," reports SSS treasurer Kristen Soetebier, who worked the radio on the race deck all day. "The first singlehander was Punk Dolphin, Jonathan Livingston's Wylie 39. I believe he came in from the north. The first multihull was the Extreme 40 Smart Recruiters, from the east. The biggest news was that there was wind enough for most folks to get around the course. Most of them went to Blackaller first, then Red Rock, then Treasure Island, finishing from the east." Finishers can come from any of three directions because they can start in either direction and round the three marks in any order.
The intrepid race committee crunched numbers all weekend and posted (very) preliminary results this morning. See Jibeset. Awards for top finishers and shirts for all participants will be handed out at the trophy meeting on Wednesday, February 10, at Oakland YC in Alameda. Expect to also hear the winners tell how they did it.
Receive emails when 'Lectronic Latitude is updated.
SUBSCRIBE