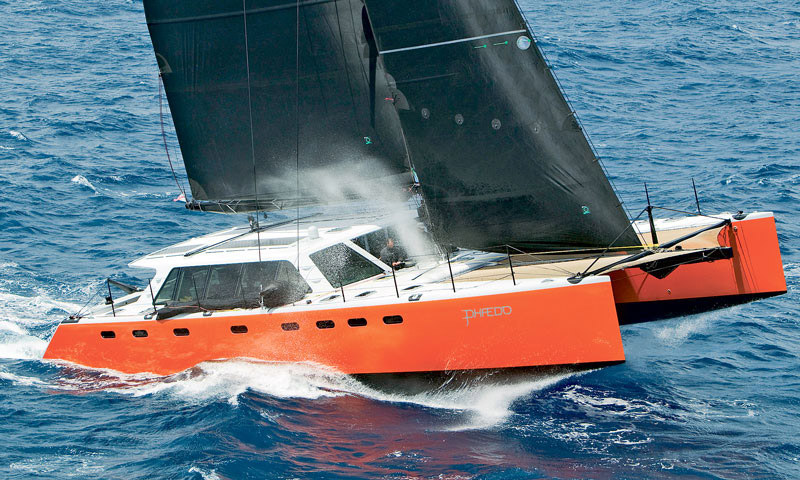 In recent years, ultra-fast, ultra-sleek Gunboat catamarans have been among the hottest properties in the sailing world. But a series of setbacks during the past two years resulted in the North Carolina-based company's filing for Chapter 11 bankruptcy protection today.
According to Gunboat founder and CEO Peter Johnstone, the high-profile company has been "quietly struggling" for the past two years, despite its boats receiving an avalanche of high praise from sailors and the sailing press. Johnstone lists the following issues as contributing to the firm's downfall:
"The Chinese built Gunboat 60 series cost Gunboat a fortune to sort out. The Chinese builder has fought its contractual obligations to manage, support, pay and reimburse for the completion, rework and warranty costs. Gunboat felt an obligation to its customers and spent millions out of pocket, which proved to be a huge strain on our resources, focus and productivity.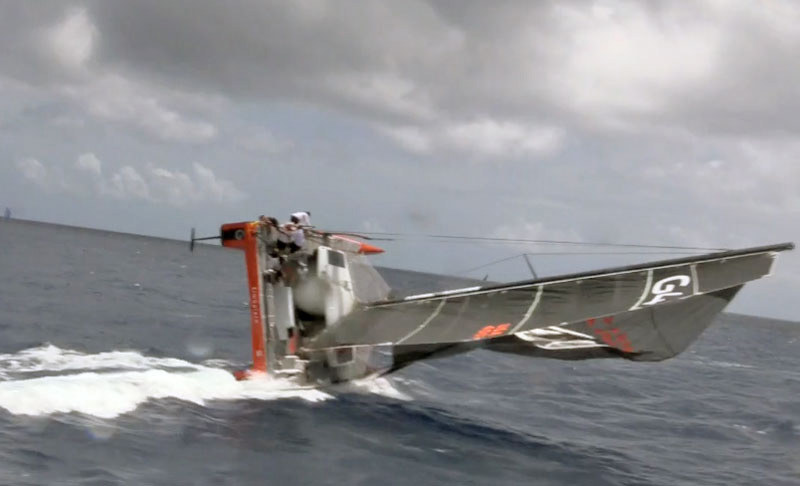 "The G4 capsize in April, and the recent photo boat collision on a magazine boat test in Annapolis have thwarted sales of this series to date. The investment was made. The return is in the future.
"The abandonment of Rainmaker by her owner and crew certainly was not helpful to a new series. The Gunboat 55 is a great boat, and it will take time for that word to get out.
"The ramp-up of production in North Carolina took longer and cost more."
The domino effect of so many problems during such a short period, Johnstone explains, forced him to seek Chapter 11 protection. But he is hopeful that the company's current financial hurdles can be overcome: "The operations have shown a nice turn-around in the past few months. Boats are being built, and we are meeting our plan for operating the business and recovering through the Chapter 11 process…
"While the past two years have been the most stressful and difficult period of my life and business career, this period has also been one of enormous assessment and growth personally and professionally. I have learned far more from the failures than the accolades." We wish Johnstone and his team the best of luck.
The recent voyages of Russian-born sailor Rimas Meleshyus, 63, have garnered widespread interest within the sailing community, not because he has proven to be a great mariner, but because despite having virtually no training or previous offshore experience, he has survived thousands of miles of open-ocean sailing aboard a tiny trailer-sailer.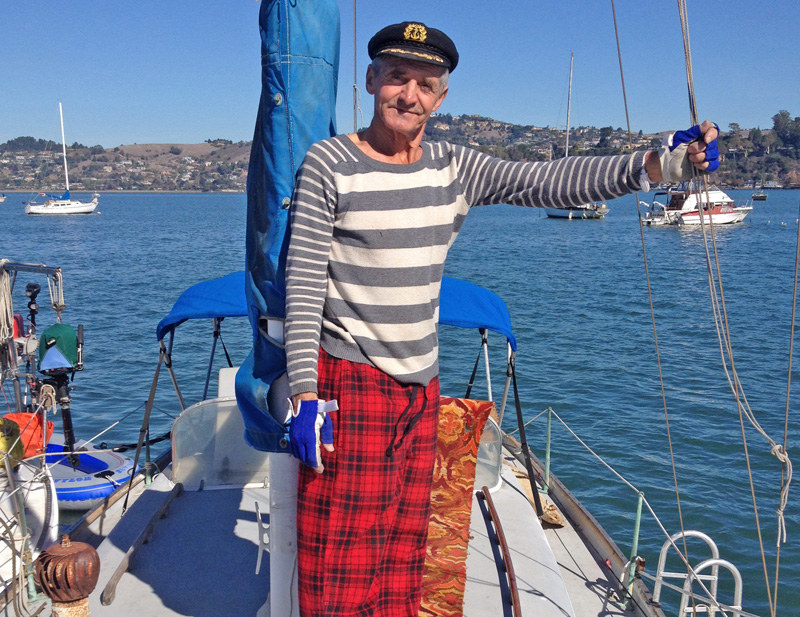 When he sold that 24-footer in American Samoa earlier this year, many of his followers hoped he would abandon his stated goal of sailing solo around the world, despite having only minimal sailing skills. But Rimas was determined to find another — bigger — boat and try again.
This week, thanks to his greatest supporter, San Francisco Bay sailor Jean Mondeau, Rimas received a substantial upgrade: a stout, 1968 Rawson 30 named Mimsy.
Why does Mondeau continue to enable his longtime Russian friend, despite worrying that his voyaging dreams may end in disaster? "We all know that anyone can get across the Pacific on a floating device — look at Jose Salvador Alvarenga, the man who drifted in a panga for 13 months to the Marshall Islands last year, surviving the ordeal with no supplies.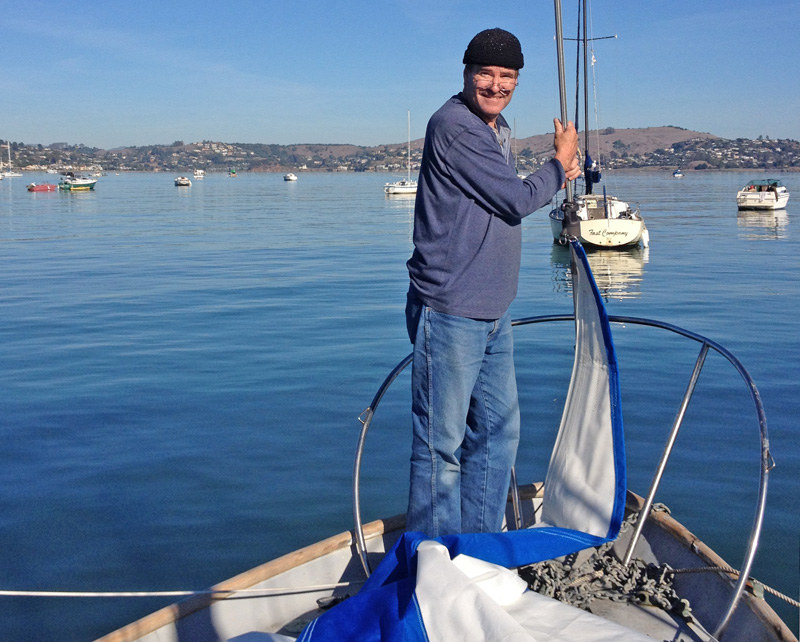 "But the reason I help Rimas is because of me. I love boats and the adventures they take you to. This society's youth has lost touch with the world around it. And any sailor worth his salt that has sailed on a pitch-black starlit night and seen the majesty of the world beyond our horizons can't help but share, and set a man (Rimas) free to go to sea.
"For a small pittance of my salary and some selfless time donated, I know in my heart that at least one soul on this earth is looking up, crying in amazement and bewilderment at the majesty above him… I give of myself and get only the quiet satisfaction of knowing I made his dream come true." Makes us wonder what kind of a world would it be without dreamers — and those who support them.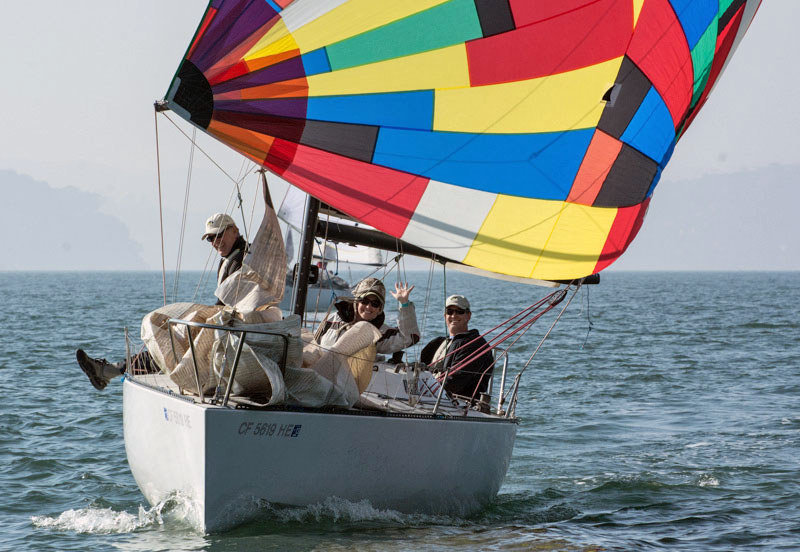 Each fall, Latitude 38 trots out that old saw about how the wind is usually lighter and the winter season is a good time for newbies to try racing. Note that we say "usually" and not "always." The conditions for Berkeley Yacht Club's first Midwinters of the season could not have been more different on the two days of the weekend. Saturday began with a mellow, 5-knot northerly that held most of the way through the 8-mile, double-sausage race, until a 10-knot westerly filled in, turning the last downwind leg into a headstay reach. Typical midwinter racing — so far.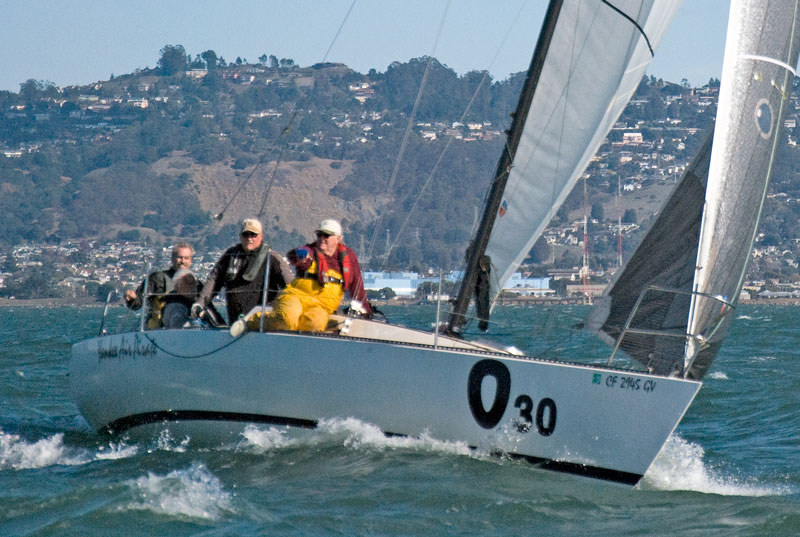 The storm that blew through overnight was trailed by heavy air and sloppy seas on Sunday. Last year's two shorthanded divisions had grown to two singlehanded and one doublehanded division. "The Sunday fleet is about half shorthanders," said Bobbi Tosse, who runs the BYC Midwinters. "I would have surmised that this group would have the highest attrition, but I was wrong. More than 60% of the 23 starters were of this group." In the challenging conditions, none of the shorthanded boats flew spinnakers, and most were reefed. Only one had to drop out, with gear breakage. On one of the fully crewed boats, the J/24 Froglips, a crewmember rolled off during pre-start sailing. Fortunately, he clung to the boat and quickly rolled back aboard, and Froglips went on to win Division 2.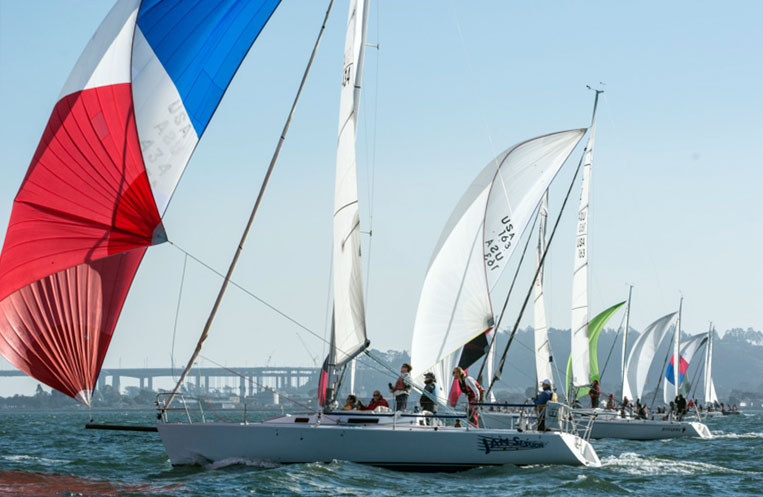 Sixty-one competitors signed up for this year's RegattaPRO Winter One Design Series, and 48 showed up on Saturday, from the J/120, J/105, J/24 and J/70 and Melges and Moore 24 classes, for the first day of racing west of the Berkeley Circle. RegattaPRO's Jeff Zarwell called it a "beautiful day, a little on the cool side, but hey, it's now winter racing."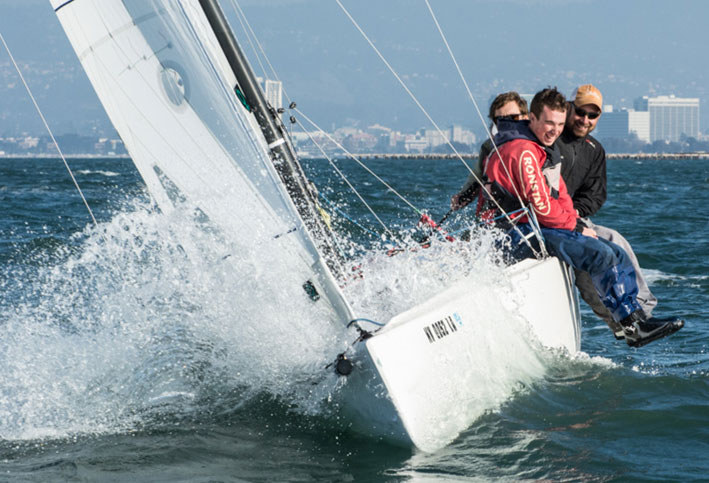 "With a forecast of light winds out of the north early on, moving to a westerly around 1:30, I sent the six fleets on a northerly course of 310° (yes, that's a northerly to me, straight out of San Pablo Bay)," reports Zarwell. "Halfway through the last leg, the breeze began to move west." Zarwell finished all the fleets and quickly re-set the course to 230° even though the breeze hadn't moved that far yet. "By the time we went into sequence it was dead on 230°. We saw up to 12 knots of breeze, steady for the rest of a beautiful afternoon on the Bay." Standings can be found on Jibeset.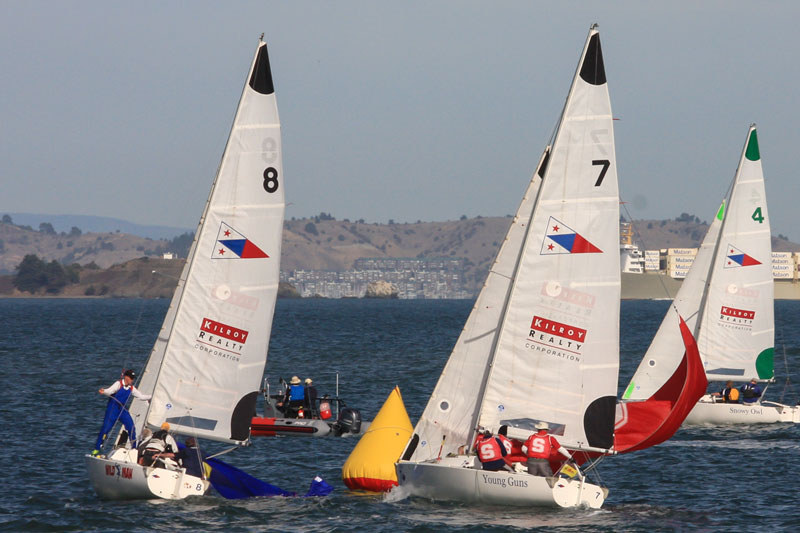 "It came down to the last race," writes St. Francis YC's Meredith Laitos about yesterday's Big Sail. "Stanford and Cal were tied 1-1 in a best of three competition. As both teams prepared to start, the spectators went wild. The marching bands roared, the cheerleaders flew and the live commentary rang out."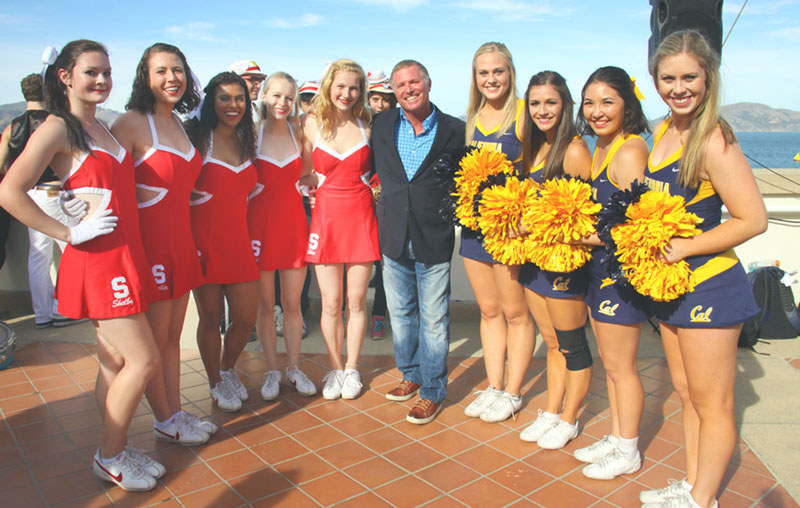 "We keep having fun with this event, because — how can we not?" said Big Sail founder and race commentator Ron Young. "Lots of people pay attention to how to win the game of sailing. What we should be thinking about is how the game can win. And that's what Big Sail does — by bringing in fans and new types of fun to the sport."
PHOTO
"This year, Stanford won the Varsity Division and Cal won Young Alum and Masters. Each school won one race of Grandmasters, which meant the third race would determine it all," explained Laitos. "If Stanford won, the divisions would be tied and Stanford's Varsity win would tip them over the edge. If Cal won, they would win three of four divisions and take the day." In that final race, Stanford rounded the windward mark ahead and never looked back. Next year, Young plans to add a women's division to get more female sailors on the water.
PHOTO
Receive emails when 'Lectronic Latitude is updated.
SUBSCRIBE