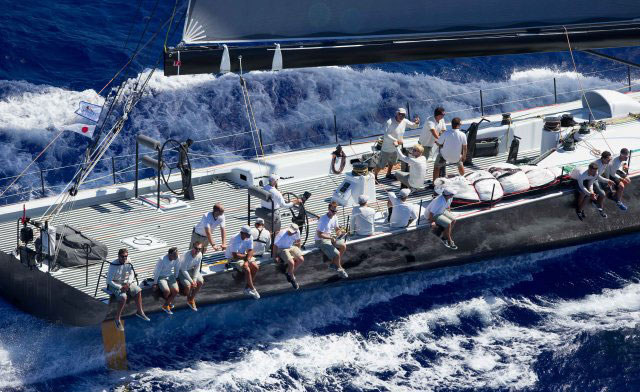 Almost all the finishers have now arrived at Waikiki in the 48th Transpac Race from Los Angeles, and we can safely say that James McDowell's Santa Cruz 70 Grand Illusion has taken overall ORR honors on corrected time, followed by Chuck Nichols racing the Andrews 70 Pyewacket, with Craig Reynolds's TP52 Bolt in third place. None of the above appear to be involved in any of the numerous protests, which almost exclusively involve procedural infractions and not boat-to-boat incidents on the race course.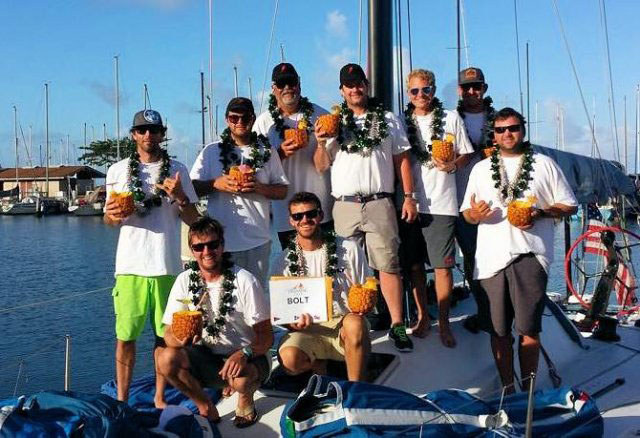 We'll have an extensive interim report in our August issue of Latitude 38, coming out on July 31, followed by a complete wrap-up in the September 1 issue. One correction already to the August story, which was sent to press before the 'provisional' finishes were tallied into 'preliminary' results: Lloyd Thornburg's Gunboat 66 Phaedo did indeed correct out over Pat Benz's sistership, Extreme H2O, which finished first in the three-Gunboat multihull division but has a faster rating.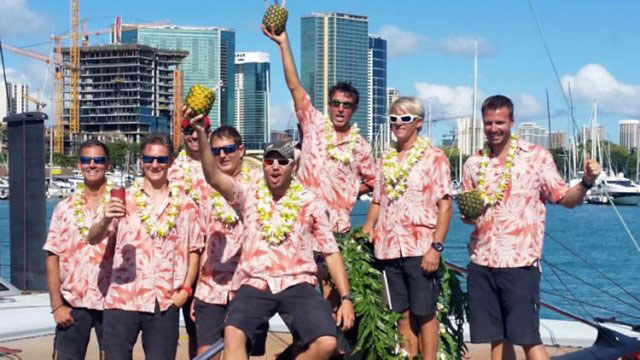 In an interesting side project, the Ocean Cleanup has partnered with the Transpac to collect data in an exercise called The Mega Expedition, in which about 35 Transpac boats heading back to the mainland after the race will proceed along transit lanes aligned on lines of latitude and record what they see, as well as take samples.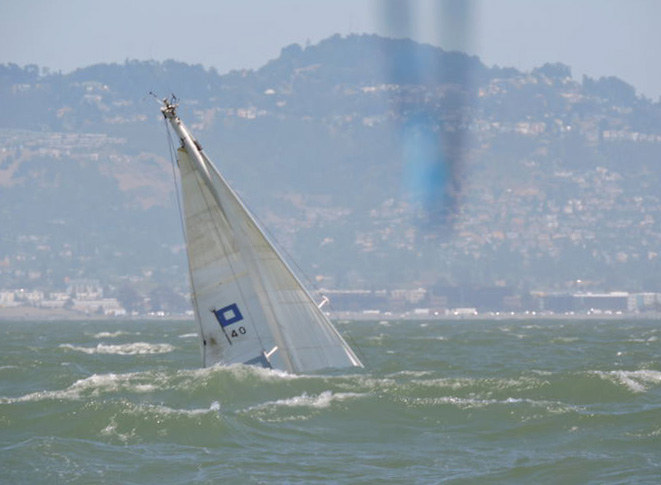 A life-or-death situation Monday evening illustrated the importance of having basic safety gear on board, even when you're simply making a short lap around the Central Bay.
A male solo sailor, whose name has not yet been released, signaled for help at 6:29 Monday evening via his portable VHF radio's distress button, which directed Coast Guard resources to his exact lat/long location. He was sailing his Pearson 40 sloop about a half mile NE of Treasure Island at the time, with both jib and main up. The boat was taking on water, apparently from an unknown cause.
A rescue boat crew was dispatched from Coast Guard Station San Francisco (at Yerba Buena Island), in addition to a helicopter rescue crew from Coast Guard Air Station San Francisco (adjacent to SFO).
According to Coast Guard sources, the singlehander, who was uninjured, was pulled from the water by the rescue boat crew. "The radio, coupled with the life jacket he was wearing, enabled us to quickly locate and safely recover him from the water," said Petty Officer 2nd Class Jamison Larson of Station San Francisco.
By yesterday afternoon, the boat had drifted to a location near the Berkeley Pier, and we're told that a salvage operation is now underway.
The incident serves as a reminder to all of us to keep our communications gear charged and fully functioning, and if we choose not to wear our PFDs, we should at least keep them very close at hand. Be safe out there. Big summer winds and strong currents make San Francisco Bay one of the most exciting places in the country to sail. But also one of the most potentially dangerous.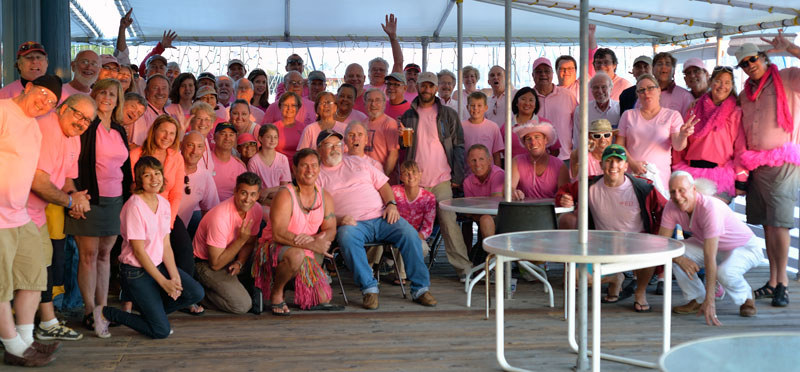 The fourth annual Pink Sail and Pink Party ponied up the cash for cancer research. Vallejo YC knows how to throw a party — a Pink Party. The regular beer can racers, plus a special sunset Cruiser Class, hit the waves on Wednesday, July 15.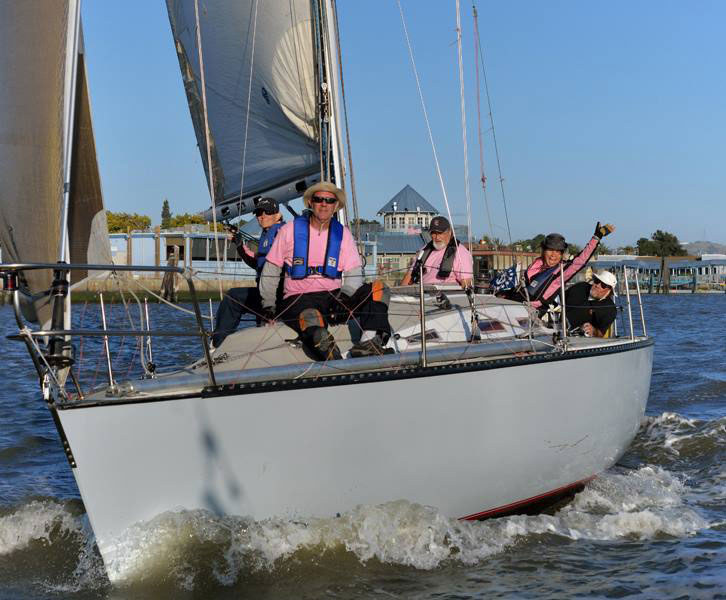 The Pink Sail started after a little good-natured ribbing boat-to-boat to prove that real men do wear pink. We decided to pass the can to collect money for cancer research. The idea grew, and the sea of pink blossomed. The first year we raised a little over $100. The next year it was above $300, and for 2014 we hit $1,000. The 2015 tally is $1,847 raised from 'pass the piggy bank' donation collecting. Included in that total was a $750 challenge donation by Jack Vetter of the Beneteau first 38s5 Tutto Bene, plus profits from member Barbara Brown's dazzling 'Get Your Pink On' T-shirts — the 2015 collector's edition. Funds raised will again be donated to the American Cancer Society.
Themed dining included tasty pulled piggy on a roll, coleslaw, and a pile o' pink cupcakes, plus outstanding watermelon tequila cocktails.
Eric Ochs and crew on the Moore 24 Hasta Nunca won the Pink Pigpetual Award for best display of color pink and pink energy. We'll have their photo in the upcoming August issue of Latitude 38, due out this Friday the 31st.
Receive emails when 'Lectronic Latitude is updated.
SUBSCRIBE