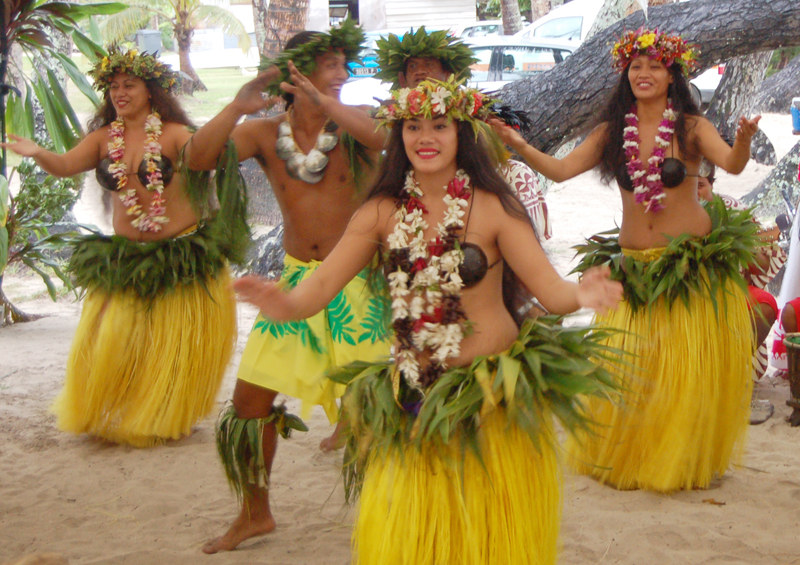 Back in 2008 when the Transpac YC decided to resurrect the long-dormant Los Angeles-to-Tahiti Race, cosponsors at the Tahiti YC in Papeete initially had to root around in the club's dusty attic before finally locating the event's top prize, the Fritz Overton Memorial Trophy. It will soon be polished up again, however, as the Transpac YC is now seeking entries for a 2016 race.
First established in 1925, the 3,700-mile course from San Pedro's Pt. Fermin to Papeete's Point Venus is roughly 40% longer than the Hawaii Transpac (slated to begin in July). But the biggest difference between the two contests is that the Tahiti Race is generally half running and half reaching, with the vagaries of the equatorial doldrums (ITCZ) thrown in as the ultimate wild card.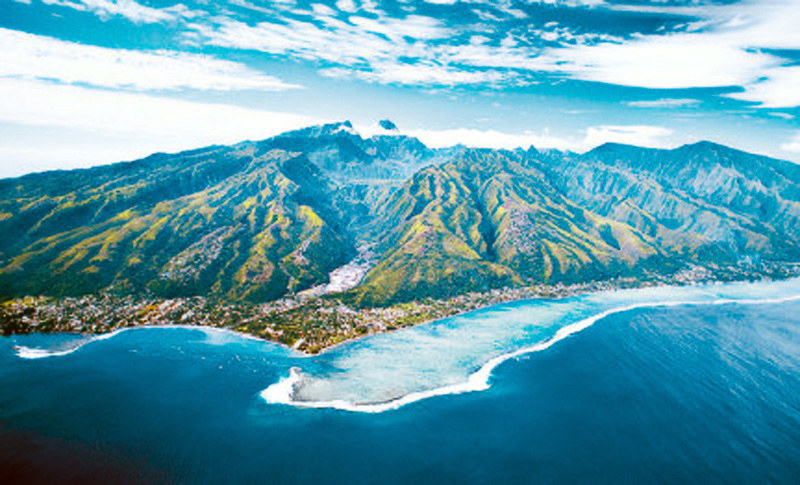 The Tahiti race's first reincarnation in 2008 drew four entries, with Doug Baker's Andrews 80 Magnitude 80 setting a new course record: 11 days, 10 hours, 13 minutes and 18 seconds (roughly a 13.5-knot average). The 2012 race attracted only two entries, but both were impressive: Karl Kwok's Hong Kong-based Farr 80 Beau Geste took line honors, but two day's later Steve Rander's Oregon-based Wylie 70 Rage corrected out to win — despite bow damage from colliding with a whale the night before her arrival. Neither boat broke the record.
Currently, "Transpac has received several inquiries from interested sailors about another race," says Race Committee Chair Dave Cort. Entry info and the official Notice of Race will be available on the Transpac website soon. Although a start date has not yet been announced, the race is expected to begin in mid-June 2016. Marks along the way? There aren't many: After the start, simply leave Catalina and the Tuamotu archipelago to port.
If you ever wanted proof that a newspaper article can be mostly true, yet very misleading, you only need to visit this Daily Mail site. The article is about Latitude's old friend Liz Clark of the Santa Barbara-based Cal 40 Swell, whom we knew and wrote about before she took off on her cruise 10 years ago. You've read about Liz in Latitude 38 many times, and she's contributed articles to Latitude many times also.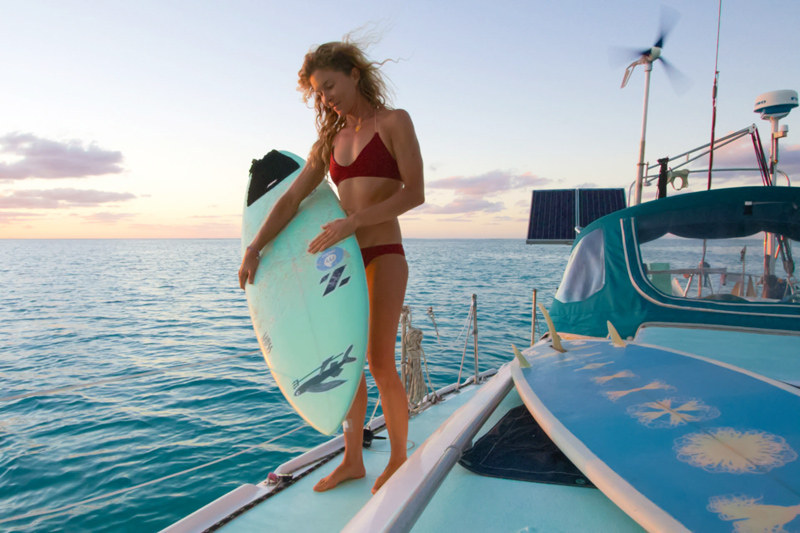 The title of the Daily Mail article is "Sailor wanted! Bartender spends 10 years sailing around the world after a generous benefactor gave her a yacht (and now she's looking for a travel partner)" and it immediately gives an entirely false impression of Liz and her life. First of all, while Liz tended bar at the Endless Summer in Santa Barbara years ago, being a 'bartender' is not now and never was her career. Second, the word 'yacht' would probably be taken the wrong way by most Daily Mail readers. Swell is a well-used and anything-but-luxurious vessel. Third, when it says "Sailor Wanted" and "now she's looking for a travel partner," it almost seems as if Liz is desperate for companionship. This is baloney. Liz is cute, fit as a fiddle, adventurous, and relatively young, and thus gets hit on about as often as a baseball. We're sure she'd like to have a partner, like 99% of humans, including our daughter the Devilette, who is also in her mid-thirties but still single. But singles are particular these days. Fourth, it's inaccurate to say that Liz has been "sailing around the world," as she's sailed Mexico, Central America, French Polynesia and Micronesia. No knock on Liz, but that's not even "around" the Pacific let alone around the world.
We're also going to accuse the Daily Mail of misrepresentation by omission. For nowhere did they mention the depth of Liz's commitment to eat well and responsibly, and treat the environment with love and respect. Liz is not a bartender, but a person who is attempting to show, by living through example, a different way to live.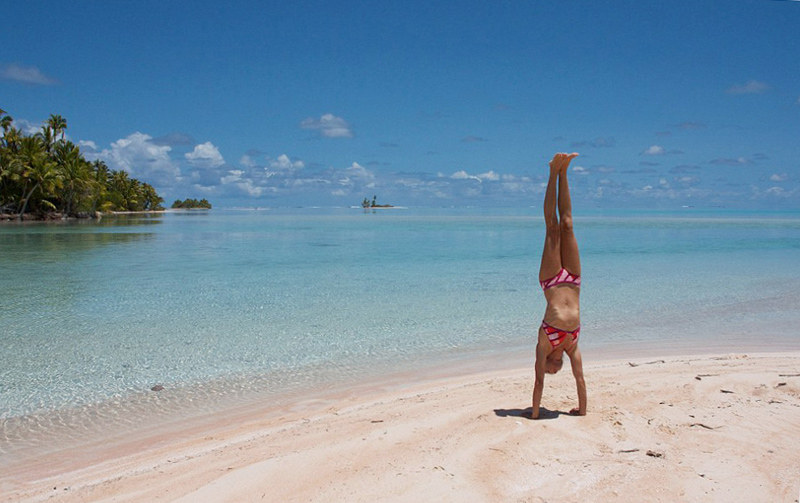 If we didn't know better, we'd think the Daily Mail only ran the feature as an excuse to run a large number of photos of Liz, often in a little bikini. One can only imagine the drooling that the photos induced in Old Blighty.
Receive emails when 'Lectronic Latitude is updated.
SUBSCRIBE