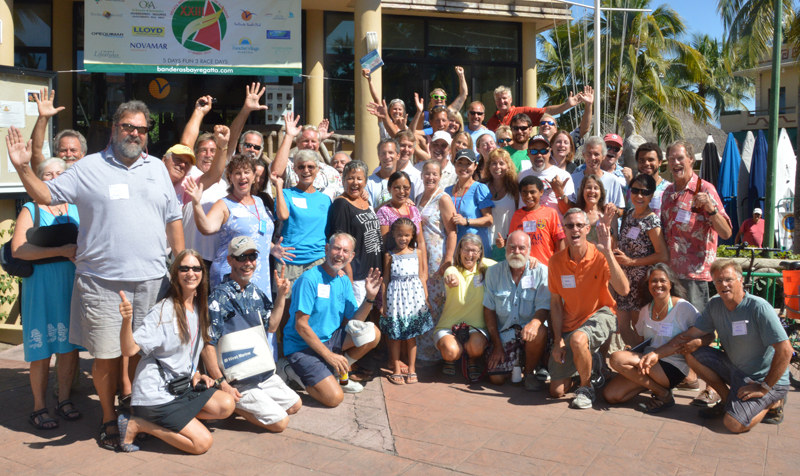 For nearly 20 years we've made great efforts to report on the annual westward migration that we call the Pacific Puddle Jump. Why? Because in the realm of cruising, the 3,000-mile passage from the West Coast of the Americas to French Polynesia is a substantial challenge — what you might call 'varsity-level' cruising.
As we learn each year at our annual PPJ Sendoff Parties in Mexico and Panama, all sorts of people on all sorts of boats are attracted to this challenge. And we always find it fascinating to learn about the inspirations that led them to this bold adventure.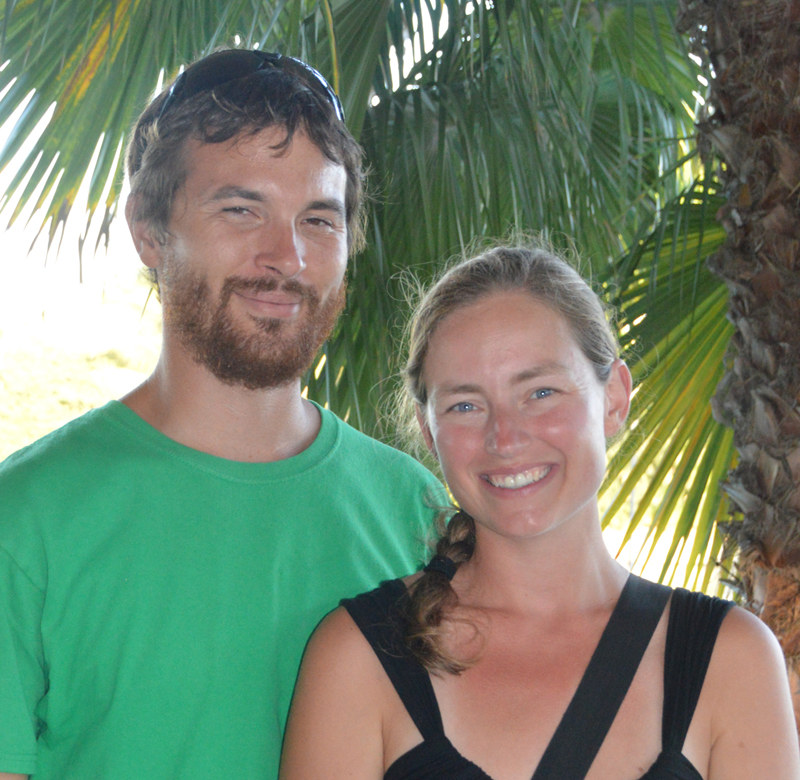 Take the Daybreak crew for example. When we met Matt and Megan Martz at last Wednesday's Pacific Puddle Jump Sendoff Party at the Vallarta YC, they explained that they were working in Alaska when they stumbled across the website of two guys who sailed around the world. "We didn't even know that was an option," says Matt. "We're from Indiana, so we'd never even been out on the ocean." That was five years ago. Today, they've become experienced sailors, their Port Townsend-based Nor'West 33 is fitted out for the crossing, and they're rarin' to go. At ages 29 and 30 respectively, Matt and Megan are among the youngest crews we met last week in Mexico.
This week, we're hosting two similar PPJ Sendoff events in Panama. Yesterday's PPJ fiesta at the Balboa YC drew a wide assortment of sailors, including a few who'd only been sailing for a year or two, and one couple who have been cruising since 1982, with periodic layovers to work.
Tomorrow we'll meet another batch of Jumpers from many countries at our final 2015 Sendoff Party at Panama's Shelter Bay Marina. Roughly 800 boats make the voyage to Tahiti each year — and we are sorely tempted to stow away aboard one of them!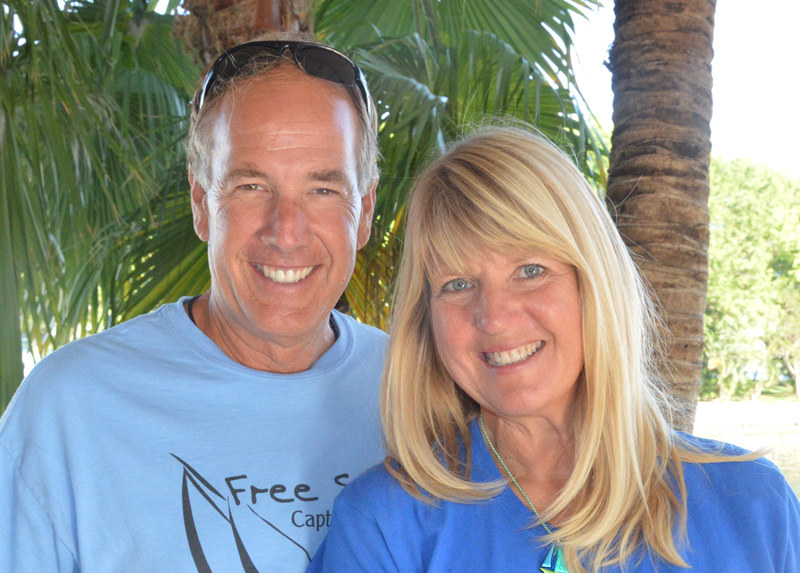 Yesterday marked the first day of racing in the 23rd annual Banderas Bay Regatta for [mostly] Cruisers. Based on having done many of them in the past, we'd guess the wind didn't blow much more than 15 knots, and the seas were almost non-existent for the 32-boat fleet. Ideal pleasure racing conditions.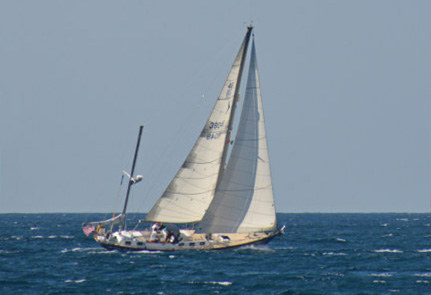 First day winners were: In Cruiser D, Barry and Sylvia Stompe of the Sausalito-based Hughes 48 Iolani, who we warned everyone were a threat even though they have a ketch. Patsy Verhoeven, who came all the way from La Paz, was second. In Cruiser E, Alan Robin's J/130 Itajime bested Tom Shafer's Ericson 38 Surface Charge. In JAM (Jib and Main), Glen Campbell's Cal 29 Margot Louisa took Joel Gerber's Hunter 40 40 Love. Class G, the Jack 'n Jill, was claimed by Ben and Lucie Mewes with their Van de Stadt 41 Georgia. Cam McDonnell's Corsair 31 Windtrekker took the two-boat multihull division. Linda Sweet's Varianta 44 Olas Lindas captured the six-boat Performance A, while Ken Yachechak's J/24 Juggs took Performance B.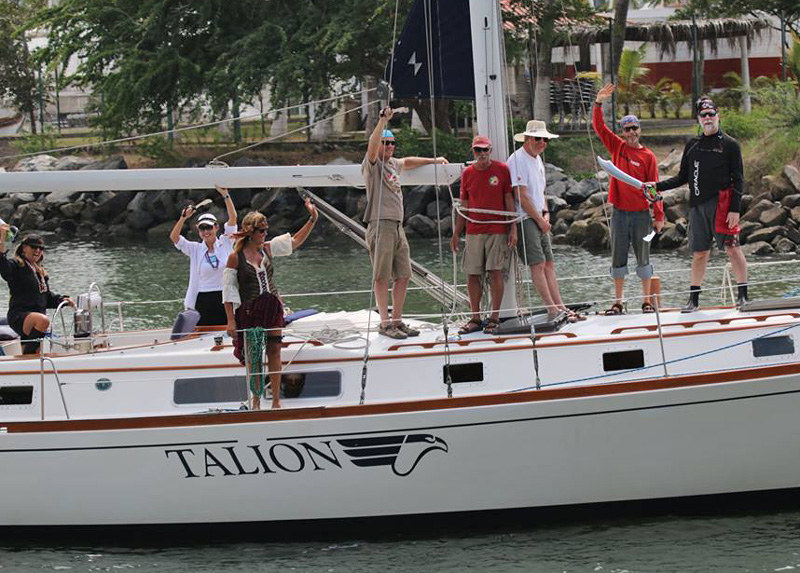 Compare the Banderas Bay Regatta conditions with those for yesterday's Gill Commodore's Cup in Sint Maarten, which is at about the same latitude as the BBR, but at a very different longitude. A record 81 of the 215 boats that will do the St. Maarten Heineken Regatta (which starts today) battled 30-knot winds — which are four times as strong as 15-knot winds — and breaking seas. It was a tough day. And a lot of small boats race in the Caribbean. For instance, there were eight Melges 24s, which would disappear in the troughs but also enjoy high-octane surfing.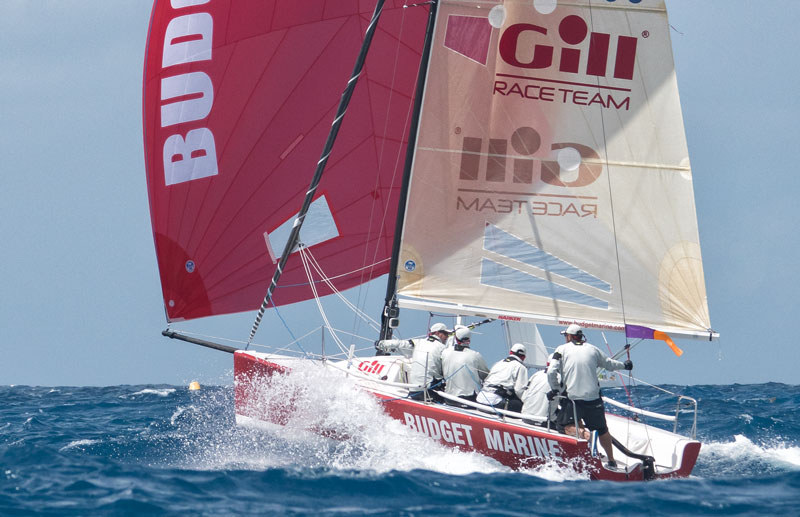 Carrying the banner high for the West Coast in CSA 2 was Greg Slyngstad with his J/125 Hamachi. A regular in Pacific Cups and the Rolex Big Boat Series, Slyngstad had two bullets in two races against top-flight competition.
Receive emails when 'Lectronic Latitude is updated.
SUBSCRIBE