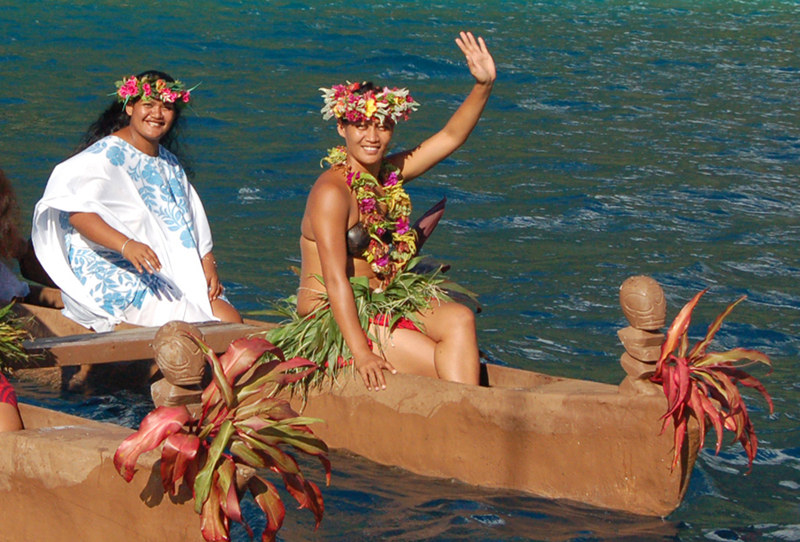 When voyaging sailors need to cross a big patch of water, they typically wait for the ideal seasonal weather window to make the trip. For the international group of westbound sailors now poised for departure to French Polynesia along the west coast of the Americas, that time is right now through the end of May.
Regardless where they jump off from, they'll face a crossing of 3,000 miles or more before making their first landfall in the remote volcanic islands called the Marquesas. Long ago we dubbed the ambitious voyagers who make this crossing Pacific Puddle Jumpers. And each year we look forward to getting to know many of them, and reporting on their journeys in the pages of Latitude 38.
Because the two largest groups of PPJers stage for departure each year in Nuevo Vallarta, Mexico, and Panama, we host free annual Pacific Puddle Jump Send-Off Parties at both places. In addition to giving informational seminars on PPJ issues and interisland cruising, we interview each crew for mini-bios that will appear in the magazine. As you'll see below, that process begins this week at the Vallarta YC, and continues next week in Panama at the Balboa YC and at Shelter Bay Marina. More than 150 crews from at least a dozen nations are currently registered on the PPJ website, so we should have our hands full — and we'll undoubtedly hear many fascinating cruising tales.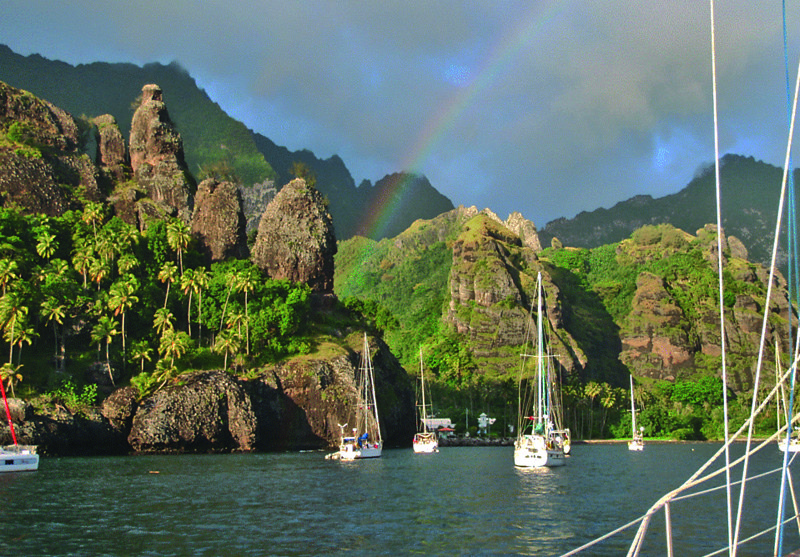 Here are the key dates for 2015:
• Feb 25 — Vallarta YC PPJ Seminar & Party, 3-6 p.m., Nuevo Vallarta (at Paradise Village Marina). Drinks, snacks, PPJ presentation, and interviews of crew for inclusion in Latitude 38.
• March 4 — Balboa YC PPJ Seminar & Party, 11 a.m.-4 p.m. (just past the Pacific end of the Canal). Program similar to above, plus Tahitian rep will attend.
• March 7 — Shelter Bay Marina, 10 a.m.-4 p.m. (Caribbean side of Canal.) Program similar to above, plus Tahitian rep will attend.
• June 19-21 — Tahiti-Moorea Sailing Rendezvous, Papeete waterfront and Club Bali Hai Hotel, Moorea. (A three-day event that celebrates the Puddle Jumpers' arrival and introduces them to traditional Polynesian music, dance, cuisine and sport.)
Latitude staff will also be giving informational seminars on the PPJ and cruising French Polynesia at the Strictly Sail Pacific boat show in Oakland in April (dates TBA). Look for additional updates here, at the website, and in the pages of Latitude 38 magazine.
Receive emails when 'Lectronic Latitude is updated.
SUBSCRIBE