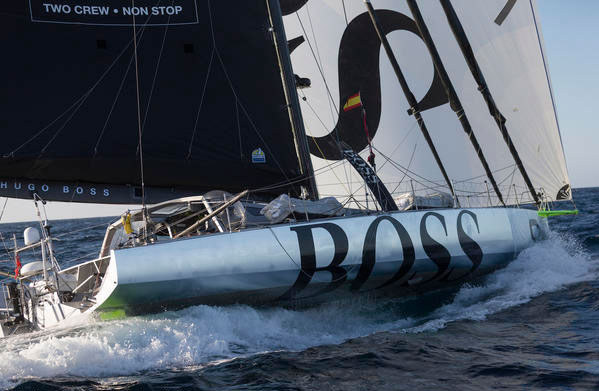 After leading the doublehanded Barcelona World Race for the better part of two weeks, Hugo Boss dismasted on Wednesday night in the South Atlantic Ocean, about 370 miles east of Salvador de Bahia, Brazil. The IMOCA 60 had already set a new record for the passage from Barcelona to Gibraltar in the Mediterranean and a course record to the equator.
Pre-race favorites Alex Thomson, a 40-year-old Brit, and Pepe Ribes, a 43-year-old Spaniard, estimated that they had extended their lead to about 60 miles when the rig came down in a moderate easterly and big seas.
Both sailors were on deck making a headsail change when they believe that the central pin in the headsail furling drum sheared, leaving the mast unsupported from the front of the boat. Thomson watched helplessly from the bow as the mast and sails fell backward. "I looked up and instinctively I knew the mast was going to fall down," he said. "It kind of hovered there for a few seconds and then fell backwards into the water. Within a couple of minutes the mast broke in two where it was hinged over the boat. Pepe did a great job with the grinder cutting it away before the mast made a hole inside the boat in the big waves we had."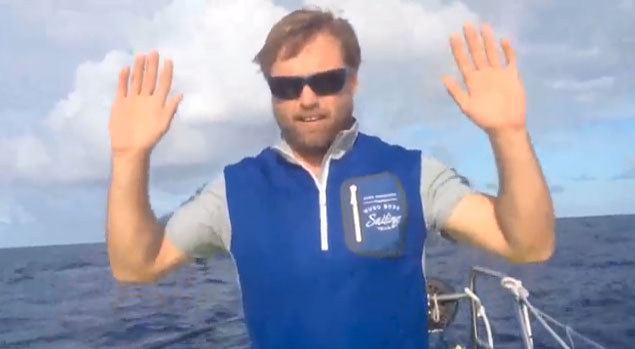 They are now motoring to Salvador de Bahia, making steady progress at about 6 knots, with enough fuel to get most of the way to port. Bernard Stamm and Jean Le Cam on Cheminées Poujoulat took over the lead in the nonstop around-the-world race, which started on New Year's Eve. Guillermo Altadill and José Munoz on Neutrogena, who had been racing neck-and-neck with Stamm and Le Cam, have gone into 'stealth mode,' hiding their position from the competition and the rest of us. See www.barcelonaworldrace.org for more.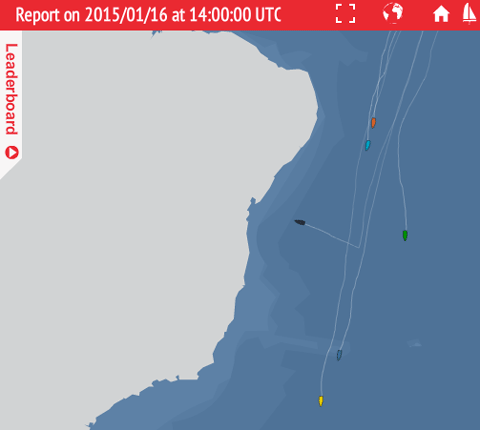 "We had a passage from hell after leaving Panama for Hawaii," reports Randal Barnhart, 69, of the Alaska-based Yankee Clipper Westwind. When we met him and his wife Carole almost a year ago at our annual Pacific Puddle Jump party in Panama, they were poised to cross the outbound track of their 15-year circumnavigation.
Our interview with Randal and Carole was one of the most fascinating chats we had during that busy day — we talked to nearly 50 crews — so we were eager to follow up via email. But they didn't get around to emailing us back until this week, having now returned to their homeport of Petersburg, in Southeast Alaska.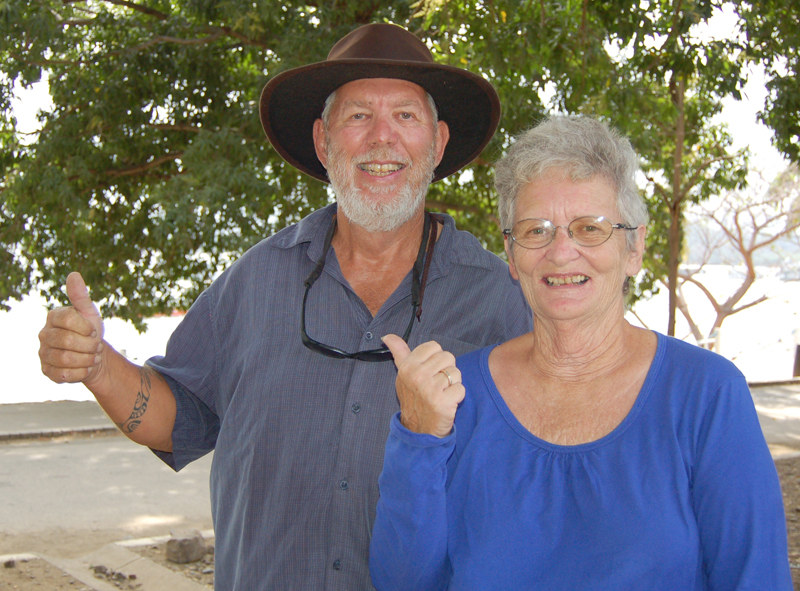 Randal and Carole did cross their outbound track on May 24, but there was no time for celebration because they were struggling to survive while in the throes of Hurricane Alvin's violent winds. The first hurricane of the Pacific season, Alvin came down on them north of remote Clipperton Island, mercilessly battering the 49-ft fiberglass ketch and her crew.
Randal explains, "We took 65 days to get [from Panama] to Hawaii in survival mode, with forestay damage, the genset down, fuel nearly gone, very low on water, our main engine starter gone bad, our emergency 500 watermaker having failed, hand steering, and with an injured ankle from a hatch slamming on it. All after the hurricane hit us with 80–knot winds. I had to use all my knowledge to get us to Hilo alive," says the retired paramedic. "My wife was not happy. On the good side, though, it was a great weight-loss program, as I lost about 35 lbs. Who said sailing is boring?"
This raucous finale to the couple's 15-year cruise was one of many wild adventures they experienced, including surviving the devastating 2004 tsunami in Malaysia, dodging pirates in the Mozambique Channel, and Randal going temporarily blind due to a diving incident. Read more about their trip in the upcoming issue of Latitude 38 magazine.
Receive emails when 'Lectronic Latitude is updated.
SUBSCRIBE