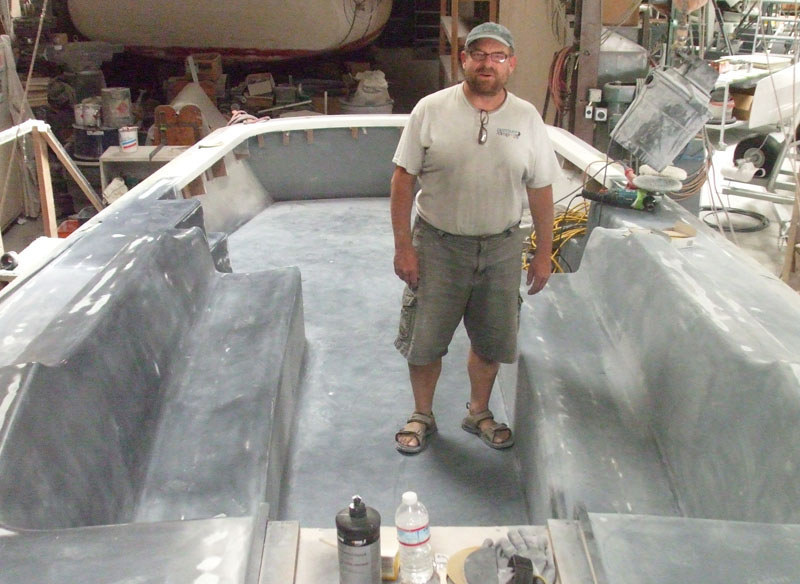 The latest addition to the Wyliecat line of sailboats, the Wyliecat 40, is taking shape at the Wyliecat factory in Watsonville. Wyliecat is the last of the local production boat builders, and continues the proud tradition of fast, fun-to-sail boats that the Santa Cruz area became known for several decades ago. When I got a call recently from Tom Wylie telling me that the deck plug for the new boat had been finished, he didn't have to ask me twice to head over to see it. A new boat is always an exciting proposition, and it's pretty rare to have the opportunity to get an advance look at a boat before it is completed.
The deck plug is a full-size mock-up of the decks, and is used to make the female mold that will in turn be used to build the cored-fiberglass deck, cockpit, and house. The plug has no hardware on it, so it is a wide-open invitation to dream about how the decks should be configured and how the boat should be set up for sailing. Boats built in Santa Cruz were known for their high quality, and that tradition continues with Wyliecat. The deck plug is beautifully finished, with smooth, rounded corners, and seats that are molded to keep you seated even when the boat is heeled. Although I had seen profile renderings of the boat before seeing it in person, the actual boat is prettier than it is on paper.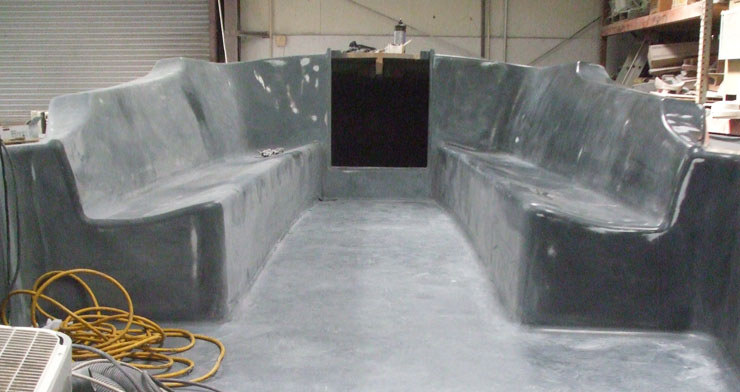 The new 40 was conceived as an education and research vessel, with room to conduct ocean research or to carry up to 25 passengers on the broad aft deck and in the large cockpit. However, hull number 1 is currently slated to be a private vessel for local sailing and extended cruising.
"This is going to be a very pretty boat," says Wylie. "It is going to look good sitting at the dock, and it is going to be even prettier under sail." Two sail plans are available: the 'traditional' catboat rig that Wyliecats are known for, and a cat-yawl rig that adds versatility to the sail plan, although at the expense of top-end speed. Either way, this is going to be a very cool boat.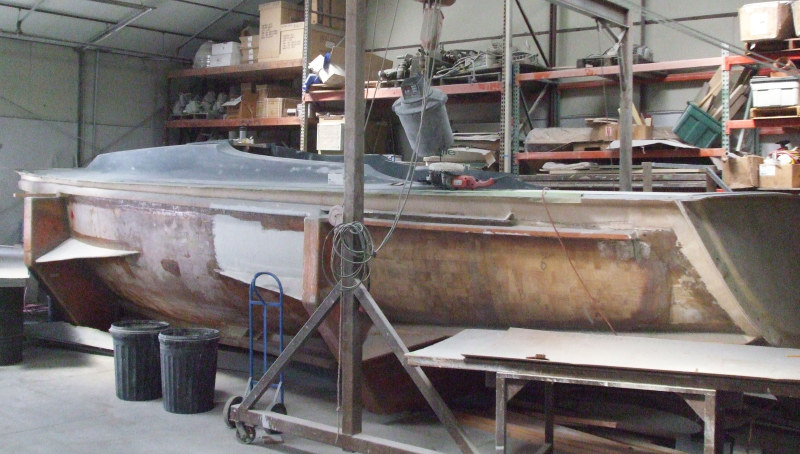 Receive emails when 'Lectronic Latitude is updated.
SUBSCRIBE