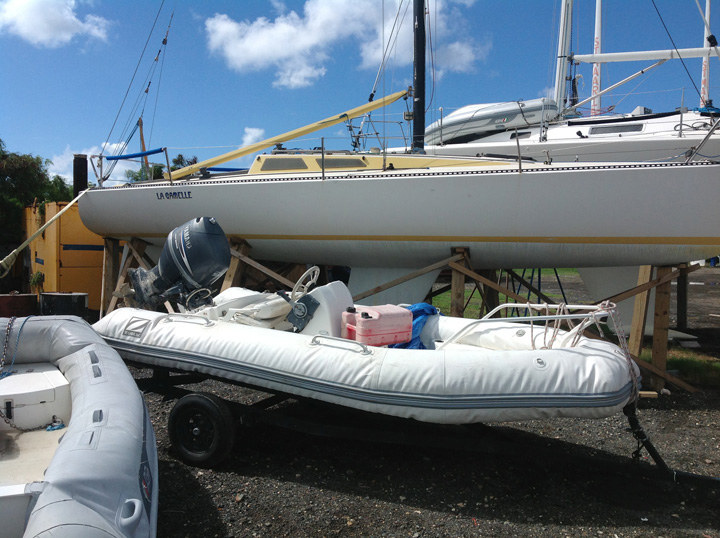 When you leave a boat unattended in the tropics — as the Wanderer has left the Olson 30 La Gamelle at the St. Maarten Shipyard — you never know what to expect when you return.
We did expect a bilge full of water, because it rains like crazy in the summer in the Caribbean, and there isn't any way to keep an Olson completely watertight.
We did expect a lot of grit on the boat, because hey, the Olson was kept in a boatyard, and boatyards in the Caribbean often aren't the cleanest places in the world.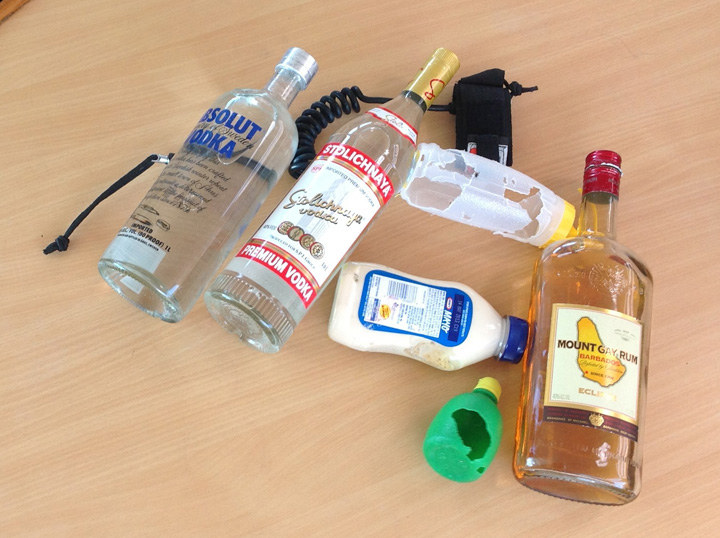 What we didn't expect was to find that rats — or mice — had climbed aboard and decided to feast. Based on the debris, we have some clues about their dietary preferences. For example, they don't drink, based on the fact that they ignored the Mt. Gay, Stoli and Absolut. However, they demonstrated a strange appetite for candle wax, tampons, boogie board foam, Avon Skin So Soft, and plastic honey bottles. After half a roll of toilet paper, they decided it didn't suit their appetites. But their sampling did leave the inside of the boat looking like a confetti convention.
Rats/mice are well known for feasting on boat wiring. We're not sure if they supped on any wiring in La Gamelle, nor do we care. La Gamelle is an electronics-free boat by choice.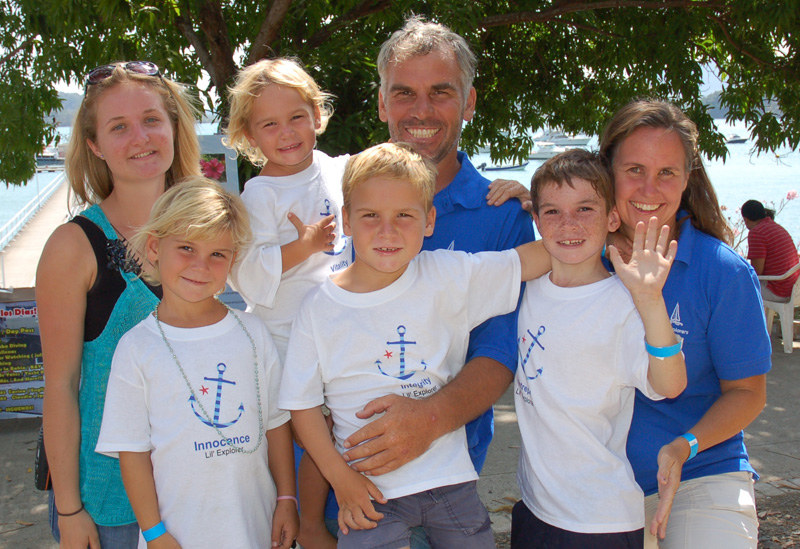 There's probably no place on earth that sees a greater convergence of international cruising yachts than the Panama Canal — especially between February and May. That's when the annual migration of South Pacific-bound adventurers funnels into it from all over the world.
So, naturally, this is the perfect time to stage our annual Panama Puddle Jump Send-Off Party at the Balboa YC. Located just beyond the famous Bridge of the Americas on the Pacific side of 'The Ditch,' the club is celebrating its 100th anniversary this year.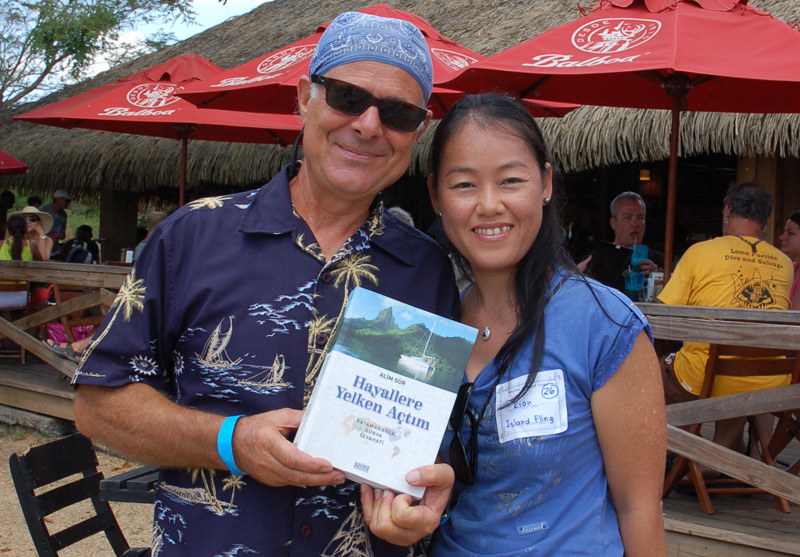 Our fiesta on Saturday (March 1) drew roughly 140 sailors from at least a dozen countries, aboard 43 boats — a Pacific Puddle Jump party record. Members of the club magnanimously picked up the tab for both free drinks and snacks for all, we put on a three-part multimedia presentation about the crossing and cruising in French Polynesia, and singer/guitarist Frank Nitte — Latitude's 'man in Panama' — entertained the crowd while we conducted mini-interviews of each crew.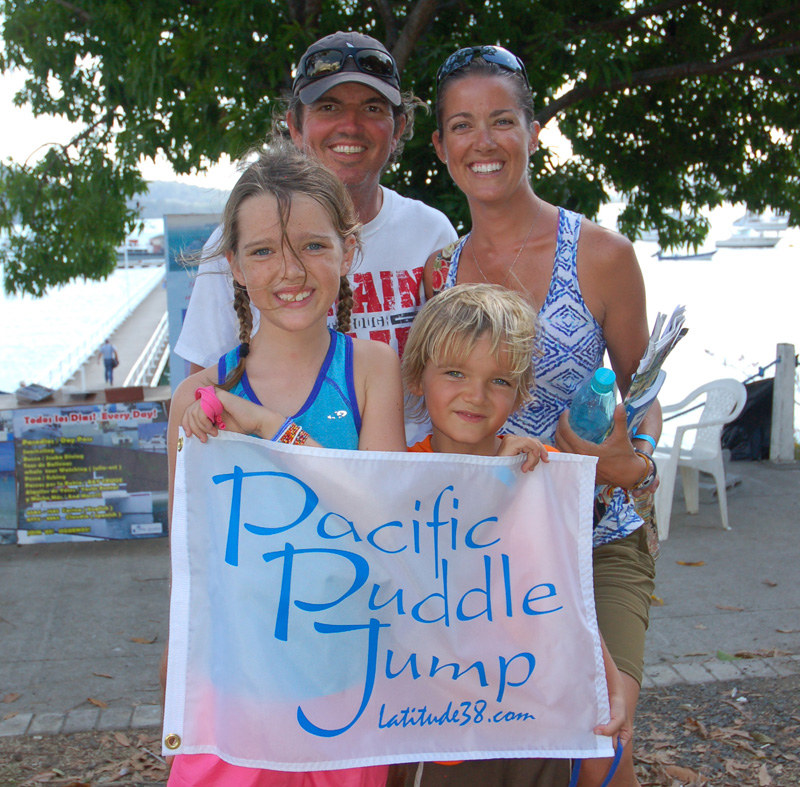 With 43 boatloads to interview, our Q&A sessions had to be super-short, which was a shame, as each crew seemed to have fascinating tales to tell: There were Aussies, Brits, Canadians, Spaniards, South Africans, Belgians, New Zealanders, you name it — even Russia was well represented. You'll soon meet them all in an upcoming edition of the magazine. In the meantime, we're headed to Puerto Vallarta this week to meet the Mexico-based contingent of Pacific Puddle Jumpers at our annual Mexico PPJ Send-Off Party at the Vallarta YC in the Paradise Village Resort (Friday, March 7, 3-6 p.m.).
World-class solo racer, Alex Thompson is well known in racing circles for singlehanding the Hugo Boss-sponsored Open 60 around the world. Last year Alex wowed sailors worldwide by performing a keel walk — climbing onto Hugo Boss' exposed keel bulb while she was sailing and then jumping off in dramatic fashion, all the while wearing a smart black Hugo Boss suit.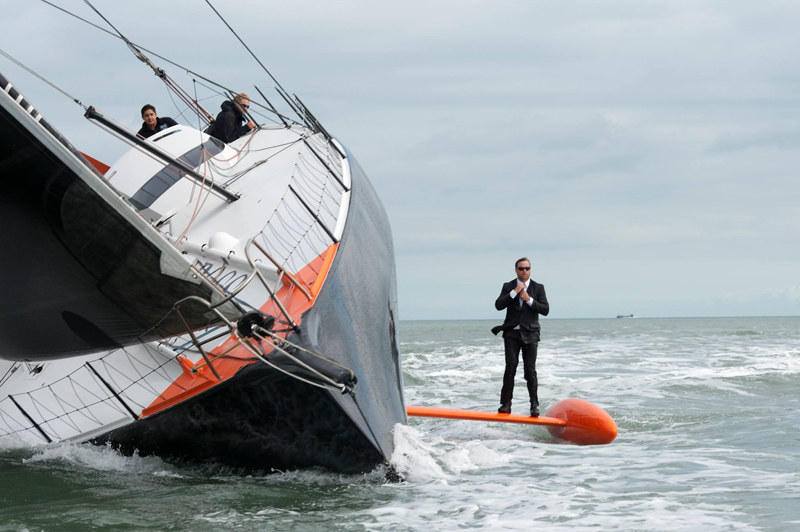 This time around, Alex, once again dressed in his finest Hugo Boss threads, stands at the base of his steeply heeled boat's mast and jauntily scampers to its pinnacle some 30 meters in the distance. Once at the top the fast-moving boat, he stands for a few moments before launching himself into the ocean off the Spanish coast. You can watch the remarkable video here. We'd probably shy away from trying this ourselves, but it sure looks amazing.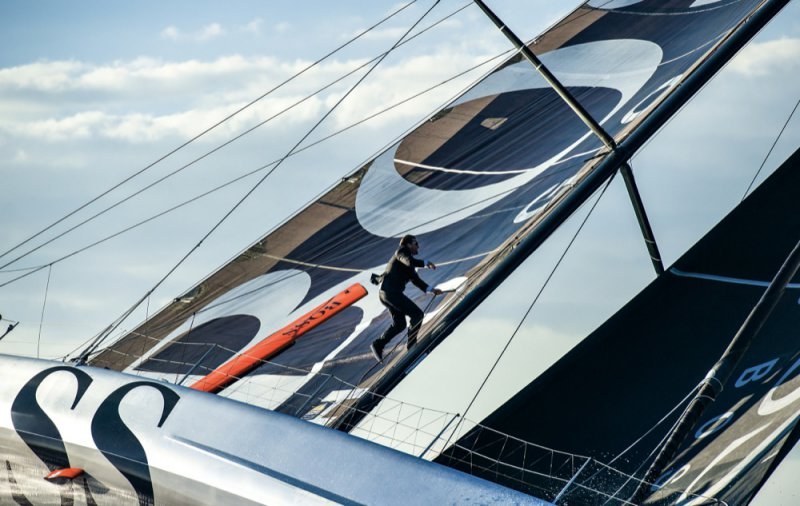 Receive emails when 'Lectronic Latitude is updated.
SUBSCRIBE