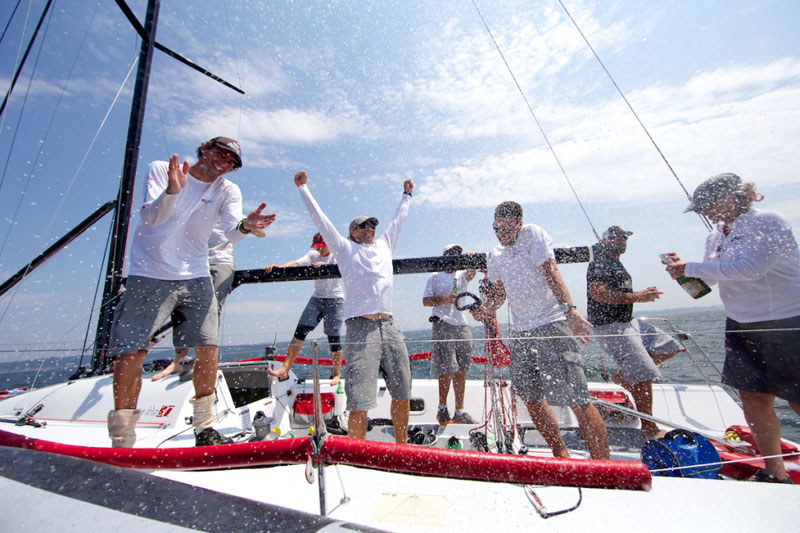 Saturday's Westpoint Harbor Marina Regatta was co-hosted by Sequoia YC and the eponymous marina in Redwood City, with startline duties provided by Treasure Island YC on the northeast side of TI. Because of the America's Cup, the course was modified this year to pass two buoys to port near Angel Island's Pt. Blunt – rather than rounding Alcatraz – before running down the South Bay to the finish at the entrance to Redwood Creek.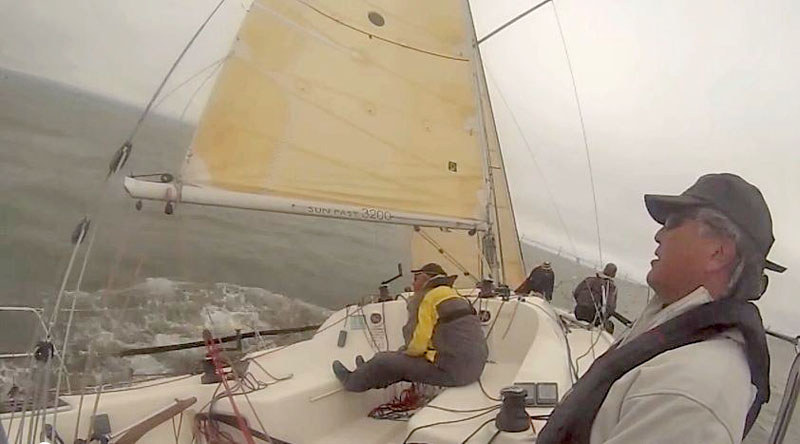 SeqYC fleet captain Richard Butts reported that it was a very busy day on the Bay. "The YRA 2nd Half Opener moved to a course south of the Bay Bridge due to the America's Cup. With over 200 boats entered and a starting sequence which put them in the same area as the Westpoint boats, it made for some interesting sailing. Reportedly some of the YRA boats thought something was not right as the Westpoint boats did not round the first mark of the YRA course." See www.sequoiayc.org for Butts' complete report and results, and www.yra.org for results from both days of the 2nd Half Opener.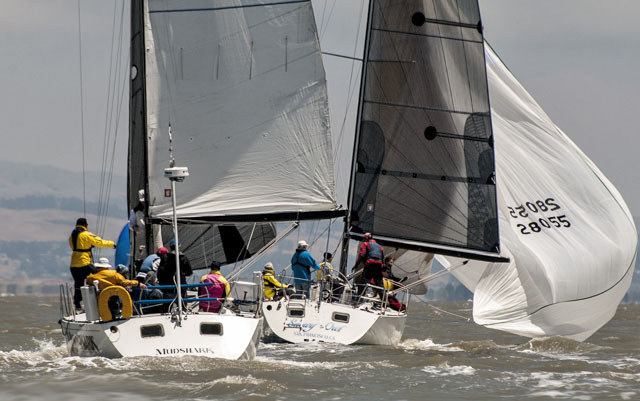 Dick Loomis of Richmond YC, his daughter Kelly, and his Snipe took a road trip to Ashland, Oregon, last week for Rogue YC's Southern Cascade Regatta on Howard Prairie Lake. They brought home a third place trophy in the Snipe District Championship.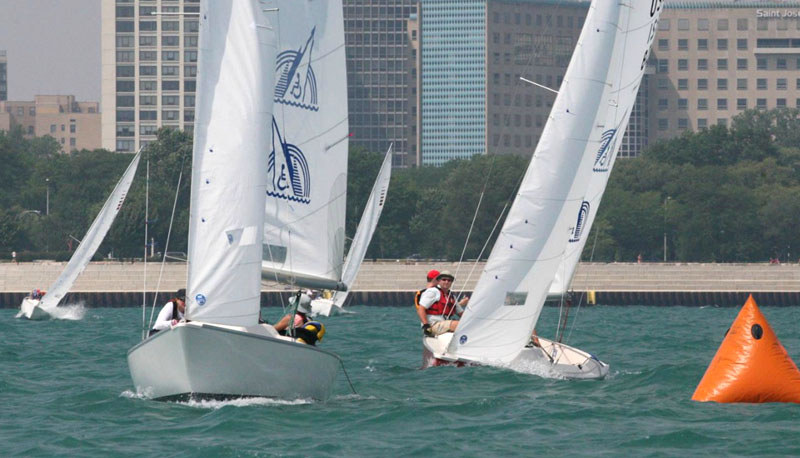 Robert E. Jones and Ken Kelly of Corinthian YC of Seattle and Royal Victoria YC won the Freedom 20 division of Chicago YC's North American Challenge Cup, which also featured Paralympic class 2.4mR singlehanded boats and Sonar triplehanded boats, on July 26-29.
Kiteboarding sibs Johnny and Erika Heineken from Larkspur have done it again, winning the West Coast Open/Canadian National Championship July 26-28 at Squamish Windsports Society in British Columbia. Johnny placed first overall, while Erika placed ninth overall and first female. "Extra props to Johnny for sailing smart and consistent all thee days," wrote Erika on her blog. "Pretty cool to win this event for the third time with him."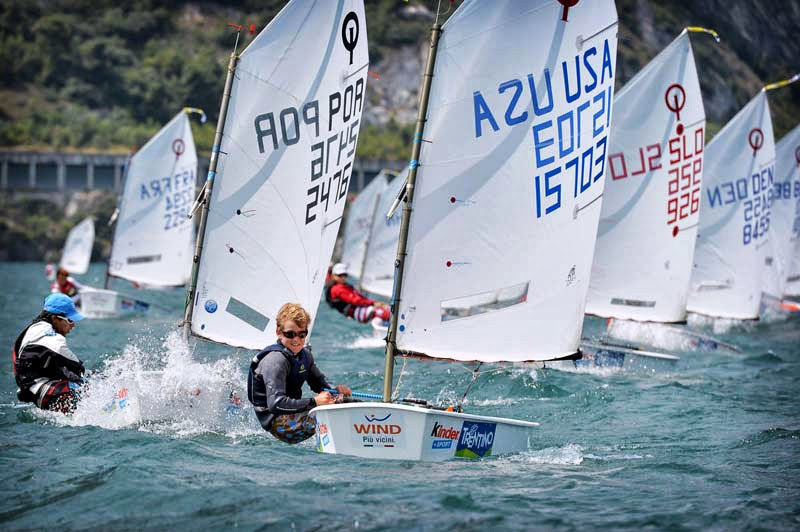 Marin County teenager Romain Screve finished 36th in a 259-boat fleet at the Opti Worlds, hosted by Fraglia Vela Riva in Riva del Garda, Italy, on July 15-26.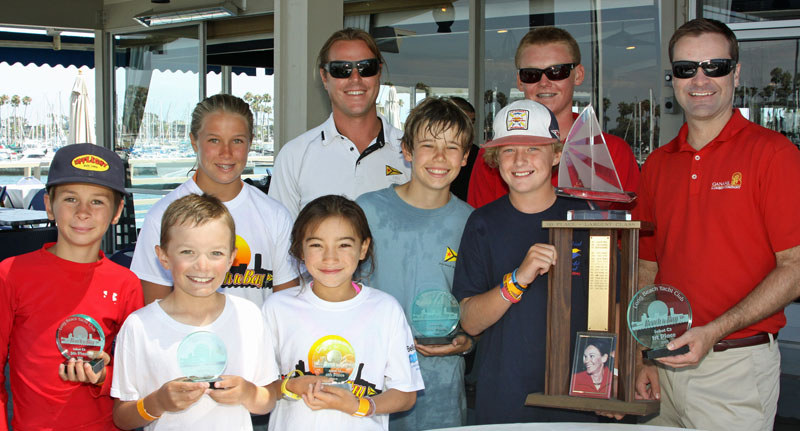 Carsen Lenthall of Dana Point YC took first place in Long Beach YC's Beach to Bay Race on July 25, winning the Jessica Uniack Memorial Perpetual Trophy, sailing in the 64-boat Sabot C3 class. Lasers, CFJs and Optis raced too. The course goes from Shoreline Marina to the yacht club, about five miles.
At the 213-skiff 29er Worlds hosted by Kalovig Sailing Center in Denmark, Dane and Quinn Wilson, brothers from Ojai, are in sixth place in the Gold Flight Finals. The regatta continues until August 2.
Tom Ehman of ACEA and GGYC, Michael Menninger of AYSF, and Nevin Snow of Team USA45, will present a 'Cupdate' at Corinthian YC tomorrow night. If you're not sure who those people are or what those initials mean, you can find out at cyc.org/event/speaker-series. It's free, but the club needs your RSVP.
Receive emails when 'Lectronic Latitude is updated.
SUBSCRIBE