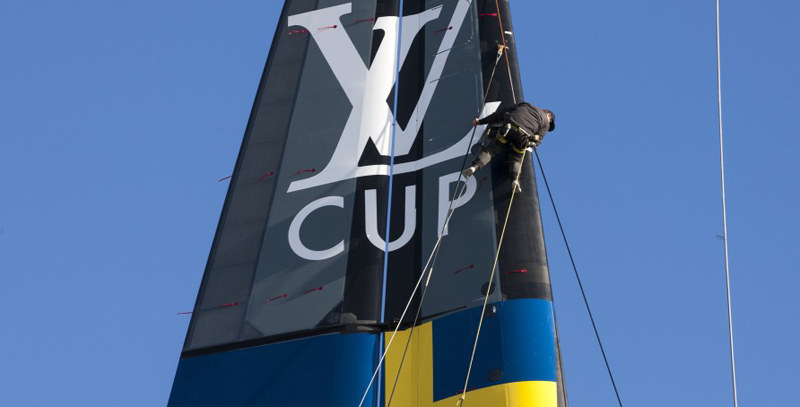 In the aftermath of America's Cup crewman Andrew Simpson's death last month during a training sail, there has been substantial speculation about whether the Swedish Artemis Racing syndicate would continue its quest for the Auld Mug — especially since the team has remained silent about its plans. In an announcement this morning, however, Artemis CEO Paul Cayard made it clear that his team will compete:
"We are working around-the-clock to get our new boat ready, in the water, and to prepare our team to race" said Cayard. "We still have a mountain to climb, but our plan is to launch our new boat in early July and get ourselves in a position where we can race by the end of the month."
While that news is reassuring — and we wish them the best of luck — it undoubtedly still leaves many Cup enthusiasts scratching their heads and asking, "How can they wait until the end of July to race, when the Louis Vuitton challenger series has long been slated to begin July 7?"
The answer is complicated. As self-described America's Cup geek Jack Griffin (of cupexperience.com) recently explained to us, with only three challenging teams, the early 'round robin' races of the Louis Vuitton Cup only give "a seeding order for the semi-final. No one is eliminated in the round robin."
Furthermore, he adds, "The top team from the round robin has the choice of sailing in the semi-final or going straight through to the final of the Louis Vuitton Cup." The way we understand it, if Artemis sits out the round robin races because its boat isn't ready, they will go into the semi-final (currently scheduled for August 6) as the third seed.
Still scratching? Yeah, us too. Needless to say, if there were a dozen teams competing, the initial round robin process would make more sense, as some teams would be eliminated. With only three challengers, however, its main purpose this time around is for 'seeding' and practice — something all teams need plenty of.
A new schedule was released by the America's Cup Event Authority (ACEA) this morning, but we expect it will be revised again, as Artemis Racing is still listed to compete in the early rounds.
One of the broader questions for would-be race fans, of course, is how these scheduling hiccups will affect those who've already purchased bleacher tickets, arranged charter boat rides, and secured coveted window-seat reservations at the St. Francis and Golden Gate YCs? As we reach for our aspirin bottle, we can only imagine the headaches Cup organizers are enduring these days.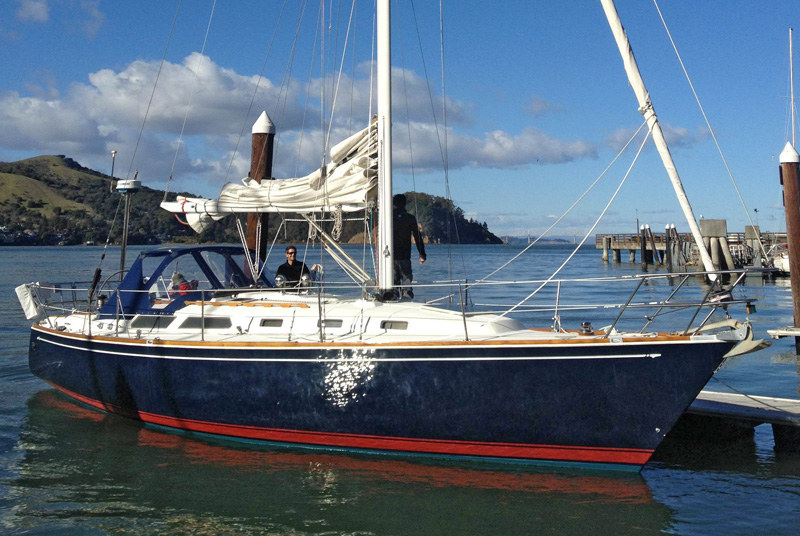 "I'm interested in taking my Sabre 38 MkII Aegea up to Tomales Bay," writes San Francisco's John Zeratsky. "According to Bob and Carolyn Mehaffy's Cruising Guide to San Francisco Bay, it should be possible to take a deep-draft sailboat into Tomales Bay if timed right. Since Aegea draws 6.5 feet, I'm curious to hear more recent, personal accounts. Do you know anyone who's made the trip? I'd love to hear from fellow Latitude readers who've been there."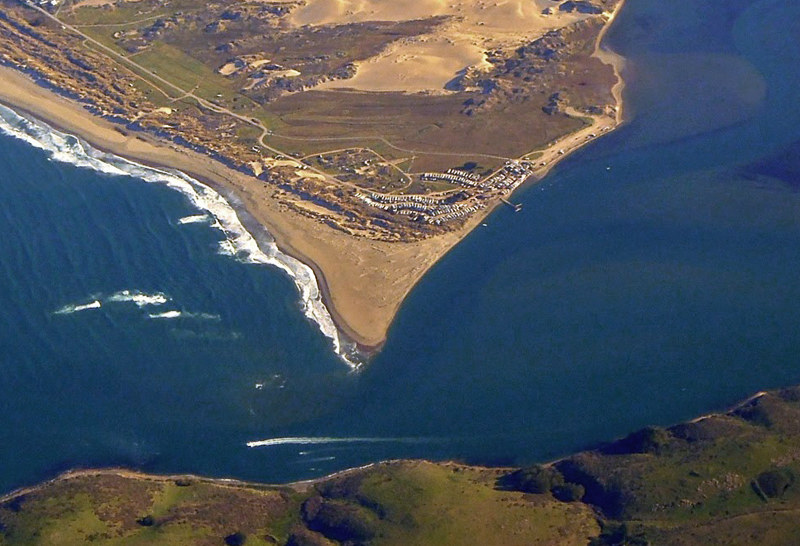 With a sandbar that restricts a large portion of the mouth of Tomales Bay, entering can be tricky. Common advice is to enter in the morning at high tide before the winds pick up. Summer's strong northwesterly winds can kick up serious rollers on an ebb tide, so timing is paramount when navigating the entrance. But seeking out recent local knowledge is a great idea. Anyone have some fresh tips for John? Email us, and we'll be sure to pass it on!
There are all sorts of fun things to do around the Bay to take advantage of this weekend's good weather. Typical summer winds mean sailing will be a hoot, but if you're looking for something onshore, check out the following list of events.
June 8, 9 a.m.-noon — World Oceans Day. Created at the 1992 Earth Summit to celebrate the stuff that makes up 70% of our planet, there are events planned all over the globe, including one in Oakland. "West Marine is partnering with Save the Bay for World Ocean's Day at the MLK, Jr. Regional Shoreline in Oakland," says Margo Donohue. "There will be a Scavenger Hunt along the shoreline while volunteers from both Save the Bay and West Marine clean the waterways ,which are a part of the marshland at San Leandro Bay, with a barbecue to follow." www.savesfbay.org/westmarine
June 8, 11 a.m.-3 p.m. — Spaulding Wooden Boat Center Open House. Across the Bay in Sausalito, tour Spaulding's extensive updates, catch a free sailboat ride and chow down on some tasty barbecue. www.spauldingcenter.org
June 8, 3 p.m. — Music of the Sea for Kids. In the City, head down to Hyde St. Pier and pay $5 to board Balclutha (kids under 16 are free) for some sea chanty fun. (415) 447-5000.
June 9, 12-5 p.m. — Sailing, Sipping & Seascapes. Get upscale at Modern Sailing in Sausalito with live music by Jaime Alvaro of Bamboo Peru, gourmet grub by Saylor's of Sausalito and marine oil painter George Sumner's latest paintings. No admission fee; sailboat rides will be available from 12-3 p.m. ($40; pre-registration required at 415-383-8250).
June 9, 1-4 p.m. — Cal Sailing Club's Intro Sail. End the weekend with a little free sailing at Berkeley Marina (repeats every Sunday). www.cal-sailing.org
Receive emails when 'Lectronic Latitude is updated.
SUBSCRIBE