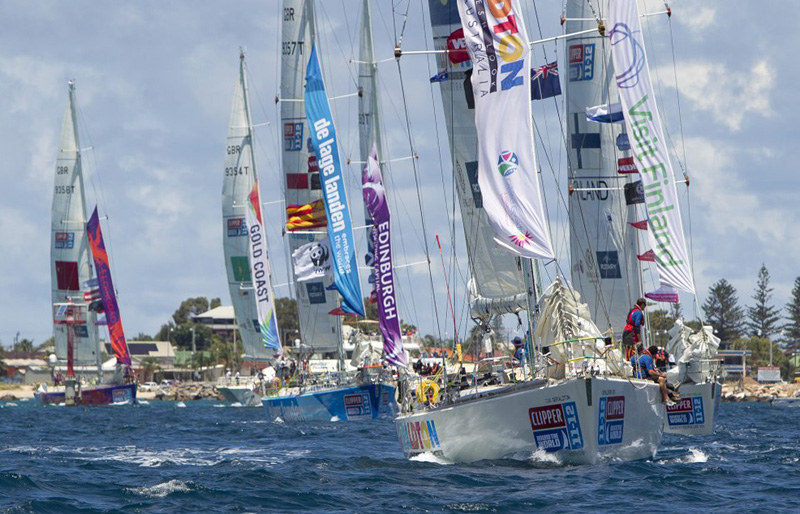 Despite San Francisco Bay's reputation as one of the finest sailing venues in the world, it has rarely been chosen as a stopover for around-the-world races. Early next month, however, the 10-boat Clipper Round the World Race fleet will blast beneath the Golden Gate en route to their Leg 6 finish line off the Golden Gate YC.
Immediately after completing the 6,000-mile leg from Qingdao, China, each boat will proceed to Oakland's Jack London Square, which will serve as their home base during their visit — which will include dockside tours for race fans during the Strictly Sail Pacific boat show (April 12-15).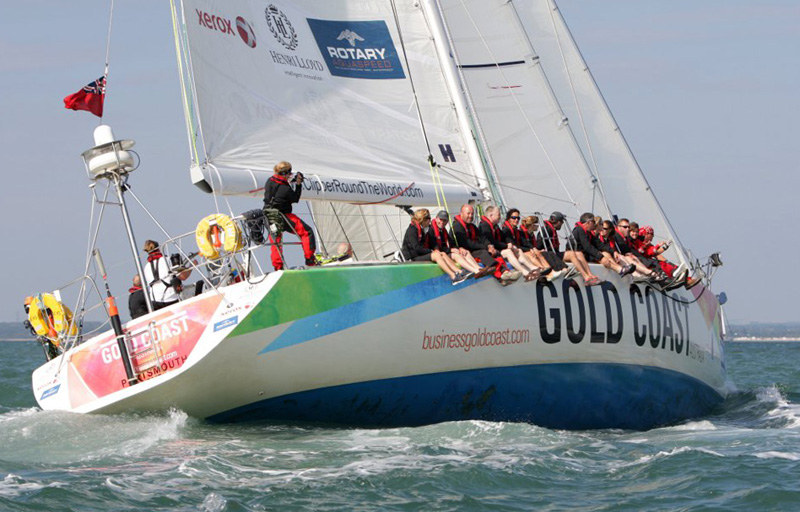 To insure each boat gets a warm reception — and to expand public access to the fleet — each boat has been assigned a host organization from the local marine community. We were thrilled to learn that Latitude 38 drew Gold Coast Australia in the sponsor lottery, as she is the current event leader. (And no, we didn't bribe the race committee for that honor.)
Other affiliations are: Encinal YC sponsoring the Dutch entry De Lage Landen; OCSC hosting Derry-Londonderry; Corinthian YC with Edinburgh Inspiring Capital; Richmond YC with Geraldton Western Australia; J/World with Singapore; Club Nautique with New York; Dragonboaters with China; California Canoe & Kayak, Bay Green and Bay Crossings with Visit Finland-Welcome to Yorkshire.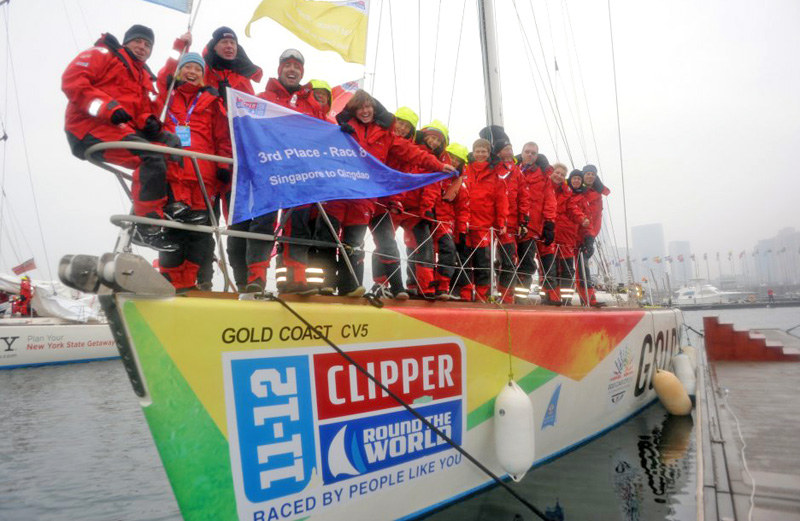 One of the main responsibilities of these sponsors will be to organize a throng of revelers to greet their vessel at the Jack London guest dock whenever it arrives — day or night. We strongly encourage you to join in the fun and volunteer to assist one of these sponsoring organizations. And we'd be thrilled to have you help the Latitude staff welcome Gold Coast Australia.
For more info on this thrilling romp around the planet — including a real-time racing tracking chart — click here.
With a lot of Puddle Jumpers having left or getting ready to leave the West Coast of the America's for French Polynesia, lots of cruisers are probably wondering whatever happened in the case of Stefan Ramin, the German cruiser with the 46-ft catamaran Bayu, who was found murdered last October. Liz Clark of the Santa Barbara-based Cal 40 Swell reports that Henri Haiti, the Marquesan suspect, finally came out of hiding and turned himself in. "The last I heard was that he's claiming it was a case of self-defense because, according to Haiti, the German cruiser tried to rape him!" For what it's worth, Ramin was cruising with his girlfriend of many years.
In any event, Liz says, "I want to assure everyone that it was a very random occurrence. I've had nothing but wonderful experiences since I've been here, even in the same valley where the crime occurred."
Receive emails when 'Lectronic Latitude is updated.
SUBSCRIBE