"I think the Hunter 54 might be the most maligned boat design ever," our old friend Warren Stryker of St. Thomas told us the other day. We became friends with Warren in the '70s when we both owned Rhodes-designed full keel Bounty IIs in Sausalito. Thirty years ago Warren set sail for the U.S. Virgins aboard Fifties Girl, which was built of fiberglass in Sausalito in the late '50s, and has lived on St. Thomas ever since.
After a couple of decades of racing and taking mobs of friends out on Wednesday nights — and having Fifties Girl spend a month on the bottom courtesy of Hurricane Marilyn — Warren decided he wanted a more performance-oriented boat. It came down to the Hunter 54 or a Santa Cruz 50. The Santa Cruz had a much better reputation, but even a well-used one cost nearly three times as much as the Hunter, which was for sail for $54,000. Never one to go with the crowd, Stryker decided that the Hunter looked like a bigger bang for the buck.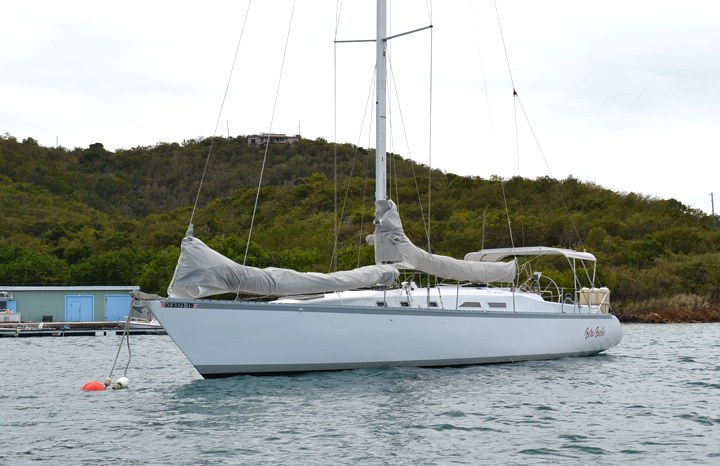 He hasn't regretted the decision since. "I love Botox Barbie because she's fast, nimble and fun to sail. Everything I want in a boat. Part of the reason is that she displaces the same as my Bounty did, but she's has 27 feet more waterline, and waterline is speed. It's not uncommon for us to hit 10 or 12 knots when a group of us go out on Wednesday nights. The only boat that gives us competition is one of the Gold Coast 55 charter cats. And I personally don't care for sailing on catamarans."
A few years ago, Warren, his son John-Phillip, and a young friend beat their brains out to get to St. Barth for New Years. We joined him for the famous New Year's Eve Around the Island Race, which features a lot of hot boats. Despite the handicap of having us drive part of the way, Stryker's Botox Barbie took line honors in the rabbit start event.
Stryker has made one significant improvement, which is putting the headsail on a boom and getting a headsail with batten-imposed built-in camber. "Who needs to grind when tacking? Who needs a spinnaker?" he asks.
"Botox Barbie has held up well, too. I haven't had any structural issues, and even the 31-year-old fridge-freezer is running fine. The boat has a few nice touches, too. Not only does she have very large transom steps for climbing on and off, an important feature in the tropics, but the dinghy slides into a 'garage' beneath the cockpit. So I think the Hunter 54 is not just the most maligned boat ever, but was actually far ahead of her time."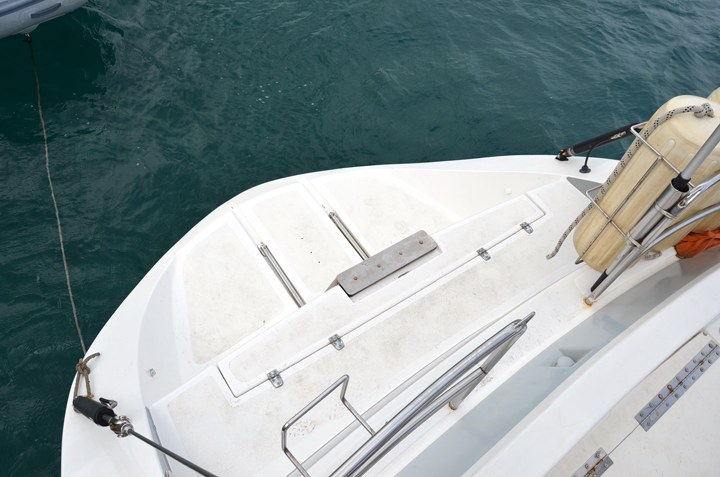 What about your boat? Do you think she doesn't get the respect and admiration she deserves? If so, let us know why in a few short paragraphs. Including a photo wouldn't hurt.
The following are photos of boats you also might find interesting.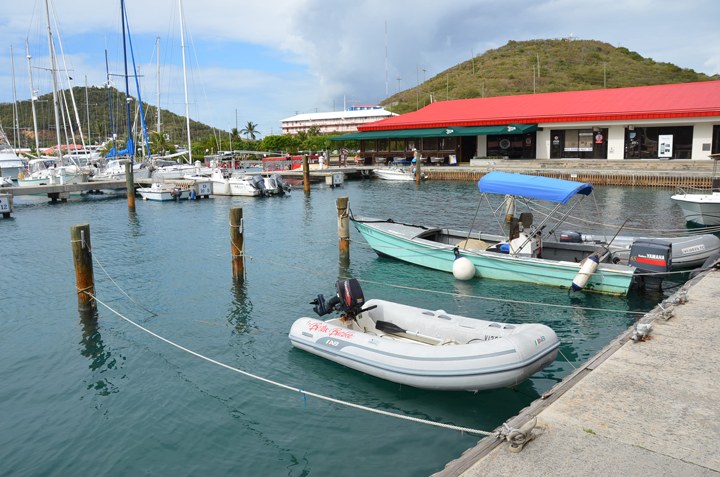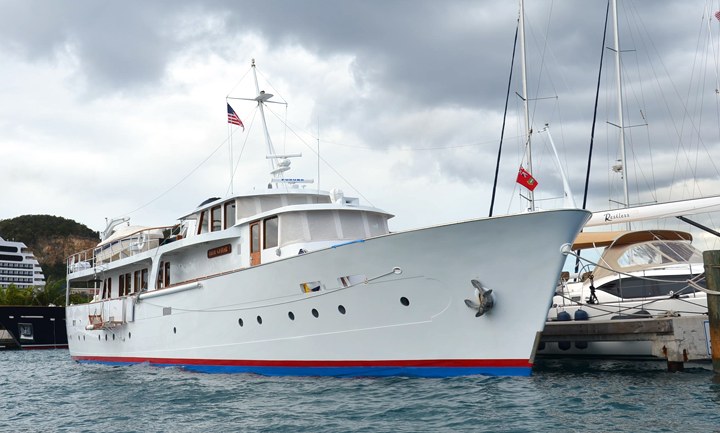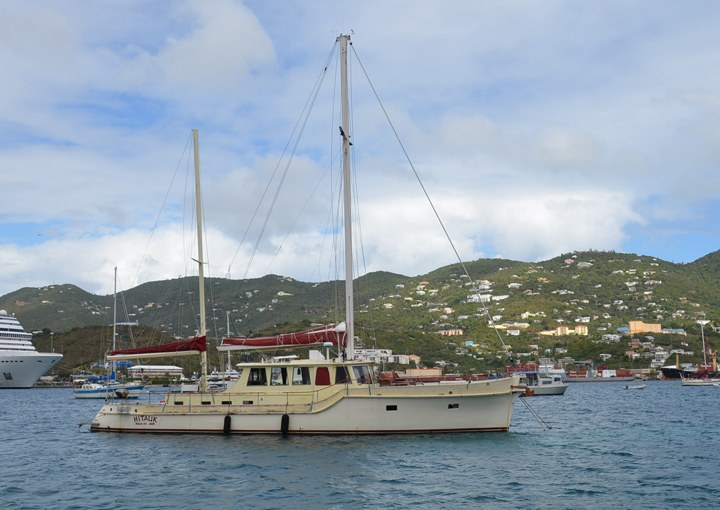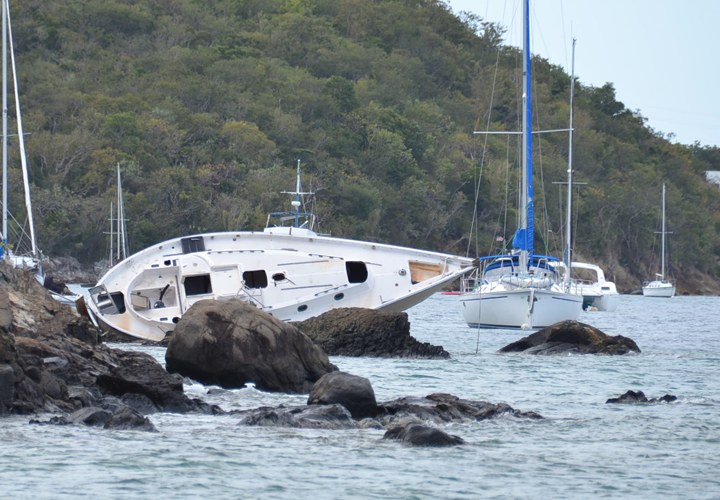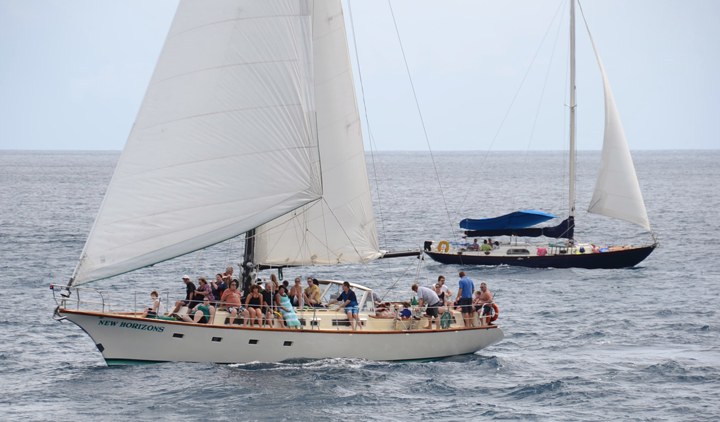 Receive emails when 'Lectronic Latitude is updated.
SUBSCRIBE