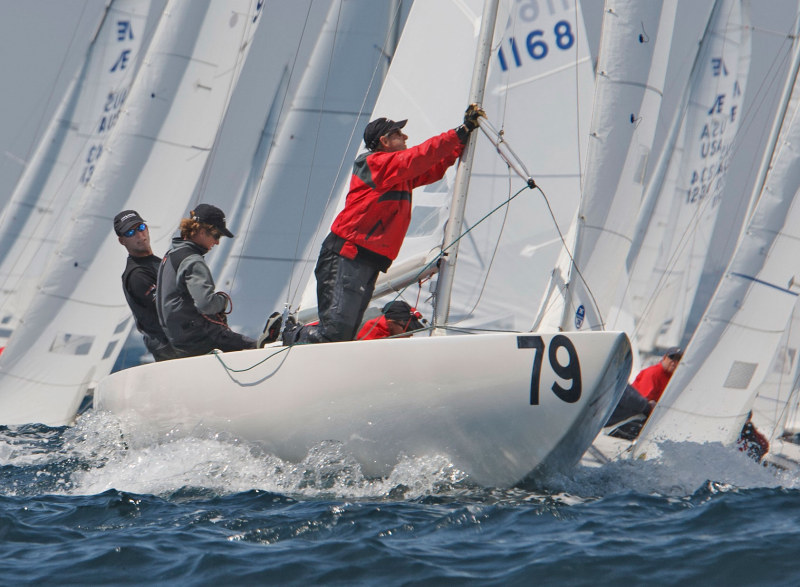 And the winners of the 2011 Rolex Yachtsman and Yachtswoman of the Year awards are (insert drum roll)… Bill Hardesty of San Diego, the reigning Etchells World Champion, and Anna Tunnicliffe of Plantation, FL, the first woman to be honored with the award four years in a row.
Besides winning the Etchells championship and other major Etchells regattas as skipper, Bill has excelled as tactician over the past year, with diverse and far-flung wins such as the Congressional Cup in Long Beach, the Monsoon Cup in Malaysia, the Portimão Portugal Match Cup in Portugal, the Stena Match Cup in Sweden, the Open de España Match Race in Spain, and the CMRC Grade 2 Invitational in Chicago.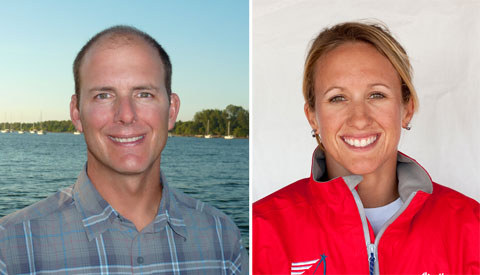 Anna Tunnicliffe led her women's match racing Team Maclaren (with crew Molly Vandemoer of Stanford and Debbie Capozzi of Bayfield, NY) to an ISAF Sailing World Championship that qualified them for a berth in the Elliott 6m keelboat event at the 2012 Olympics. Other winning venues for the team this year include Skandia Sail For Gold in Weymouth, UK, and the Santa Maria Cup in Annapolis.
The awards ceremony will be held on February 22 at St. Francis Yacht Club. Read more at US Sailing.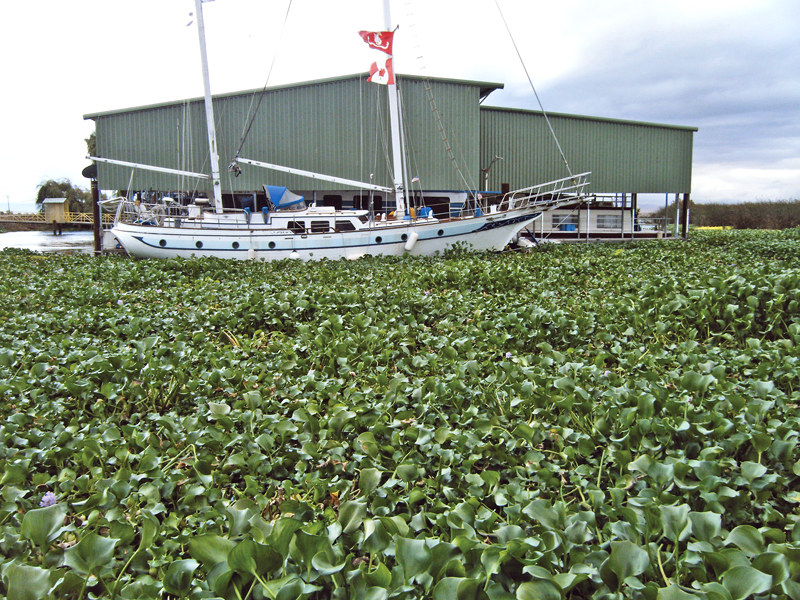 Once again California politicians have set their sights on the Department of Boating and Waterways, a.k.a. Cal Boating. In his proposed state budget, Governor Jerry Brown wants to ax Cal Boating and reform it as a division of the Department of Parks and Recreation. Of course the proposed elimination was suggested under the guise of "reducing duplicative staffing" but we believe the state merely wants the considerable funds brought in by Cal Boating — boater fuel tax, registration fees, and interest on infrastructure loans — distributed to a wider range of state programs in contrast to the original mandate that those funds be used for boating-related projects. Killing off Cal Boating will not save the state a single dollar, but will almost certainly guarantee the reduction of boater services by allowing the department's funding to be managed by an agency that clearly has managerial issues, not to mention conflicting priorities.
This is the fifth time a California governor has tried to kill Cal Boating — Pete Wilson and Arnold Schwarzenegger both tried twice — but the state's boaters, a.k.a. voters, bombarded the governor's office with visits, calls and emails opposing the cut. At the risk of sounding melodramatic, it's imperative that we once again stand together against this attack on our sport and lifestyle. Download the Recreational Boaters of California's Call to Arms PDF, which includes a form letter to Governor Brown that RBOC will deliver. It's only a moment out of your day, but could benefit all boaters for years to come.
At cocktail hour tonight, we invite you to join us in raising a glass to the so-called President of the Pacific Ocean, Merl Petersen, who turns 90 today.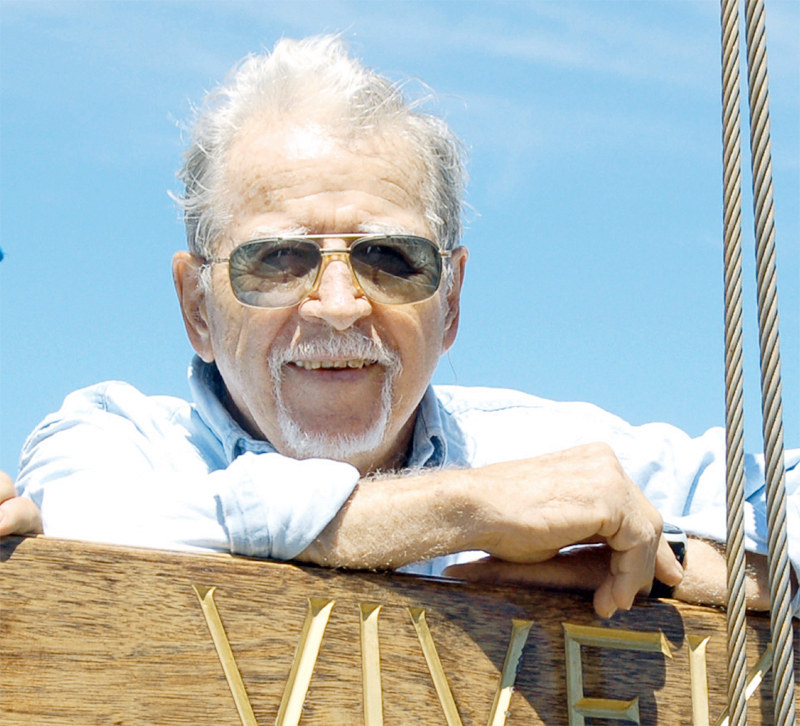 As noted in a Latitude 38 Sightings article this month, Merl reluctantly sold his 75-ft schooner Viveka recently, after logging roughly 150,000 miles aboard her during his 54 years of ownership. The highlight of that impressive run was a seven-year circumnavigation which produced a wealth of colorful tales.
Merl's old acquaintances will be retelling some of those yarns at his 90th birthday celebration tomorrow in Richmond at the Marina Bay Yacht Harbor harbormaster's office, starting at noon. Please RSVP if you'd like to join the fun.

We'll bring you more on Merl and the Viveka legacy in an upcoming edition of Latitude 38. Until then, our hearty congratulations to Merl on becoming 90 years young.
Receive emails when 'Lectronic Latitude is updated.
SUBSCRIBE