It's been such a mellow hurricane season to date in both the Eastern Pacific (Mexico and Hawaii) and the Atlantic-Carribean, that we hadn't given it much thought. At least until August 19, when Jerry Blakeslee, formerly of Alameda and St. Martin, reported that Tropical Storm Harvey was directly over him and his NAB 38 Islomania in Roatan in the Western Caribbean. The good news is that they apparently weren't hit too hard.
"I've not been off the boat yet," Blakeslee reported, "but haven't seen or heard of any damage besides a tree being blown over. The boats and docks all seem to be fine, but we were lucky, because Harvey wasn't a powerful tropical storm, let alone a hurricane, and didn't last long."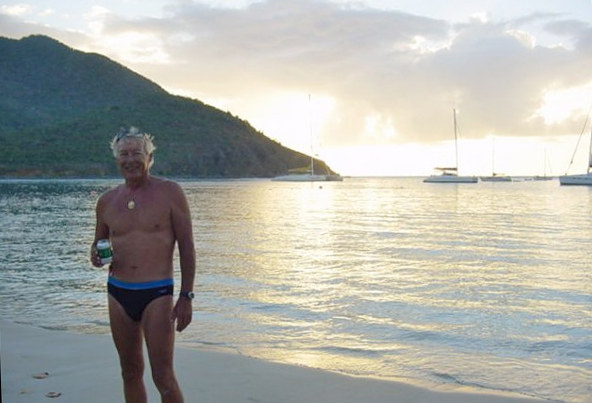 Be that as it may, late August through the middle of October tend to be the biggest hurricane months, so if you've got your boat in the northern hemisphere tropics, please make sure she's prepared. With the publisher's Leopard 45 'ti Profligate having just come off an August charter and not having another until mid-October, we're glad to hear that the folks at BVI Yacht Charters have her stripped of all her exterior gear as a general hurricane season precaution.
What big cities are the most "overdue" to be hit by a hurricane? We're not sure what criteria was used but, according to the Weather Channel, the cities are Honolulu, New York City and San Diego. We don't know about Honolulu and New York, but the water has been so cold off the coast of upper Baja that we don't worry about Profligate at all, even though she's end-tied to a slip about 2/3rds her length at Driscoll's Boat Yard in San Diego. We think there's a better chance the Padres will pull off a World Series 'Three-peat' before 'America's Finest City' gets nailed by a hurricane.
——————————————
That's the article we'd prepared on Saturday for the September issue of Latitude. Yesterday , we got a shocking bit of news. Tropical Storm Irene was at that very moment working her way through the Virgins and expected to hit Puerto Rico that night — meaning last night — with hurricane-force winds.
The good news, reports former Sausalito resident Warren Stryker from St. Thomas, is that they didn't get much over 50 knots and the storm had moved west. His Hunter 54 Botox Betty, which had been dismasted by a hurricane last year, and all the others, seemed to be doing fine.
Others were not so lucky. It's been widely reported that billionnaire Richard Branson's posh Necker Island Property, which lies adjacent to Virgin Gorda, BVI, was "completely distroyed" by fire during the storm, after being struck by lightning. Actress Kate Winslet and her kids, Mia, 10, and Joe, 7, were visiting at the time, but neither they, Branson and his family, nor other guests were harmed.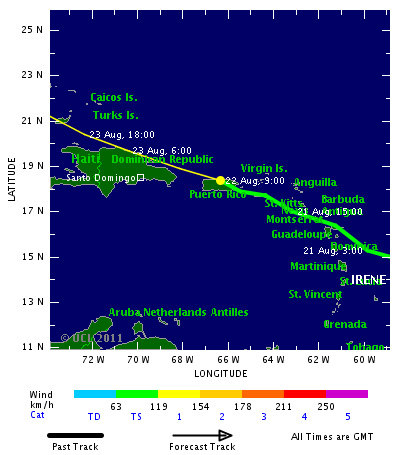 With Irene heading west and threatening Hispanola, Cuba, Florida and parts of the East Coast with hurricane-force winds, make the proper preparations if your boat is threatened.
As reported Friday, the American sailing yacht Ri Ri was blown onto a reef last week at Palmerston Island, in the Cook Islands, and was unable to be refloated despite a massive effort from islanders and other visiting cruisers. With their help, much of the boat's valuable gear was salvaged, however.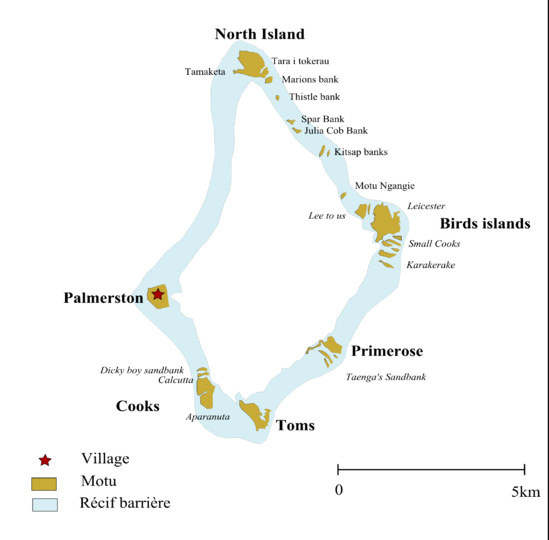 We're told that several yachts are now en route to this remote coral atoll with the intention of evacuating Ri Ri's owner, Frank, and his crew Gail to Tonga or beyond.
Apparently the boat broke loose from a mooring off Palmerston, which had recently been inspected. It's been reported on cruiser nets that the mooring line parted at the loop, although the exact nature of the mishap is yet unclear. Veteran cruisers hope that other potential visitors don't jump to the conclusion that Palmerston's moorings are unsafe. As Sherry McCampbell of the Marathon, FL-based CSY 44 Soggy Paws points out, "It may not be the fault of the mooring itself at all. . . When we were 'managing' the mooring field at Toau in the Tuamotus this year and last, we had more than one incident where a lazy or inexperienced cruiser looped one line through the mooring loop and brought it back to the same cleat on their bow. A typical monohull with this configuration will then swing back and forth on the mooring and 'saw' on the line, damaging either the mooring loop or the bow line or both. . . The correct procedure is to use a bridle arrangement with two lines, one from each bow cleat, through the loop and back to the same bow cleat. This minimizes the 'sawing' effect. This should be inspected periodically for chafe. We also always then attach with a rolling hitch a completely separate line from the bow to a place lower on the mooring line (not the loop), as a backup line, in case the loop breaks. No matter how many times the moorings are inspected, you never know whether the cruiser who just left used poor technique, which can rapidly damage the rope part of the mooring line. Always inspect your mooring, and don't let fatigue get in the way of safety."
Palmerston has long been a favorite stopover for westbound cruisers, partly because of its colorful history. In the mid-1800s, English ship's carpenter William Marsters and his Polynesian family annexed the island from the British government. Most, if not all, current residents are said to be his descendants, and consequently this is the only island in the Cooks where English is the native tongue.
"Perhaps like many sailors in the Bay Area, I don't get out on my Catalina 30 Hana Ho as much as I'd like too," writes Berkeley's Peter O'Connor. "My sailing days have been further reduced by the addition of a new crewmember — a beautiful baby girl — a trade-off I'm all too happy to make.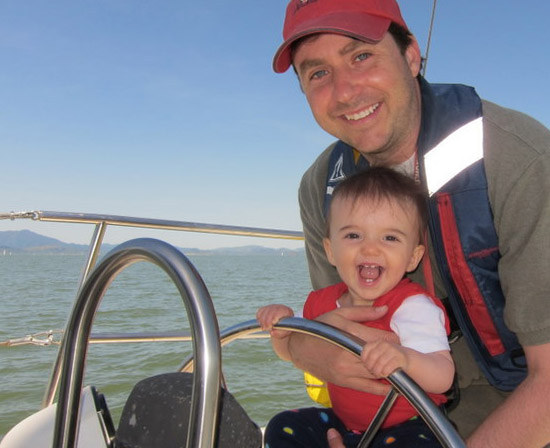 "But it seems a shame to have the boat at dock more than it already is and I'm thinking about offering it up as a boat-share opportunity, where I would share the costs with another party. I'm wondering what Latitude 38 readers and editors think of this, and would love to hear from anyone who has tried this themselves. The reasons for going this route are that I don't want to give up my hard-won (though increasingly expensive) berth, nor do I want to join a charter program. I've cleared this with my insurance company and I would not be offering an ownership share, just a usage share.
"One big question is how to handle the differences between normal wear-and-tear and actual damage as repairs on a sailboat can get expensive fast. Did the gooseneck fail because it's 10 years old or because of a hard jibe? Did the main tear because it's old or because it wasn't reefed in 40 knots? Another question is scheduling. Since I'm a 9-5'er, ideally I could find someone who would be willing to use the boat mostly on weekdays and leave most weekends to me, though that might be a pipe dream. So what's a good way to divide the weekends and special events between myself and the other party?"
Boat partnerships can be tricky but Managing Editor Andy Turpin has had some experience with boat partners and suggests that the most important thing to do is get everyone's expectations written down on paper — as in a contract. Be sure to cover the way you expect the boat to be put away after use (fresh water rinse down, garbage thrown away, etc.), how much time the non-equity partner will spend working on it, and what expenses they'll pay. Andy says the best idea he and his partners had was to create a slush fund — a separate checking account — to which each partner contributed monthly. The fund paid for small repairs and expenses without having to go to each partner for permission or money. Eventually the fund will build up, which will help defray the costs of a haul-out. As for scheduling, they broke it down into weeks — each of the four partners got one week per month. If they wanted to switch days, all they had to do was call the partner whose week it was.
Do you have experience with non-equity partnerships? If so, send us your thoughts and suggestions for Peter.
Receive emails when 'Lectronic Latitude is updated.
SUBSCRIBE