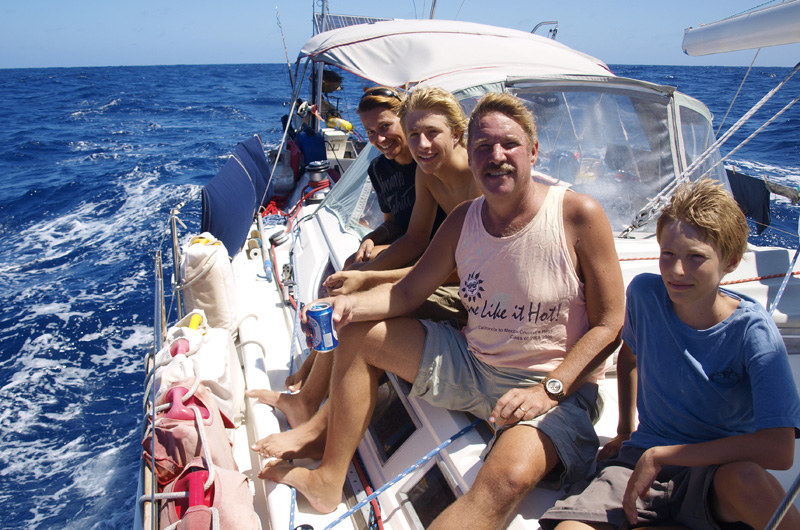 There's more than one way to enjoy a Pacific sailing adventure. That is, you don't necessarily have to follow the so-called Cruiser Milkrun all the way to New Zealand and Australia. Instead, some adventure-hungry sailors simply do a Pacific circuit: out to French Polynesia, then north to Hawaii, and home again.
That's precisely what Bruce and Pascale Powell did this year aboard their Tiburon-based Jeanneau Sun Odyssey 47 Calou, with their sons, Francois, 16, and Antoine, 12, along as crew. After cruising Mexico as a family, they shared the incredible experience of crossing the Pacific together, and making landfall in the remote Marquesas Islands before touring the Tuamotus and Tahitian (Society) Islands.
"We crossed the Equator northbound this morning under bright blue skies and 15-knot winds — perfect sailing weather!" Bruce emailed while at sea. "To celebrate, we passed out chocolates and offered a beer to the Sea Gods. . . We are nearly exactly at the halfway point between Tahiti and Hawaii, which means we should have another seven or eight days to go. On a map, our position is about a thousand miles to the nearest land in any direction, which makes this spot one of the loneliest places on earth. Since we left Moorea eight days and 1,135 nautical miles back, we have not seen a single boat, ship or airplane."
Regular readers of Latitude 38 magazine may recall a similar shot taken on the southbound leg — oddly enough, also while on starboard tack. That was 3 1/2 months ago, on April 11. Their adventures since then could fill a book.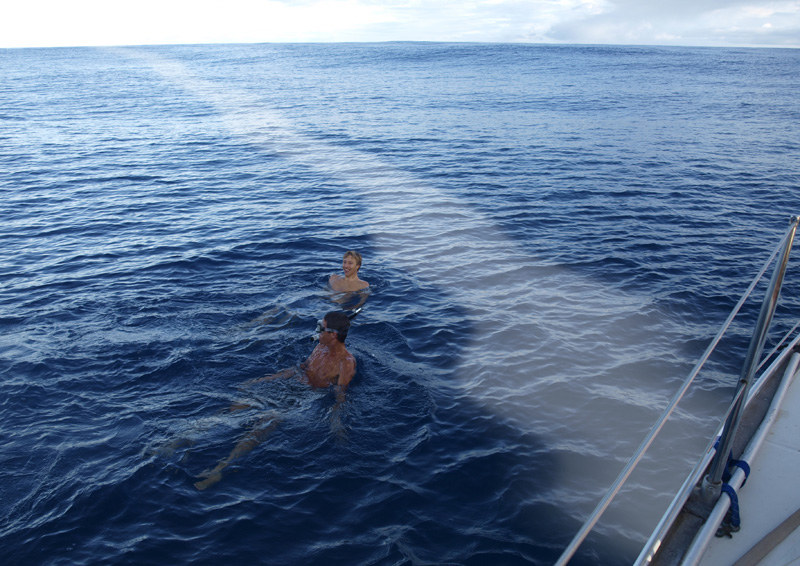 For more on this year's westbound migration, look for our annual Pacific Puddle Jump Recap article in the September edition of the magazine or online at our website.
After the fantastic welcome the Delta Doo Dah 3D fleet received at Owl Harbor Marina on Sunday, folks wondered how their week could get any better. Enter Bethel Island's Peter Yates and his crew of partythrowers. As the fleet approached this year's new Bethel Island destination, Sugar Barge Resort & Marina, Peter deftly packed everyone in like proverbial sardines.
The mood was festive and many crewmembers hopped a ride aboard a WWII-era bridge tender to a small beach on Franks Tract, where Peter's vivacious fiance Katherine waited to hand out adult — and kid — beverages, snacks and water toys. "I didn't do the Beach Party last year," said one Doo Dah vet, "and now I really regret it. This was a total blast!"
Just about the time the last boat full of partiers returned, Sugar Barge started serving mouth-watering tri tip dinners, followed by locals and Doo Dah'ers alike getting up to sing karaoke, play instruments and generally make a delightful ruckus.
Boats peeled off the massive raft-up fairly early yesterday to ensure they arrived at their destinations before low tide, although rumor has it that at least one Doo Dah boat 'cleaned the bottom of their keel' on the way into Potato Slough. Once settled, dinghies, water cannons, and inflatable toys were brought out, giving everyone a chance to cool off.
Today's loose schedule includes some fierce dinghy sailing competition, fishing, sneak water cannon attacks and more lazing about than should be legal. The San Francisco Estuary Partnership is sponsoring a 'Honeypot Day' for any boat anchored in Potato Slough, offering free holding tank pumpouts. Later Ruben and Robbie Gabriel of the Vallejo YC-based Pan Oceanic 46 Buffalo Spirit will host a potluck aboard their boat, and a number of musicians in the fleet are already planning a concert on their massive foredeck. Life doesn't get much sweeter than this.
But who are those people?
Dona de Mallorca and the Wanderer are currently on the last few miles of a sloppier-than-normal doublehanded Baja Bash aboard Latitude 38's 63-ft cat Profligate. There's been a surprising amount of conversation aboard — surprising because one person is usually on watch while the other is trying to catch up on sleep.
So who is doing all the talking? Although their voices are always just a little too soft to make out what they are saying, we've heard family members, friends, sports broadcasts — even animal sounds. Especially at night. It's the old 'mind replacing what's normally there' thing.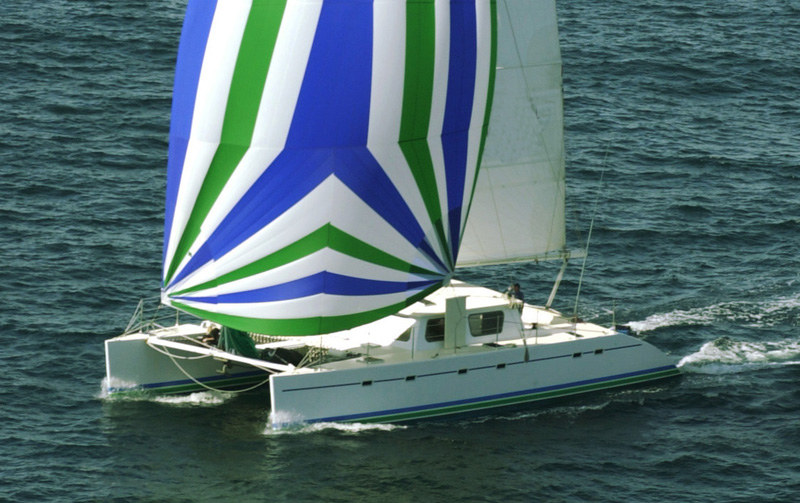 Over the years, other sailors have reported seeing 'crew' who were either not there or had been long dead. But we haven't been at sea long enough to experience any of that. How about you? Have you ever heard or seen anybody interesting on your boat during a passage? If so, email us.

Receive emails when 'Lectronic Latitude is updated.
SUBSCRIBE