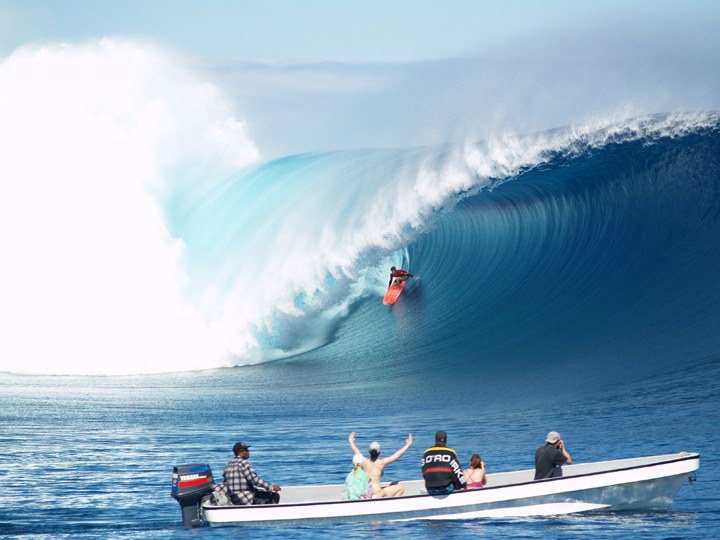 "We had a great seven-day passage from Opua, New Zealand, to Fiji aboard Dietmar Petutschnig and Suzanne Dubose's Las Vegas-based Lagoon 440 Carinthia," reports Kurt Roll of San Diego. Roll met the couple during the '09 Baja Ha-Ha, and sailed across the Pacific with them in the spring of '10. "Unusually, we had tradewinds all the way to Fiji, and therefore only used a quarter of a tank of fuel.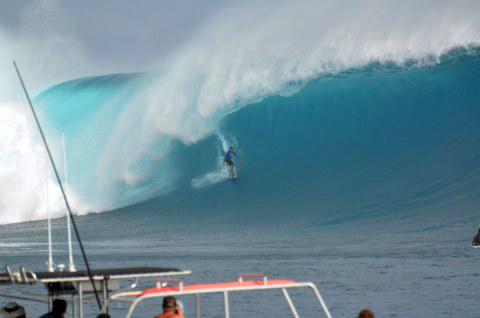 "We explored all of the Mamanukas, Yasawas and Kadavu Islands, with lots of stops back at the Musket Cove YC for partying, surfing and regrouping. Of all the place's I've sailed in the world, bar none, Fiji take's the cake. The climate is perfect, the food is plentiful, delicious, and inexpensive, there's world-class surfing and diving, and the people are crazy nice. In addition, it's downright beautiful — as long as you leave the mainland and get out to the outer islands. This past week Musket Cove was abuzz with the news that a huge swell was coming up from the Tasmen Sea. World class surfers flew in from around the world. The swell peaked at Cloudbreak on the 12th and 13th, with faces estimated to be 20 to 30 feet. Kelly Slater, 10-time world surfing champ, said that it was the biggest he's seen it. The waves, by the way, break over a shallow coral reef.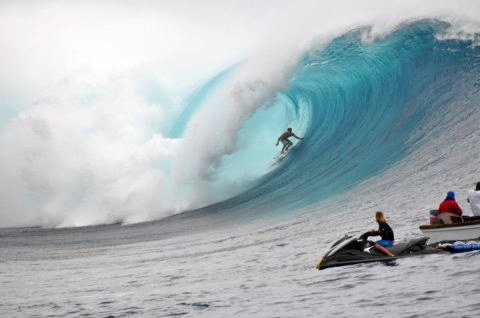 "I had the awesome experience of taking Carinthia out with a boatload of Musket Cove locals both days to film and watch the most amazing waves I've ever seen in person. To be out there motoring around these huge waves on a 44-ft cat was incredible, and everyone was moved by the awesome power of the waves.
"After four months down here, I've developed a case of 'Bula Brain', and so am flying home tomorrow."
Researchers at the Smithsonian Environmental Research Center and Portland State University are trying to determine how often recreational boats in California move, where they go and how often their bottoms are cleaned. They're hoping their research will lead to better understanding of how and why boat bottoms get fouled. "Fouling species are a nuisance to boat owners, harbors and the environment," noted a press release announcing the study. "The information gathered may help to better understand how to deal with this problem."
To reach as many boaters as possible, they've created a short, online survey to gather the required info. We took the survey in less than six minutes, and the most vexing part of it was trying to remember all the places we've anchored at this year. If you keep a log of your boating adventures, you might want to grab it before you start. As an incentive, anyone who enters their contact info — which is not required to take the survey — will be entered in a drawing for a $200 West Marine gift certificate.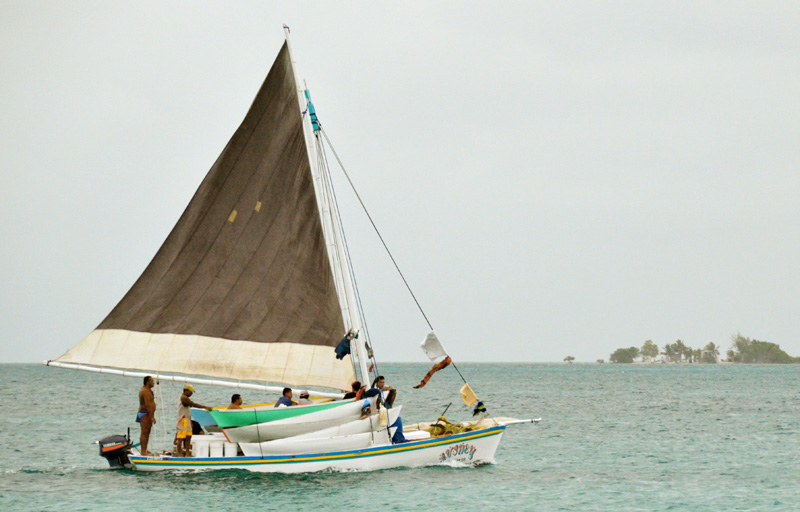 Here in the editorial dungeon of Latitude 38's World Headquarters we receive photos from all over the world depicting a wide range of nautical subject matter. The photo above, however, is one of the must unusual we've seen in a while.
We know what the story behind it, of course, but we thought it would be fun to let you take a stab at explaining exactly what's going on in this scene. Be the first to answer correctly and we'll send you some official Latitude 38 swag:
Questions:
1) Why do these sailors have so many dinghies piled on their decks?
2) Where are they?
3) What is their profession?
Email us if you think you know — or just want to make a smart-ass comment.
Receive emails when 'Lectronic Latitude is updated.
SUBSCRIBE