"This isn't a good sign for the moorings at Angel Island's Ayala Cove," writes Gary Ryan of the Sausalito-based Hanse 34 'iliohale. "I'm not sure what happened — if these broke loose or what — but I'd caution any boat planning to spend the night on the moorings to be cautious as there's no way of knowing what kind of shape these moorings are in."
Dave Gissendaner, owner of Sausalito's Dave's Diving and who has performed maintenance on the mooring field in the past, says that park personnel are as concerned about the field as boaters are. "I'm actually going out there today to relocate those two moorings, as well as start a survey of the whole field," he said.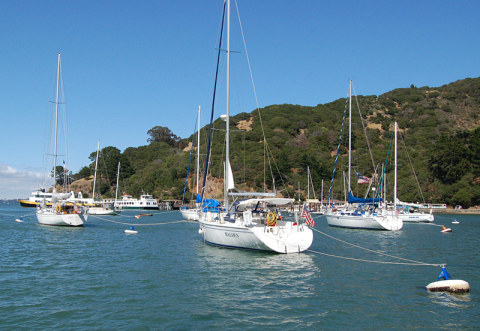 Dave told us that the park has some challenging limitations when it comes to maintenance. "They can only spend a certain amount of money on the moorings over a specific period of time, generally three months," he explained. "Once we hit that target, we have to stop work." Unfortunately, the cost of labor and parts can add up quickly, especially when you're working on moorings that feature custom Seaflex 'snubbers' that cost $1,700 each. Of the 27 original helix-style moorings that were installed in '07, Dave says he's rebuilt more than a dozen.
While we await Dave's findings, heeding Gary's advice to moor with caution might be wise.
The eastern Caribbean is known for its reliable tradewinds, and this winter and spring it's been particularly windy. The exception, unfortunately, was for last weekend's three-day, 200-boat, 31st annual Heineken Regatta in St. Martin. As the officials wrote, "Every edition of the St. Maarten Heineken Regatta takes on its own personality, and Number 31 in the annual series will be remembered as a largely light-air affair. Ironically, it's been a very windy winter on the idyllic Caribbean isle, but for the most part this weekend, the usually reliable tradewinds were fitful and elusive, and racing was conducted in breeze of 10 knots or less. In nearly every class, those sailors adept at eking out every last tenth of a knot of boat speed; sniffing out every last zephyr, no matter how gentle or transitory; and capitalizing on the constantly shifting breeze, particularly in the wake of passing squalls, were the ones who topped the podium in their respective divisions."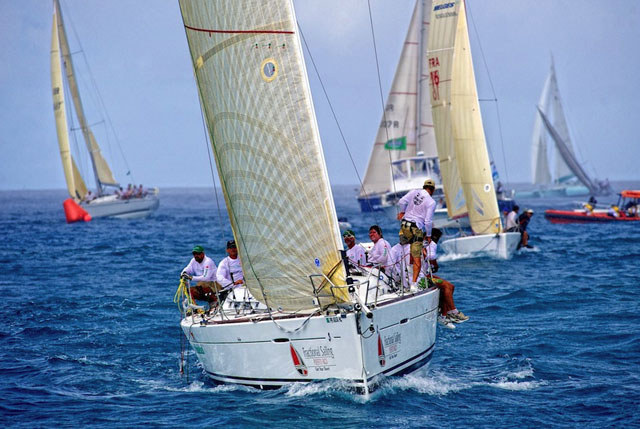 To the best of our knowledge, the only West Coast entry was the Santa Cruz group aboard the Moorings 50.5 Lynch Mob. Armed with not the greatest light air boat in the world, they finished tied for fourth in the seven-boat Bareboat One class, but dropped to fifth with the tie-breaker. Having met with this group prior to the Heineken, we're pretty sure they finished higher in the party standings.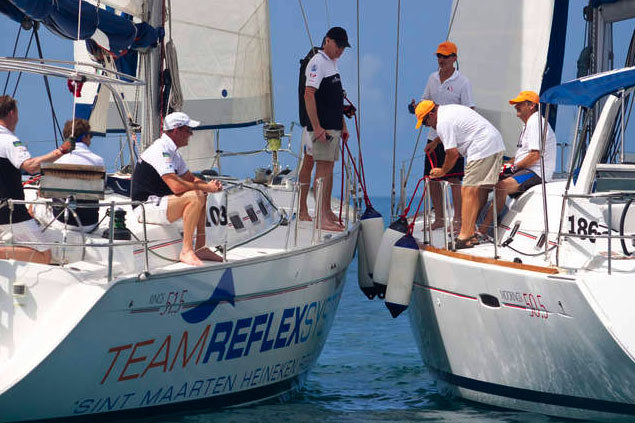 While sailing conditions for this year's Heineken may not have been the best ever, it remains one of the great tropical regattas in the world. We highly recommend it — particularly if the rest of the charter week is spent recovering at 15-mile distant St. Barth.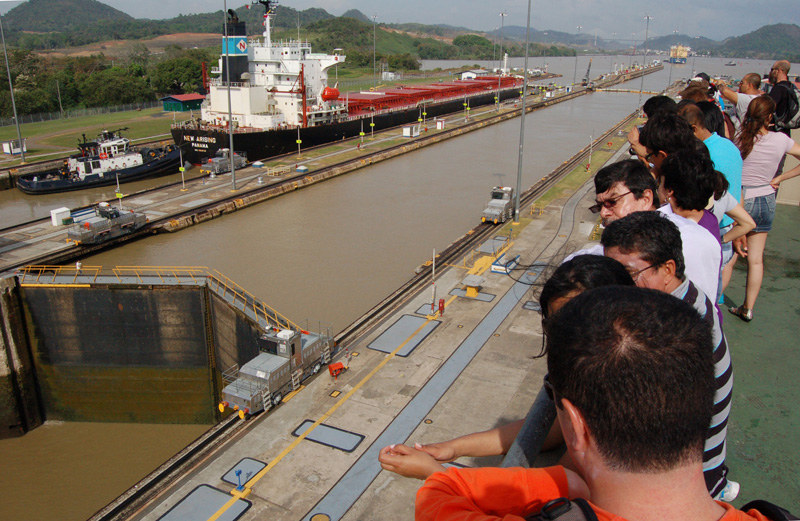 Being able to transit the Panama Canal, rather than traveling via the Strait of Magellan or Cape Horn, saves cargo vessels at least 8,000 miles and an untold volume of fossil fuels. But today it is estimated that a third of the world's container ships are too large to pass through the Panama Canal. Knowing this, we weren't too surprised to learn, during our recent visit to The Ditch, that a new, longer, wider set of locks is being built to augment the current parallel lock system.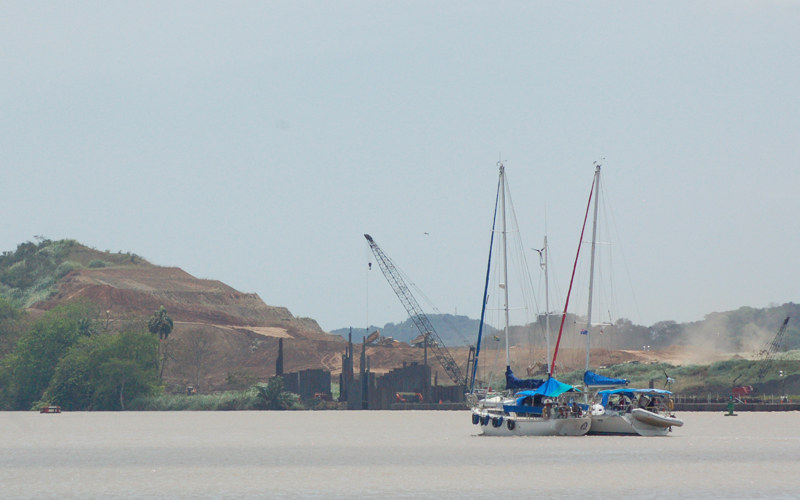 What did shock us, however, was the timeline for completing it. As every armchair historian knows, construction of the Panama Canal was a colossal effort fraught with a wide range of setbacks, including the deaths of thousands of laborers from all over the globe. Begun by the French in 1880 and later abandoned, The Ditch was finally completed by an American team in 1914. The new lock system, however, was begun just four years ago and is slated for completion in 2014 — the 100 year anniversary of the original Canal. Its upgrade will more than double the Canal's annual capacity. Currently, the maximum dimensions of ships (dubbed Panamax vessels) transiting the Canal are 965′ long x 106′ wide. The new lane will accommodate New Panamax vessels as big as 1,200′ long x 160′ wide — increases of 25% and 50% respectively.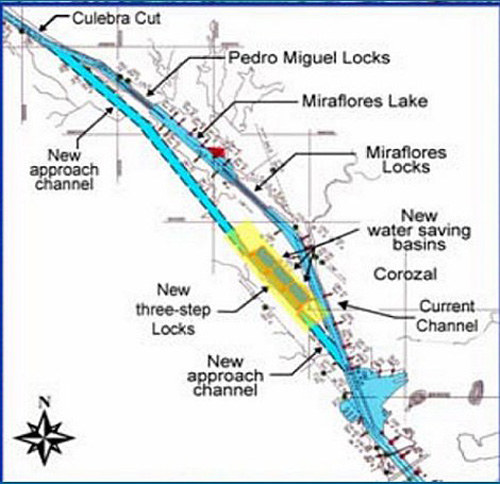 We got some fascinating insights into the massive, $5.25 billion construction effort from former San Francisco Bay sailor and ex-cruiser David Wilson, who is currently working on the expansion project. Having cruised far and wide, he and his wife Sandra Snyder now call Panama home. "These photos show the location of the new Pacific locks construction area (near Panama City)," he explains. Look for more on the project in an upcoming edition of Latitude 38.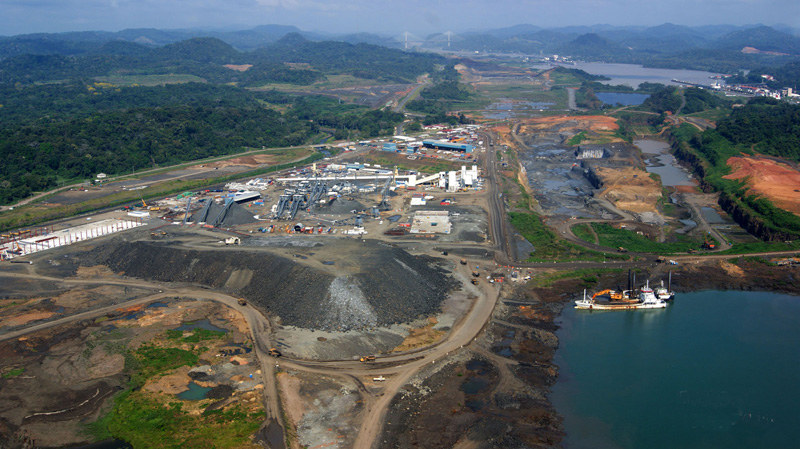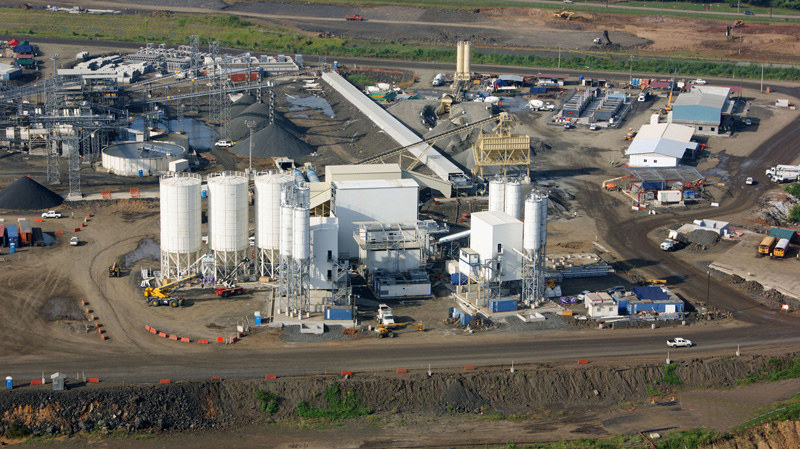 Receive emails when 'Lectronic Latitude is updated.
SUBSCRIBE