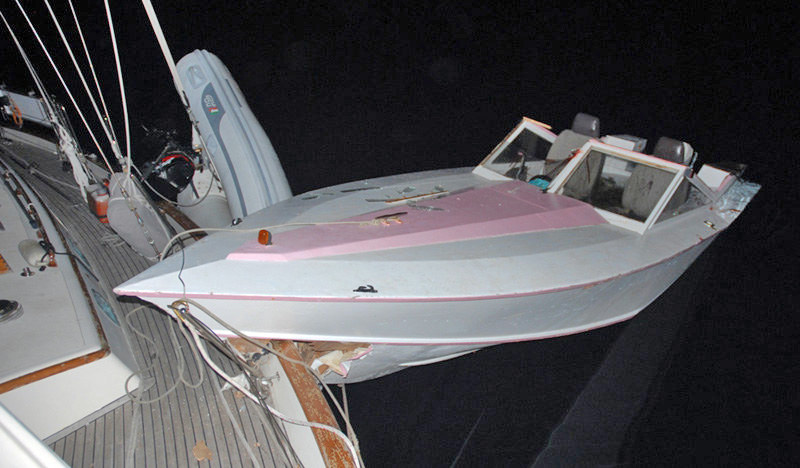 Nights are generally extremely quiet on the Bora Bora lagoon. But not last night. The tranquility aboard Rob and Teresa Sicade's Seattle-based Baba 40 Yohelah was shattered when a small speedboat crashed into her port side, while apparently trying to flee another hit-and-run.
At this writing we have few details, except that the powerboat's driver was badly injured and may lose an arm as a result of his recklessness. Yohelah is one of roughly 100 boats that left the West Coast last spring for French Polynesia. We assume Bora Bora was her last stop in the French Overseas Territory before heading further west.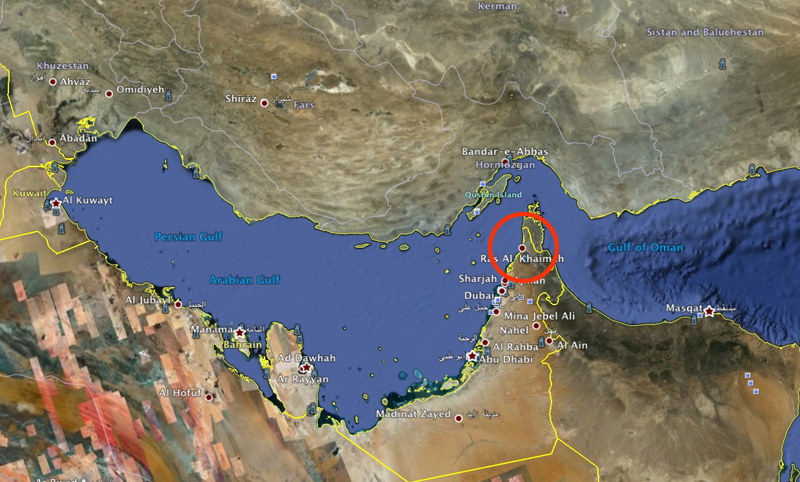 Alinghi announced today that the they will be hosting the match for AC 33 in Ras al-Khaimah, one of the seven United Arab Emirates.
"Our absolute priorities in making this decision are the prevailing weather conditions and the resulting safety that they bring to both teams," said Alinghi skipper Brad Butterworth. "We looked everywhere for a venue that suited having good racing for the Match dates in February."
While Alinghi might have found what they think is the prefect venue, it violates the provisions in the Deed of Gift that the match be held in the summer months of whichever hemisphere it's sailed in. Alinghi is banking on a liberal interpretation of Justice Herman Cahn's ruling in the Commercial Division of the New York Supreme Court that said that the match, " . . . may be held in Valencia or any other location . . ."
"Golden Gate YC believes SNG's choice of this venue, without our mutual consent, is contrary to the Deed of Gift and decisions and orders of the New York courts," said BMW Oracle spokesman Tom Ehman. "We are reviewing our options."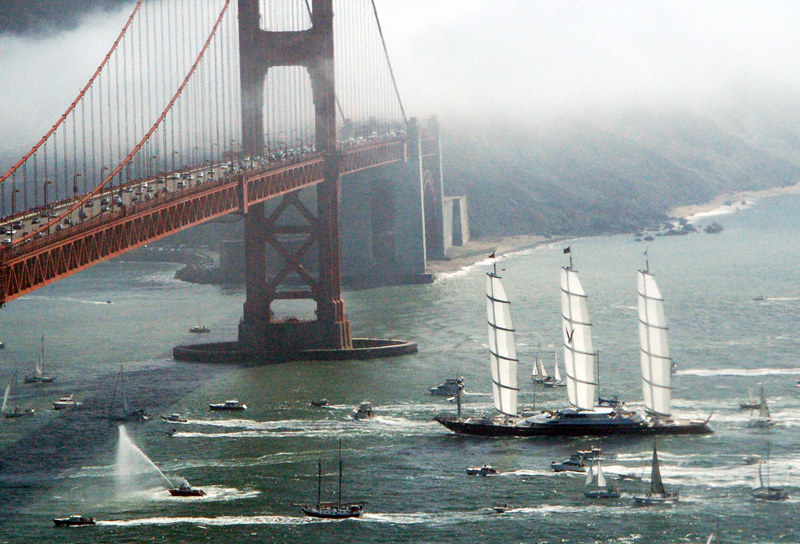 It looks like Tom Perkins has finally found a buyer for his 289-ft miracle of modern sailing, Maltese Falcon. Perkins had put Falcon on the market last year for a whopping $180 million, but it took a price slash of about $80 million to hook a qualified buyer. In an interview with Britain's The Times newspaper, Perkins admitted that "it is not the best time in the world to sell it," and that the identity of the buyer will remain confidential.
Wouldn't it be something if the owner of the world's largest motoryacht — Russian oligarch Roman Abramovich — thought it would be cool to own the world's largest sailboat as well?

Receive emails when 'Lectronic Latitude is updated.
SUBSCRIBE