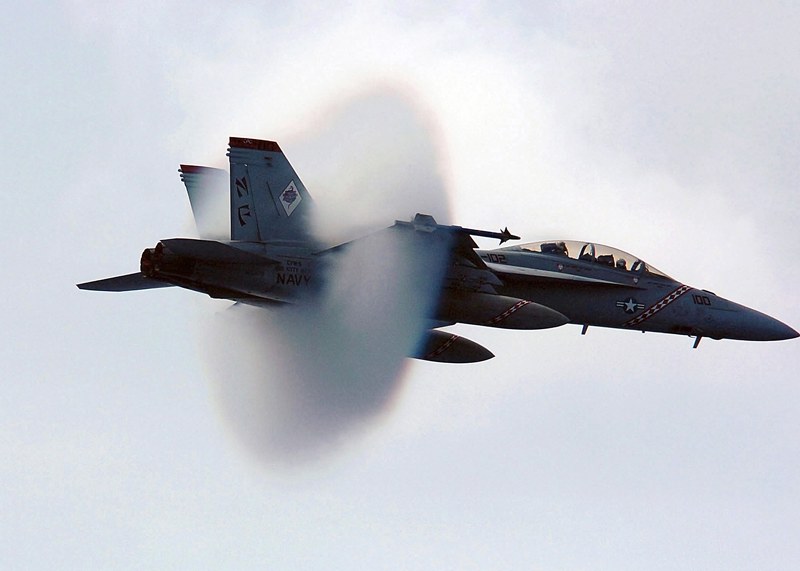 If San Diego ever gets tired of its America's Finest City motto, they could always try America's Noisiest City — and nobody would accuse them of false advertising.
After completing the Bash a couple of weeks ago, we tied up at three places around Shelter Island — the Police Dock, Southwestern YC and Driscoll's Boatyard. Shelter Island is a great place. It's beautiful, has great places to walk and jog, and all the marine parts and services are within walking distance. Topping it off is the fact that the Brigantine, after about a million years, did a great remodel. Don't miss their Taco Tuesdays.
All was fine at Shelter Island except for the six or so times a day when F-Whatever fighter jets, usually in pairs, would take off from North Island Naval Air Station. When the pilots stepped on the gas pedal, making their turn out to sea, it was so loud that you could not only not hear the person next to you, you couldn't even hear yourself think.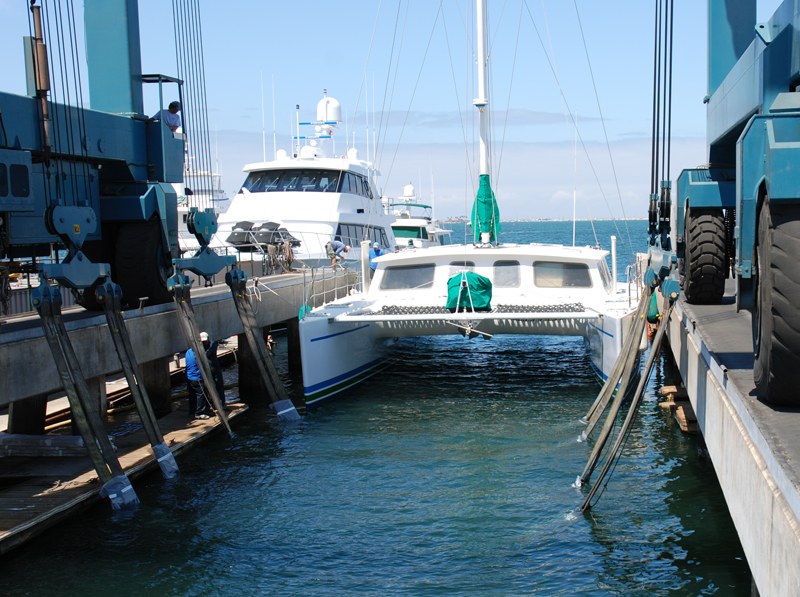 Our next stop was the Knight & Carver Boatyard in National City, one of only three boatyards left in California that can haul boats with Profligate's 30-ft beam. The others are the Marine Group, a little further down San Diego Bay, and Napa Valley Marina in the Carneros wine district of Northern California.
To our knowledge, Knight & Carver is unique among the boatyards of the world in that trains run right through the middle of it! That's right, big trains carrying cars, petroleum and what not, smack through the middle of boatyard! Fortunately, the trains only run before and after boatyard hours or there would be a greater than normal risk of that most rare of accidents, the train-Travelift collision.
But even after hours the trains don't just pass through the boatyard, they go back and forth and back and forth — is shunting the word? — assembling trains. This involves a lot of noisy locomotive power-ups and power-downs, and countless colossal impacts of train cars slamming together. Unfortunately, they did this nonstop from about 3 a.m. until 6 a.m. on Monday night. We know, because we were trying to sleep on Profligate, which was on the hard no more than 50 feet from tracks. It shook our world in a way that wasn't at all conducive to sleep.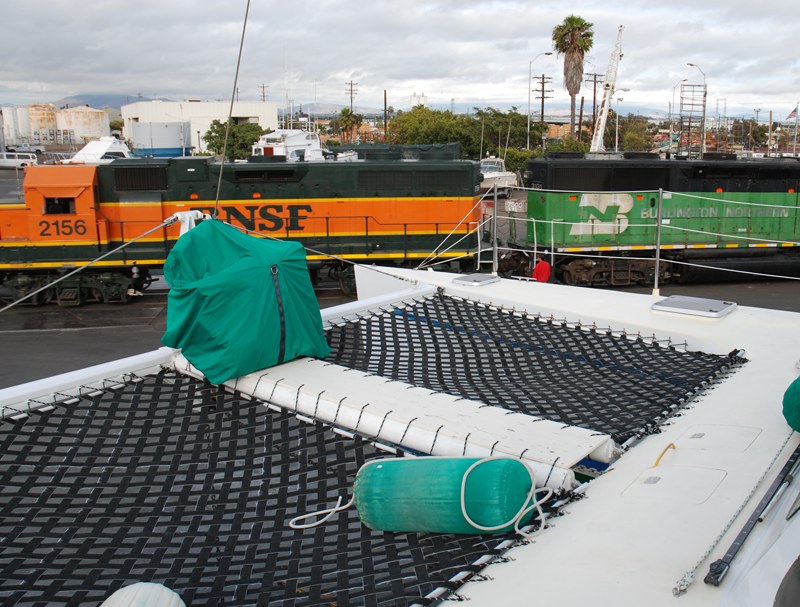 Despite the trains, we had a good haul at Knight & Carver, which means we thought we got a big bang for our buck and the folks were nice. Knight & Carver is not centrally located, however, so it was good we had our KLR 650 motorcycle for runs to the Gas Lamp District to watch the Lakers games.
After leaving the boatyard yesterday, we motored over to the A-9 anchorage, which is just off the east end of Harbor Island. Once you get a permit from the Harbor Police — which is easy to do — you can stay for up to three months a year, as long as you don't live in San Diego County. Once we dropped the hook, we were afforded the most spectacular view of the downtown San Diego skyline. It may not be Manhattan, and it may not even be San Francisco, but it's very pretty.
In fact, the only thing more dramatic than the view was the noise from Lindbergh Field, which is not even a quarter of a mile away. While the sound of jets taking off isn't constant, it's frequent and loud. Anybody ever see the 1966 movie You're a Big Boy Now, directed by Francis Ford Coppola? One of the characters was Barbara Darling, a carefree and uninhibited young woman played by Elizabeth Hartman. She liked to have sex to the sound of jet planes taking off. Barbara Darling would have loved the A-9!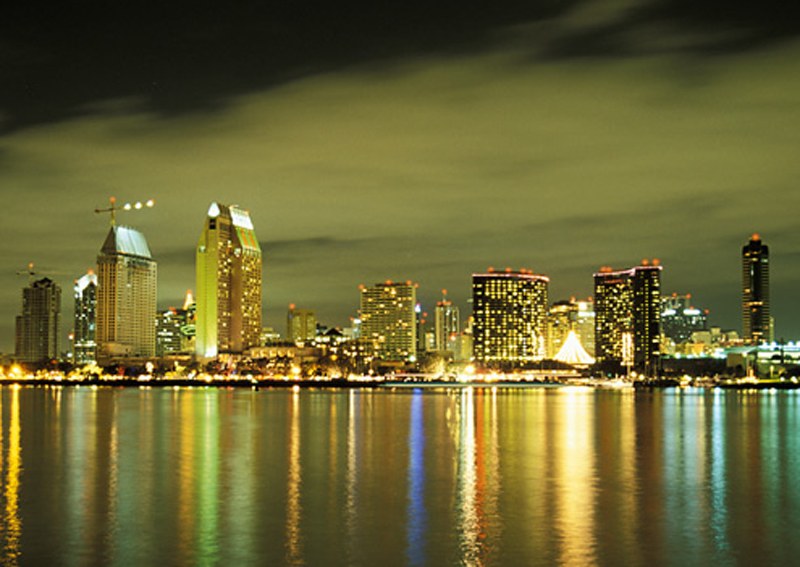 Despite the noise, we've been having a great time in San Diego, primarily because it's home to so many great cruising friends. Nonetheless, we can't recommend a June visit here. That's because it's the grayest and gloomiest place we've ever been. Although we suppose this would have been true for all of Southern California, home of the June Gloom. Next year we're going to stay in the Sea of Cortez until July, as the folks in the Sea have been reporting fabulous weather with blue skies, temps in the low 90s, and warm water temperatures for swimming and diving.
But we're not writing off San Diego by any means. In fact, when the gloom is over in a month or so, we're planning on coming back. From the middle of July until the end of October, we're told it's Speedo and bikini sailing weather on San Diego Bay. Plus, Chuck Driscoll tells us there's a great little place just around the corner from Pt. Loma for paddleboard surfing. So yes, we'll be back — but we'll be bringing a bag full of ear plugs with us!
Receive emails when 'Lectronic Latitude is updated.
SUBSCRIBE