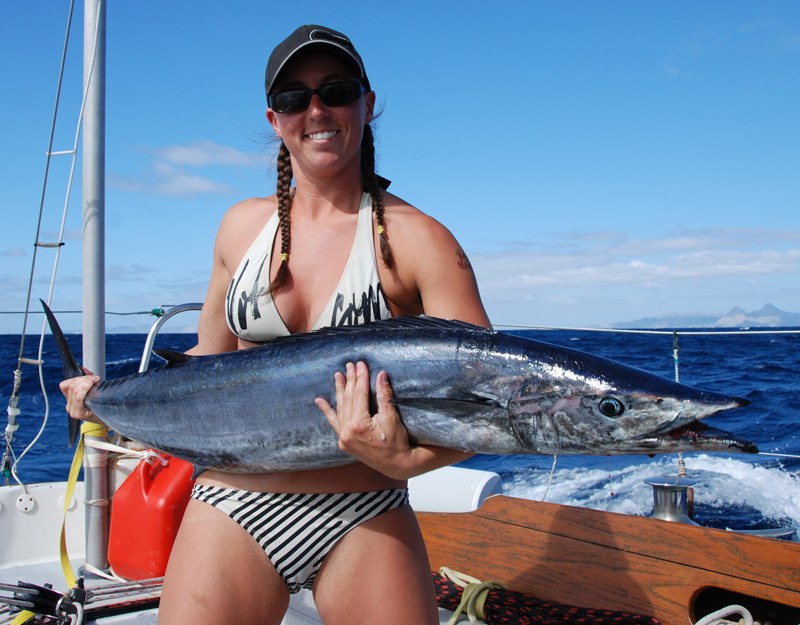 Are you a budding graphic artist who wants to show the world how talented you are? Terrific, because the Punta Mita Yacht & Surf Club needs someone to come up with a cool design for their T-shirts — and in time for the Banderas Bay Blast on December 3-5. Your compensation? The love and respect of all who will wear your artwork . . . and who will probably ultimately use the shirt for a grease rag in the engine room. So fire up your imagination and those art tools now, and send your results to Richard.
Speaking of the Punta Mita Yacht & Surf Club — "surf in the morning, sail in the afternoon, and if you're lucky, maybe sex at night, too" — memberships in the prestigious club will be available again this year at the club on the late afternoon of December 2. The 'club', in this case, will be the catamaran Profligate, which will be on the hook at Punta Mita.
Membership requirements, however, have been stiffened. They are:
1) Must have sailed to the club — a requirement subject to the loosest possible interpretation.
2) Lifetime membership fee of $1, the meager proceeds of which will be used for something good.
3) Must drink the Kool-Aid. Literally. But it will just be a small cup, and there won't be anything nasty in it.
4) Must accept hazing in the form of one paddle on the butt, more or less lovingly applied by new Commodore Heather 'I promise I'll try to behave myself' Corsaro, or former Commodore Eugenie 'all the stories you've heard about me are true' Russell.
5) Must be willing, and this applies to the women too, to have a mustache painted on your face for the evening. The Y&S doesn't want any members who take themselves too seriously.
And finally, 6) Must be willing to shake your booty along with everyone else, for at least one loud song, on Profligate's Admiral's Walk. Did we mention the Y&S doesn't want any members who take themselves too seriously and/or who don't feel the need to move with the music from time to time?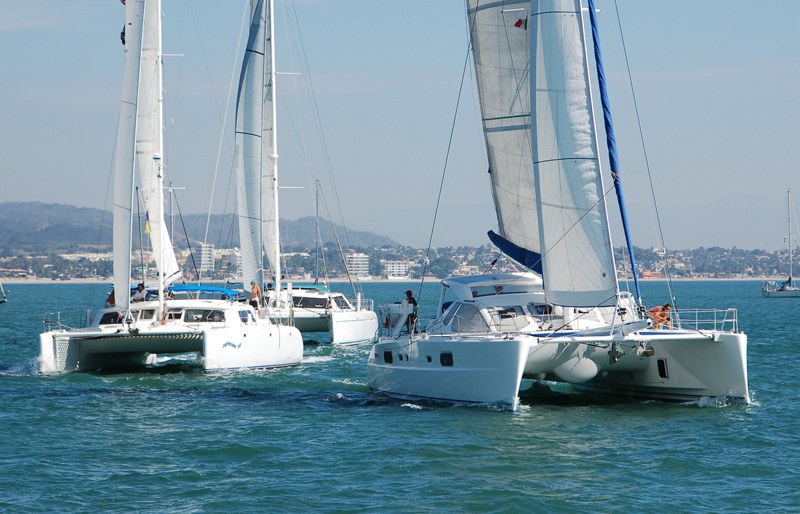 So yes, the Punta Mita Yacht & Surf Club is looking for light-hearted, fun-loving, active sailors and surfers — but, mind you, only those who use alcohol responsibly. No foolish drunks for us, thank you very much. And wait until you see the membership cards!
We're expecting a full house at the 'club' on the 2nd, so if you intend to be there, and if you intend to sail in the Blast, email Richard as soon as possible. As for those T-shirts, they'll be given out free, for as long as they last, to members who demonstrate a working knowledge of the concept of potlucking. We hope to see you all there and at the Blast!
Receive emails when 'Lectronic Latitude is updated.
SUBSCRIBE